Writing On Tap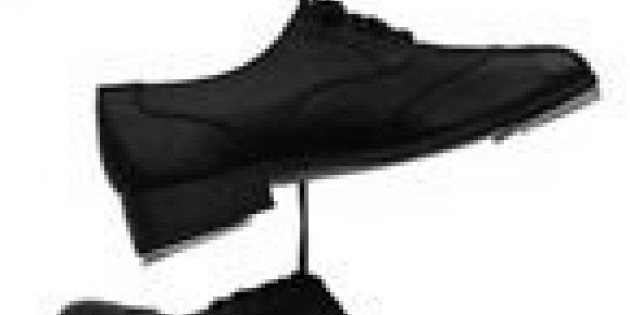 Company:
Collective DWNM and The American Tap Dance Foundation
CollectiveDWNM's "WRITING ON TAP" FORUM
CO-SPONSORED WITH AMERICAN TAP DANCE FOUNDATION
SATURDAY, JUNE 23, 2012 Noon-4pm
Collective for Dance Writing and New Media (CollectiveDWNM) is proud to announce its first public event, Writing on Tap. This unique, interactive forum, co-sponsored with the American Tap Dance Foundation, will be held on Saturday, June 23 (Noon-4pm) at the American Tap Dance Center.
Writing on Tap features award-winning tap experts and performers-- including dancer-choreographer and educator Brenda Bufalino and tap historian Constance Valis Hill, Ph.D., author of Tap Dancing America, A Cultural History--for an afternoon exploring issues in the development and presentation of and critical writing about tap dance, an international phenomenon with roots in rich, ongoing cultural exchange.
Open to dance writers, dance artists, fans of tap and anyone who wants a better understanding of this dynamic art, Writing on Tap will offer a series of short talks on tap topics followed by small, moderated breakout groups for in-depth discussion of these presentations.
Location
American Tap Dance Center 154 Christopher Street, #2B, Manhattan (between Greenwich and Washington Streets)
Admission: 0 (cash at door only)
Due to limited space, advance reservations are required. PLEASE RSVP: collectiveDWNM@gmail.com
Speaker/Moderators
(list in formation)
Brenda Bufalino is a mixed genre artist; choreographer and tap dancer, a dancer who sings, tells stories, writes books, works clay into shapes that dance, and paints pictures. She has performed her one person shows Internationally and has appeared as a guest soloist at Town Hall, Carnegie Hall, and the Kennedy Center among other major venues. In February 2009, she premiered her latest show "Primordial Memories" at the Judson Church in NYC as part of Tony Waag's "Sound Check Series." She mentors, lectures and teaches master classes internationally and teaches many workshop series for the American Tap Dance Foundation in New York City throughout the year. As artistic director/ choreographer of The American Tap Dance Orchestra she toured America and Europe with her company, and appeared at The Joyce Theatre, and on PBS "Great Performances.....Tap Dance in America with Gregory Hines." For many years Ms. Bufalino collaborated and toured extensively with her mentor Charles "Honi" Coles. She has received consecutive grants from the National Endowment for the Arts and is a NYFA fellow. Her critically acclaimed book "Tapping the Source.... tap dance stories, theory and practice" is published by Cod Hill Press. She has created numerous DVD's and CD's.... tapping, singing, teaching and telling stories, which are available from her web-site. She is the recipient of the Flobert Award, The Tapestry Award, and The Tap City Hoofers Award, all for outstanding achievement and contributions to the field of tap dance. www.brendabufalino.com
Constance Valis Hill has a Ph.D. in Performance Studies from New York University; M.A. in Dance Research and Reconstruction from City College of the University of New York; Bronze Certificate from the International Society of Ballroom Dance; Neutral and a Character Mask certificate from Pierre LeFevre at the Juilliard School. She has taught at the Alvin Ailey School of American Dance, Conservatoire d'arts Dramatique in Paris, and New York University's Tisch School of the Arts. As a choreographer, director, and mask specialist, she has worked with the French playwright Eugene Ionesco; Czech scenographer Josef Svoboda; Romanian director Liviu Ciulei, and Toni Morrison on her play Dreaming Emmett, directed by Gilbert Moses. Her writings have appeared in such publications as Dance Magazine, Village Voice, Dance Research Journal, Studies in Dance History; Discourses in Dance, and in such edited anthologies as Moving Words: Re-Writing Dance; Dancing Many Drums: Excavations in African-American Dance; Ballroom, Boogie, Shimmy Sham, Shake: A Social and Popular Dance Reader; Taken By Surprise: A Dance Improvisation Reader, and Kaiso! Writings By and About Katherine Dunham. Her book, Brotherhood in Rhythm: The Jazz Tap Dancing of the Nicholas Brothers (2000) received the Deems Taylor ASCAP
Award; and her most recent book, Tap Dancing America, A Cultural History (2010), for which she received the Tap Preservation Award from the American Tap Dance Foundation, was supported by grants from the John D. Rockefeller and John Simon Guggenheim foundations. As a Five College Professor of Dance at Hampshire College, she teaches courses in dance history, performance theory, jazz studies, choreography on camera, and feminist performance; and is working with her colleagues to establish a black studies core curriculum.
About Collective for Dance Writing and New Media
Initiated by arts writer/activist Eva Yaa Asantewaa and some of New York's most innovative dance writers, editors, new media producers, presenters and educators, Collective for Dance Writing and New Media has been formed to create viable, sustainable models for uniquely skilled professionals writing and communicating about dance.
The Collective believes that the writer's role in the community of dance is an untapped resource for audience development, education, public relations and consultation on every level, from programming to fundraising. CollectiveDWNM will address the comprehensive needs of experienced, emerging and prospective dance writers: networking support and resources, training and education, professional standards, adequate compensation and increased opportunities.
CollectiveDWNM holds regular meetings, open not only to writers but anyone with an interest in broadening the communication about and understanding of dance.
For further information, visit http://collectivedwnm.wordpress.com/. Collective for Dance Writing and New Media can also be found on Facebook,
Twitter and Google+.
About American Tap Dance Foundation
The American Tap Dance Foundation (ATDF) is a non-profit organization committed to establishing and legitimizing Tap Dance as a vital component of American Dance through creation, presentation, education and preservation.
Formerly the American Tap Dance Orchestra, ATDF was founded in 1986 by
master tap dancers Brenda Bufalino, Tony Waag, and the late Charles 'Honi' Coles. From 1986 through 1999, the Orchestra performed in hundreds of concert, stage, and film projects and thrilled audiences around the world. From 1989 to 1995, the company also operated Woodpeckers Tap Dance Center in New York City, and presented on-going classes, performances and related activities. In 2002 with a new generation of tap dancers and enthusiasts, the Orchestra was renamed under the artistic direction and leadership of Tony Waag.
ATDF programs include:
• Tap City, the annual New York City Tap Festival • the Tap City Youth Ensemble • Concert Performances & National Tours • the Gregory Hines Youth Scholarship Fund
• the International Tap Dance Hall of Fame • Annual Hoofer & Tap Preservation Awards • the Gregory Hines Collection of American Tap Dance archives at the Lincoln Center Library
American Tap Dance Center opened in 2010 as the home to the American Tap Dance Foundation, and offers year-round educational programs including:
• Tap Dance Conservatory • Ongoing Classes for Youth, Teens & Adults • Tap Choreography Intensives & Showcases • Master Workshops for Professionals • Artists In Residence Program • Reconstruction & Choreography Commission Projects • Rental Space for rehearsals • Tap Talks, Jams & Film Presentations
For further information, visit http://www.atdf.org/.