"YOUARENOWHERE" by Andrew Schneider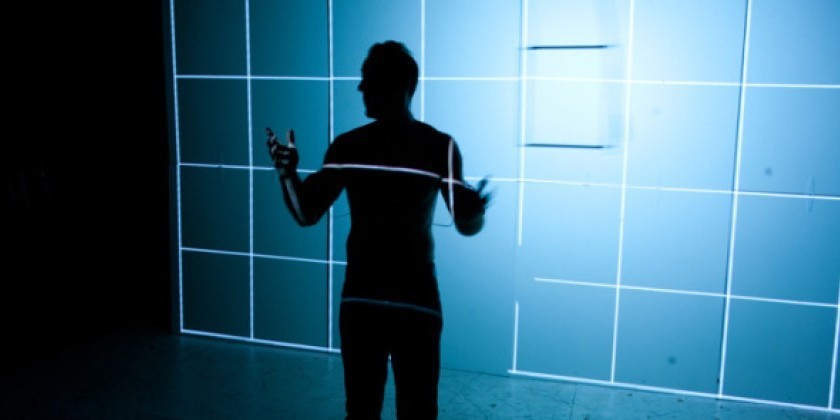 Company:
PS122
Andrew Schneider's YOUARENOWHERE, part of PS122's COIL Festival, opens in a week.

INFO / TICKETS: http://www.ps122.org/youarenowhere/
Jan 8 – 8pm
Jan 9 – 5pm
Jan 12 – 2pm
Jan 13, 14, 15, 16, 17 – 7pm
 
VENUE: The Invisible Dog Art Center, 51 Bergen St., Brooklyn

$20 / $15 Students & Seniors

"a frenetic, witty, disorienting explosion of linear time" – Culturebot

A conjuror of futuristic shamanism, Andrew Schneider's YOUARENOWHERE experiments with the virtues of sensory overload via quantum mechanics, parallel universes, and Craiglist's "Missed Connections". Battling glitchy transmissions, crackling microphones and lighting instruments falling from the sky, one guy on a mission and a tricked-out interactive new-media landscape merge to transform physical space, warp linear time and short-circuit preconceived notions of what it means to be here now.


Created by Andrew Schneider with Peter Musante, Christine Shallenberg, Alessandra Calabi, Omar Zubair, Eben Hoffer, Carl Whipple, Shelley Carter and Ben Silverstein, Rachel Christiansen, Emily Pintel, Caroline Gart.

Co-commissioned by PS122 and Mass Live Arts Co-presented with The Invisible Dog Art Center