Your Chance to Dance! Scholarships, Auditions & More! Dancewave Opportunities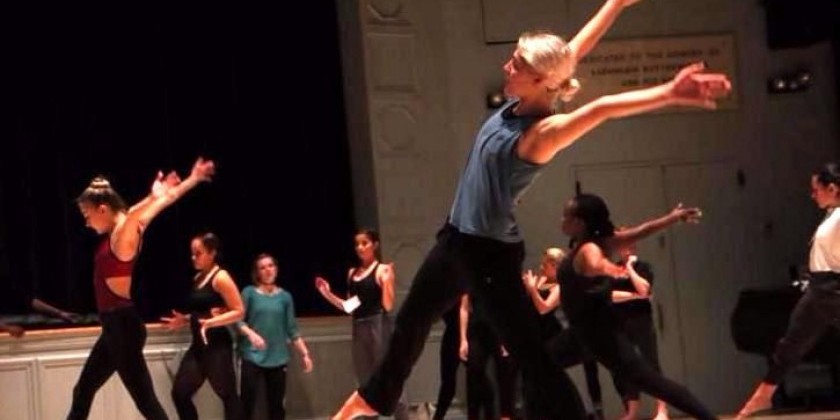 Company:
Dancewave

Join the movement!

Grab your opportunity to perform with world renowned  artists and check out our amazing scholarship auditions!

On Tuesday January 19,  we are  offering Dancewave Company Auditions for our Spring Semester! The Dancewave Company/Ensemble experience is an immersive, pre-professional modern dance training program. Young dancers grow through an increasingly challenging program  incorporating modern and ballet technique classes, rehearsals with renowned choreographers and exciting performance opportunities.

On January 18-20, we are offering Step Up Scholarship Auditions for all ages! Dancewave provides financial assistance to students who are committed and  passionate about improving their dancing. The Step Up Scholarship Initiative inspires the next generation of young talented and diverse dancers. Now's  your chance to step up!

Monday, January 18, 2016| 6:30-7:30pm
Scholarship  Audition Ages 10-12 year
Dancewave, 45 Fourth Avenue Brooklyn NY 11217
 
Tuesday, January 19, 2016 | 5:30-6:30pm
Dancewave Company / Scholarship  Audition  Ages 12-18
Dancewave 182, 182 Fourth Avenue Brooklyn NY 11217
* This can serve as an audition for the company, scholarships or both. 

Wednesday, January 20, 2016 | 4:30-5:30pm
Scholarship  Audition Ages 7-9 years
Dancewave 182, 182 Fourth Avenue Brooklyn NY 11217

How To Apply For Scholarship Auditions:
RSVP at rsvp@dancewave.org and attend a scholarship audition.
Fax or bring your parent/guardian's most recent tax return to the audition.
Fill out the Scholarship Audition Form prior to your audition date. This form will be emailed to you after reserving your audition spot.
For questions  email rsvp@dancewave.org.