Yuka Kawazu Danse En L'air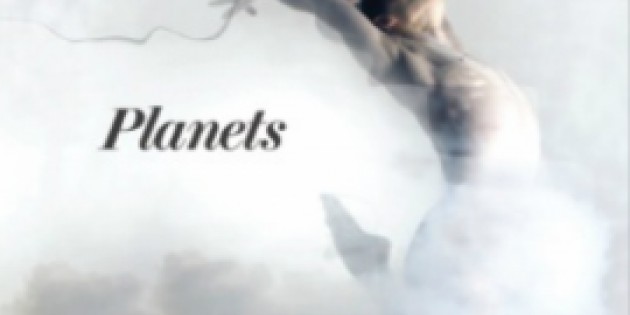 Sunday, April 14th @ 7:30 at Ballet Arts
Planets
New York, NY, April 1, 2013-Danse En L'air makes its New York City debut at Ballet Arts at City Center, 130 West 56th Street on Sunday April 14th at 7:30 p.m.
Planets
is a full evening production choreographed by
Yuka Kawazu
the Artistic Director of this young, vibrant, and exciting new ballet company. Her choreographic vision uses the traditional ballet form combined with the expressiveness and immediacy of theater dance to make Danse En L'air accessible to all audiences. Yuka was born in Japan and her dances are inspired by her international perspective and reflect the diversity of living in New York City. Her dances are like visiting different Planets, each having a unique flavor. Her dancers come from all over the world and have danced with Alvin Ailey, Staten Island Ballet, Ballet Hispanico, and Universal Ballet, to name a few. They have danced classic ballets and operas as well as Modern and Broadway dance.
Sunday, April 14 @ 7:30PM
Ballet Arts at City Center, 130 West 56th St, 6th Floor
Admission: 5
Yuka Kawazu
was born in Kanagawa, Japan. Her choreography has been shown at The Ailey Citigroup Theater, New Dance Group, New Jersey Dance Theater Project, PMT Dance, and Dance Molinari at the Duplex and Triad Theaters. She was ballet-mistress for Staten Island Ballet and has performed as principal and soloist in ballet companies throughout the United States. She teaches ballet in major studios in New York City. Her students have gone on to perform on Broadway and in many dance companies. She is guest professor at Showa Music Academia in Japan.