ZviDance presents the World Premiere of SURVEILLANCE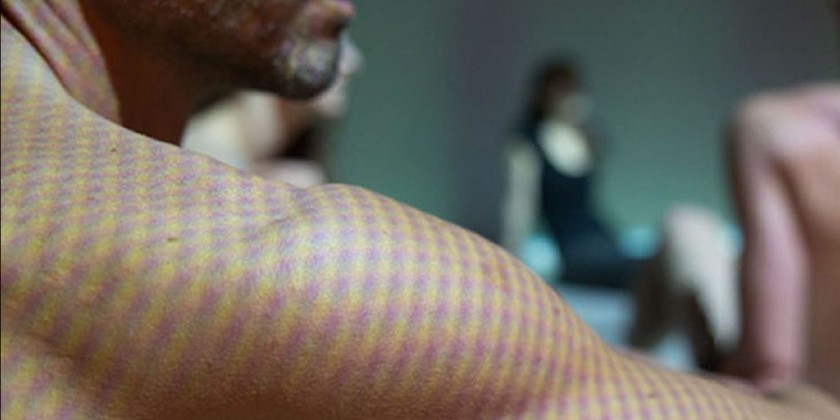 Company:
ZviDance
ZviDance
presents the World Premiere of
Surveillance
June 11 - 14, 2014
at New York Live Arts 
PLEASE JOIN US:
Wednesday, June 11, 2014 at 7:30pm
Thursday, June 12, 2014 at 7:30pm
RSVP for press tickets to Michelle Tabnick, 646-765-4773
michelle@michelletabnickcommunications.com
Led by Israeli-born Artistic Director Zvi Gotheiner, ZviDance will premiere Surveillance, a contemporary dance and multimedia piece that explores the realities behind the surveillance camera. ZviDance's home season will be presented from June 11 - 14, 2014 at the New York Live Arts Theater, 219 W. 19th Street, New York City. Performances: Wednesday - Saturday at 7:30pm, & Saturday at 2pm. Tickets are $25 ($18 for Live Arts Members & Associate Artists, students, and seniors) and are available at newyorklivearts.org or by phone at (212) 924-0077.
Recognized by The New York Times as creating one of Alastair Macaulay's TOP TEN DANCE FAVORITES OF 2013, ZviDance will present its newest work, Surveillance, for five performances only at New York Live Arts, June 11-14, 2014. Experience the groundbreaking collaboration of contemporary dance, interactive video design and animation as ZviDance explores how we respond to the omnipresence of this technology in our daily lives. Video streams will be recorded, projected and resampled throughout the evening in live and pre-recorded feeds - blurring the lines between voyeur and exhibitionist. Scott Killian's provocative sound design will use real-time recordings of audiences footsteps, conversations between audience members, and the sound of performers breath to add an aural architecture of inhabitance and domination. Ultimately, Surveillance is a dance piece that examines how and why as a society we consent to this technology in our private lives.
"One does not just watch a dance by Zvi Gotheiner.  One enters a world with its own internal logic, a sensual, organic world of movement, language, and images where one is pulled along by currents unseen and inevitable." —Dance Magazine
About ZviDance
ZviDance brings its audiences a passionate vision of community in a modern age. A collaborative alliance among artists, the company's stirring work celebrates diversity by melding movement genres into the distinct dance vocabulary constantly evolving and refusing to succumb to dialectics of the medium.  Led by Israeli-born Artistic Director Zvi Gotheiner and Executive Director, Nikki Chalas, the company is shaped by a collaborative model of creation, involving the ensemble and designers from the initial research phase, so as to constantly push the methodology and ethics of a creation process within an inter-disciplinary format.  In the last 20 years of existence, ZviDance has received critical praise and stable funding for its artistic projects, a work that fearlessly refuses to be bounded to specific thematic or aesthetic dogma. The company performs frequently at home in such New York venues as the Joyce Theater, Dance Theater Workshop and Lincoln Center Out-of-Doors. ZviDance has toured across North America to festivals such as Jacob's Pillow Dance Festival and The American Dance Festival, and abroad to Germany, Poland, Russia, Israel, Colombia, Brazil, Ecuador and Japan.
About Zvi Gotheiner, Artistic Director
Born and raised in a kibbutz in northern Israel, Zvi began his artistic career as a gifted violinist with the Young Kibbutzim Orchestra, where he attained the rank of soloist and Concertmaster at age 15.  He began dancing at 17, and soon after, formed his first performance group.  Zvi arrived in New York in 1978 on a dance scholarship from the America-Israel Cultural Foundation and danced with the Joyce Trisler Dance Company, Feld Ballets/NY and Bat-Sheva Dance Company.  After directing Tamar Ramle and the Jerusalem Tamar Dance Companies in Israel and the Israeli Chamber Dance Company in New York, he founded ZviDance.
For more information, visit www.zvidance.com.
ZviDance's presentation of Surveillance at New York Live Arts is made possible through New York Live Arts' Theater Access Program. The Theater Access Program is a comprehensive subsidized rental program benefiting a diverse group of dance and theater companies and producing organizations.