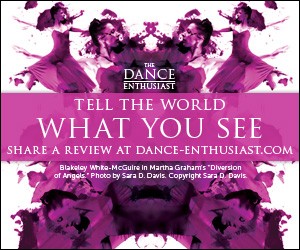 alight dance theater
alight artistic director Angella Foster blends dance, physical theater, scripted text and videotaped "true" confessions in a humorous examination of our collective fascination with the secret lives of others. Entitled Truth Be Told, this semblance of a live action "reality" game show explores the multi-faceted nature of confession. The evening will also include new works by alight artist Monica Warren-Schaeffer and guest artist Wayles Haynes.
Artist co-presentation.
Tickets: 2 General Admission; 7 Dance Place Members, Seniors, Teachers, Artists; 0 College Students; Children (17 and under). To order tickets, call 202-269-1600 or visit danceplace.org.