cakeface and Fenn & Company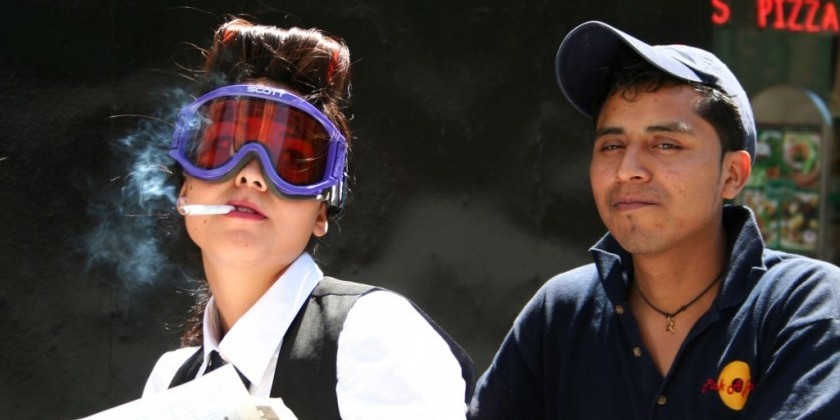 Company:
Triskelion Arts Presents
Photo by Elle Chyun
 
Triskelion Arts presents a shared evening with cakeface and Fenn & Company.
cakeface presents alpha pups, linking the outrageous nature of corporate-speak to the desperation and bizarre communication methods seen in the final rounds of 1980's game shows, namely the Winner's Circle of The $25,000 Pyramid and the Fast Money round of Family Feud. This thematic platform, along with synergistic mediums and core competencies, are employed to render personal accounts of awkward communication and reactive experiences. The cast is also available for mastery skills seminars.
Share one of life's milestones  a wedding with Fenn & Company in You Are Cordially Invited as a group of characters dance their way from the proposal to the happily ever after finale in the only way they know how: comedic, cynical, and quirky. Choreographer Mary-Elizabeth Fenn presents an all-new, full-length work boasting an uncensored storyline filled with unexpected twists. Grab your plus-one and come watch as the company blithely examines this nuptial rite.
More Info: www.triskelionarts.org