cakeface presents "Harold, I hate you"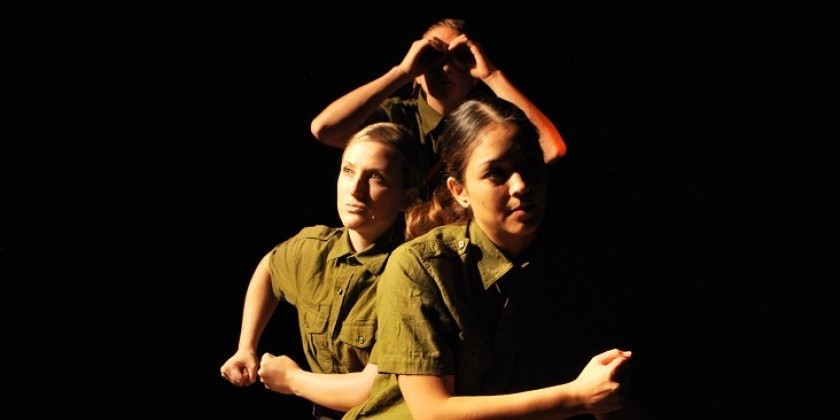 Company:
cakeface
cakeface
Harold, I hate you.
May 8 - 9, 2015 at 8pm
at Triskelion Arts' Muriel Schulman Theater
106 Calyer Street, Brooklyn, NY 11222
(Enter on Banker Street)
Brooklyn, NY – Triskelion Arts is pleased to present cakeface's new work, Harold, I hate you., this May in the Muriel Schulman Theater.
ABOUT THE WORK
I don't know who Harold is, but I'm pretty sure I hate him. Florida, 1985. Chris isn't eating his broccoli. There's a knock at the door. Grams says it's a little boy named Harold who lives upstairs. He has come to eat our dinner. We clean the plates just in time, but he returns again and again. Harold, I hate you. is an exploration of the many incarnations "the boy from upstairs" took on in cakeface director Amanda Szeglowski's rabid imagination. This new work is an investigation of omnipresent insecurities, that are, perhaps, imaginary.
"hilarious... just the ticket." - John Fleming, St. Petersburg Times
"squeaky clean automatons, crisp and uniform in gesture..." - Eva Yaa Asantewaa, InfiniteBody
"skillful all-female dance/theater troupe" - Eva Yaa Asantewaa, InfiniteBody
cakeface has been presented by Stony Brook University, Dance New Amsterdam, AUNTS, Movement Research at Judson Memorial Church, Dixon Place, Triskelion Arts, RoofTop Dance with the Roger Smith Hotel, Going Dutch (Chicago, IL), Smith & Tinker writers' group, Hillsborough Community College (Tampa, FL), Rebound Dance Festival (New Haven, CT) and the Florida Dance Festival (Tampa, FL). cakeface has guest lectured at the University of South Florida, and taught master classes at the University of Tampa and Howard W. Blake School for the Arts. Coming up: ANT Fest at Ars Nova on June 23. cakefaceart.com
Amanda Szeglowski, Artistic Director, is a writer, director and choreographer, as well as a 2014-15 HERE Resident Artist, where she is currently developing her newest project, Stairway to Stardom. Formerly a company dancer with Ellis Wood Dance over a span of four years, she performed with the company throughout NYC and on tour in locations such as Portugal, Germany, San Diego, and Washington D.C., and set work/taught at UC Berkeley and New York University, among others, all while also serving as the company's Managing Director. Amanda launched cakeface in 2008. She graduated summa cum laude from the University of South Florida with a degree in Dance and Business.
Photo by Trevor James Martin.