Contribute
Your support helps us cover dance in New York City and beyond! Donate now.
dance/NYC Invitation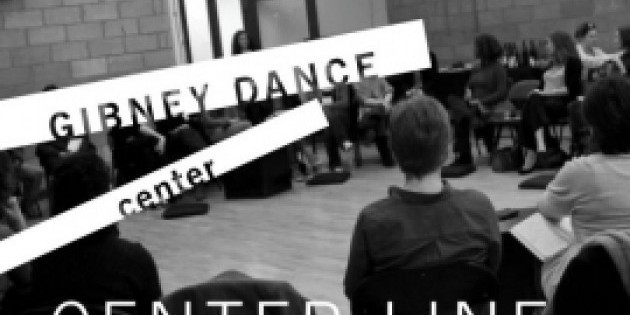 Joins Center Line - January 16 and February 27
Dance/NYC will join Gibney Dance Center for its next two Center Line discussions, taking place January 16 and February 27, 2013. Center Line is a series of informal talks about timely topics of interest for dance artists.

To register, please email Allie Pfeffer at allie@gibneydance.org. Registration is free.


How Can Dance Artists Help Shape the Future of the City?
Co-Presented by Gibney Dance Center and Dance/NYC, Moderated by Lane Harwell
Tomorrow, Wednesday, January 16, 6 pm
(Note: This event has been rescheduled for this date)

Led by Lane Harwell, Dance/NYC's Executive Director and a participant in Leadership New York, this Center Line will address the dance community's role in shaping future of the city. The event takes as its starting point the notion that arts advocacy, defined here as moving public policy to improve conditions for artists and institutions, requires relationship-building and messaging across public, nonprofit, and private sectors. It will engage the dance community in action-oriented dialogue with current participants in Leadership New York, the premier civic leadership program. Lane will be joined by LNY 24's Public Arts & Culture working group, including entrepreneurs, union representatives, economic development specialists, and others unfamiliar with the arts but in a position to help the dance community to shape the future of the city. There is an opportunity here to learn by doing.


Shaping the Future of the Dance Field: Dance/NYC Symposium Debrief
Co-Presented by Gibney Dance Center, Dance/USA, and Dance/NYC, Moderated by Amy Fitterer, Gina Gibney, and Lane Harwell
Wednesday, February 27, 6 pm
Dance/NYC's 2013 Symposium, scheduled for Sunday, February 24, at the Gibney Dance Center, will explore the role and reach of New York City dance, and dig deep into the current circumstances of funding, touring, marketing, and education. What are the opportunities for advancing the city's 1,200+ dance makers on national and international stages and for building bridges with sister dance artists and institutions? As a stage for dance, how can NYC participate, learn, and lead in the dance landscape?
At the Symposium, Dance/USA and Dance/NYC will also jointly discuss their
new alliance
. This edition of Center Line, a conversation with Dance/USA's Executive Director Amy Fitterer, Dance/NYC's Vice Chair Gina Gibney, and Dance/NYC's Executive Director Lane Harwell, is an opportunity to debrief on Symposium topics and the local-national synergies in service delivery strengthened by Dance/NYC's alliance with Dance/USA. Speakers will address questions submitted in advance of the session to Dance/NYC's new Special Projects Manager, Leigh Ross:
lross@dancenyc.org
.
To learn more about Dance/NYC's Symposium and to register click here.