poem and Secret Mary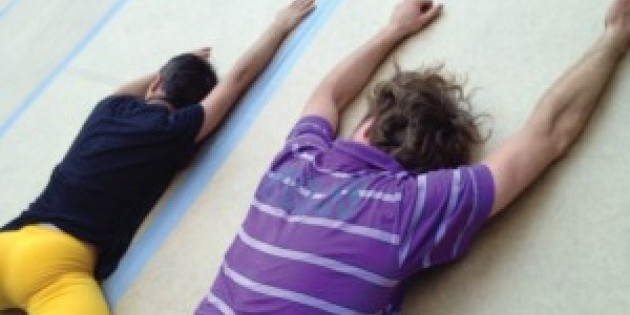 Company:
Tere O'Connor Dance
Nov 27 – Dec 1 at 7:30pm, Nov 30 at 10pm
0
poem
and
Secret Mary
constitute the first two works of a multi-year, multi-venue project that will collapse three finished dances into a fourth culminating work in 2013. Each work features a different cast and point of departure. This series amplifies O'Connor's affinity for developing distinctly unrelated strains of material and placing them into complex relational networks. Utilizing assemblage, layering and juxtaposition, he searches to create works that follow a choreographic logic devoid of narrative resolution. Through the constant reapplication of these elemental choreographic processes, O'Connor has searched for social resonances in dance. This project examines how cultures bleed into each other to create new relationships.

In poem, the second dance in the series, commissioned by New York Live Arts, O'Connor reexamines his career long obsession with artifice and formal structures in dance. The featured performers are Natalie Green, Michael Ingle, Oisín Monaghan, Heather Olson and Silas Riener. The first work in the series Secret Mary, is based on O'Connor's mentoring relationships with young artists Tess Dworman, devynn emory, Ryan Kelly and Mary Read. It was originally presented as a work-in progress at the River to River Festival in the summer of 2012. Lighting design for the evening is by Michael O'Connor. The music for poem is composed by James Baker.
Nov 29 at 6:30 Come Early Conversation: Bridging Process and Product: Tere O'Connor speaks about this project. Moderated by Tere O'Connor.

Nov 30 Stay Late Discussion: Interrogations: What is this dance doing? What are you reading in it? The audience asks questions of the dance. Moderated by Jenn Joy.