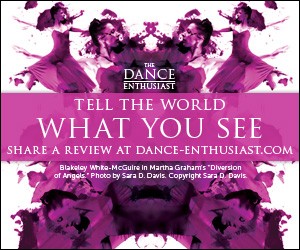 roadkill
Company:
johannes wieland
The State Theater of Kassel, Germany and Johannes Wieland would like to invite you to come and see the New York premiere of r o a d k i l l performed at Dance Theater Workshop from July 8 – 10 at 8pm and July 11 at 5pm.
Is life living us? Have we lost our goals? There are manuals everywhere for a happier life, but do they work? Are we stranded people, emotionally overwhelmed, left alone –
r o a d k i l l ? Have we lost the ability to navigate our own lives? Are we ready for an emergency landing?
r o a d k i l l is an evening length piece by Johannes Wieland utilizing choreography, text, and video. Two critically
acclaimed performers, Eva Mohn and Ryan Mason, portray characters stranded on an airplane landing strip. As
foreigners in their own lives, they awaken with the touchdown of reality. Delighted in their surreal situation, they watch the inevitable chaos of life unfold.
The musical score for r o a d k i l l is an original composition by musician Ben Frost. His music is about contrast;
influenced as much by Classical Minimalism as by Punk Rock and Metal. Frost himself has been described as »one of
the most interesting and groundbreaking producers in the world today.« B o o M K A T
An important part of this evening, a video directed by Johannes Wieland, was made in cooperation with the state theater of
Kassel and the Paderborn/Lippstadt airport.
show reel: www.youtube.com/user/johanneswieland#p/u/0/XgkaH45kMpc
save the date!
www.dancetheaterworkshop.org/wieland
www.staatstheater-kassel.de
www.johanneswieland.org
www.ethermachines.com