A Dance Enthusiast's A to Z: P is for Shamel Pitts and Joya Powell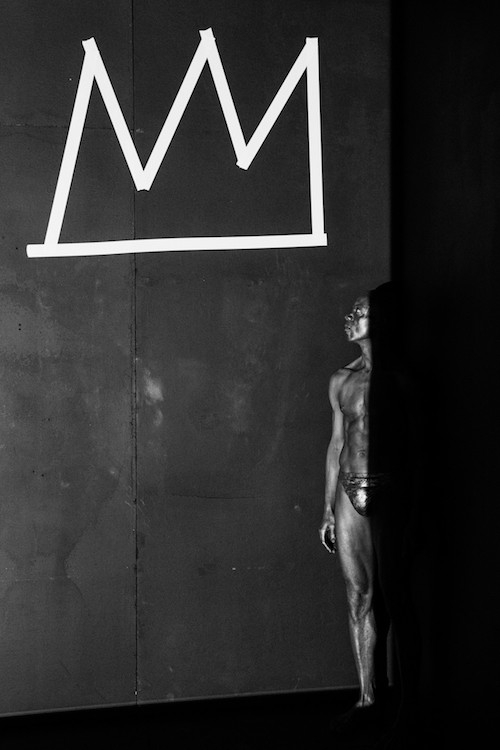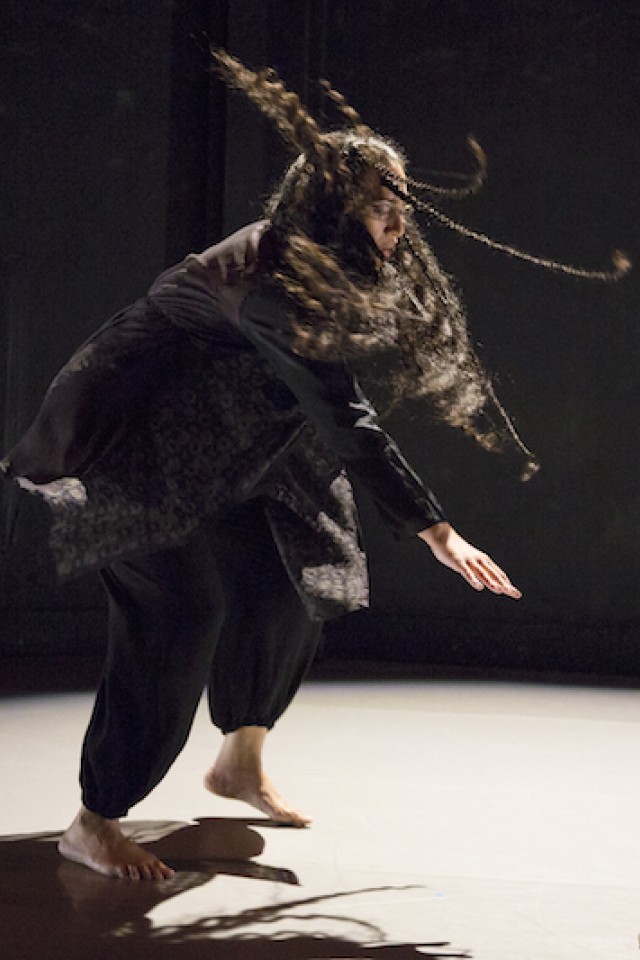 Joya Powell
Biography
A native Harlemite, Joya Powell is a choreographer and educator passionate about community, activism, and dances of the African Diaspora. Hailed by The New York Times as a "radiant performer," throughout her career she has danced with choreographers such as Paloma McGregor, Katiti King, Neta Pulvermacher, and Marsha Parrilla. In 2005, Joya founded Movement of the People Dance Company dedicated to creating Socially Conscious Contemporary Dance Theater. Her work has appeared in venues such as BAM, Lincoln Center, Central Park's SummerStage, La MaMa, The Bronx Museum of the Arts, The Dance Complex (Cambridge), The Mudlark Theater (New Orleans), Movement Research @ Judson Church, and BAAD!. She has choreographed such Off Broadway plays as: Fit for a Queen by Betty Shamieh (The Classical Theatre of Harlem) and JOB by Thomas Bradshaw (The FLEA Theater). Joya has been a Guest Artist at various colleges, conferences and festivals; she has taught and studied internationally in Brazil, Puerto Rico, Cuba, and Israel. Awards and recognition include: The 2016 Outstanding Emerging Choreographer Bessie Award, 2016-17 Dancing While Black Fellow, 2018-19 EtM Choreographer + Composer Residency, Women in Motion Commissioned Artist 2017-18. Currently Joya is a collaborating member of Dance Caribbean Collective, and is a Visiting Assistant Professor at Wesleyan University. www.movementofthepeopledance.com / Headshot: JPG / Dancing Shot: Yi-Chun Wu
1
My earliest memory of dancing : _______________
Pitts:
I was always dancing. As a kid, my mother would throw a lot of parties. I was always up late at night dancing with the adults until the early morning. At some point, I would start to arrange the adults into different dance sequences. This was my first attempt at choreography.
Powell:
I'm not sure if it's an actual memory or one created from hearing the story so many times. . . When I was a baby, barely able to stand up by holding onto my playpen (it was the '80s), whenever I heard the song "Ring My Bell" by Anita Ward on the radio I would hoist myself up and start bouncing and boogieing until the song ended. I somehow remember my Grandfather putting the song on and the look of joy on his face as he watched me get-down.
2
What was the light bulb moment when you realized you were going to be a dancer?
Pitts:
When I got into LaGuardia High School for the Performing Arts. Prior to high school, I had no training nor any knowledge of the dance world. I only had an immense passion to dance! Getting accepted into LaGuardia meant that a new world was opened to me, and I knew that I was never going to leave.
Powell:
I never had a desire to be a dancer per say, my passion was always rooted in dance making. From a young girl dance was a go to vehicle for galvanizing community — whether on my Grandparents porch in Harlem or my Great Grand Aunt's veranda in Jamaica, I would gather friends and cousins to put on free dance shows for our communities.
Pitts:
Collaboration. It gives and takes.
Powell:
Movement of the People Dance Company, matcha, a good hug, people I learn from whether that be in a studio or interactions on the train.
4
A perfect day includes____________
Powell:
a combination: family/friend time, a great dance class à la Katiti King/Simonson Jazz / UBW workshop / Sekou Heru/House, sun that I can feel on my face, hearing my Grandma laugh, a meal of comfort food (B&H Dairy on 2nd Ave), and seeing work that challenges my notions on the possibilities of dance.
5
What event (dance-related or not) has transformed you?
Pitts:
Dance Related: My first time seeing Batsheva Dance Company perform Ohad Naharin's Mamootot in Brooklyn.
Non-Dance Related: Loss.
Powell:
Living in a favela in Brazil for four years while working with Ilê Aiyê was an extremely transformative experience. 
6
What is/are your favorite dance move(s)?
Pitts:
Fast Footwork — a James Brown/Michael Jackson vibe. . .Otherwise, standing still. There's so much movement in stillness.
Powell:
The Wop
Samba Afro moves
A good whine
My mom's favorite Jamaican move that has no name but looks like an old man dance
House footwork
Katiti King's elbow into the hip - hip reacts with a circular motion move
Samba de Roda + dances of the Caboclos
The Hora
Movements for Yemanja, Ogum and Iansã
The MOPDC Shuffle
Electric Slide
7
The most expressive part of the body is _________
Pitts:
the face. All of the senses meet there.
Powell:
A tie between the hands, sternum, eyes and back.
8
What do you consider your greatest achievement thus far?
Pitts:
This summer, I created my third full-evening choreographic work called BLACK HOLE: Trilogy And Triathlon. I engaged over 10 artists from Brazil, South Africa, Germany, Israel, and the U.S. It was a huge labor, effort, and feat! I am so grateful and overwhelmed that we did it! And to know that the work is worth it all! I gave everything that I had to the creation process of BLACK HOLE, and it gave me so much more in return. Parallel to this, I am a  2018 Princess Grace Award Fellowship Winner in Choreography for my upcoming work on Gibney Dance Company called MENAGERIE, Nov 16-18.  I am so grateful! NYC: Join us for the Gibney performances!
9
What is your life's motto?
Pitts:
Be brave, and to know that sometimes bravery means surrendering — letting go.
Powell:
Simba Simbi: hold up that which holds you up — A West African phrase I learned from Mama Faybiene Miranda.
10
What is your most treasured possession?
Pitts:
"Ain't Got No, I Got Life"
Powell:
A necklace I have that has trinkets and stones I have collected or have been given to me on my journeys, including a monkey's tooth a Pataxó teenager gave me in Porto Seguro for protection.
11
What is your favorite post-performance meal?
Powell:
The meals I have with my family where they dissect my work and give feedback. The food doesn't matter, the conversation is everything.
 
12
If you could travel anywhere in the world where would you like to go?
Powell:
Hello universe! I would like to go to Cape Verde, Australia, Angola, Austria and back to Brazil - yours truly, Joya.
 
Powell:
myself, my actions and inactions, constantly.
14
_____________ is overrated.
Powell:
Movements that don't give breath to an authentic self are overrated.
15
My greatest influence(s) is/are______.
Pitts:
my two aunts: Joycelyn Taylor and Zanthea Taylor. They are my superwomen.
Powell:
There are SO MANY! My parents/family, my dance community, Katherine Dunham, Nina Simone, Josephine Baker, Ilê Aiyê, Neta Pulvermacher, Nia Love, Barbara Schwartz (5/6 grade teacher), Mr. Eldridge (7/8 grade teacher), Mr. Harden (senior year H.S.), Paloma McGregor, UBW, Ni'Ja Whitson, Pina Bausch, Ronald K. Brown, my students, past and current MOPDC collaborating artists, my ancestors. 
 
16
If I could switch careers I would be a _______.
Pitts:
poet. If I were not a dancer, then I would invest in making words dance.
Powell:
novelist/poet and own an antique shop.
17
I would like to learn to ____________.
Pitts:
practice stillness more often.
18
One of the jobs/projects I most enjoyed was _______ because______.
Pitts:
creating BLACK HOLE this summer, because I realized that I could use my passion and resources to construct more space and visibility through the artwork that I made. It was — and it still is — my responsibility and my pleasure.
Powell:
MOPDC's residency at Casita Maria in the Bronx, because we were able to vision on a grand scale with community in reimagining a six floor building into a roaming performative space with live intergenerational musicians.
19
One of my favorite artists (dead or alive) dance or otherwise is ________
20
I am looking forward to ________
Pitts:
reconnecting and rebuilding my life/art in New York. I've been gone for so long. And now I'm back, and I'm here to work!
Powell:
seeing my nieces, nephews, and friends' children grow into their fullest selves, and the next 13 years of MOPDC.
 
This week you can see Shamel's work as part of Gibney Dance Company's HOME series and Joya in the International Human Rights Festival.
The Dance Enthusiast's A to Z Celebrates 11 Years of Dance Enthusiasm by Highlighting People Who Power The Dance World.
Stay Tuned for More Installments!
Share YOUR Power with the Dance Enthusiast's Audience. Here's How.
 
Share Your Insight on Performance by Submitting an #AudienceReview

Support Dance Writing in New York! 

Place an Ad on The Dance Enthusiast! Take a look at the specs and prices  here and contact info@dance-enthusiast.com for further information.
Related Features
More from this Author