A Dance Enthusiast's A to Z: A is for Arthur Aviles and Nikki Feirt Atkins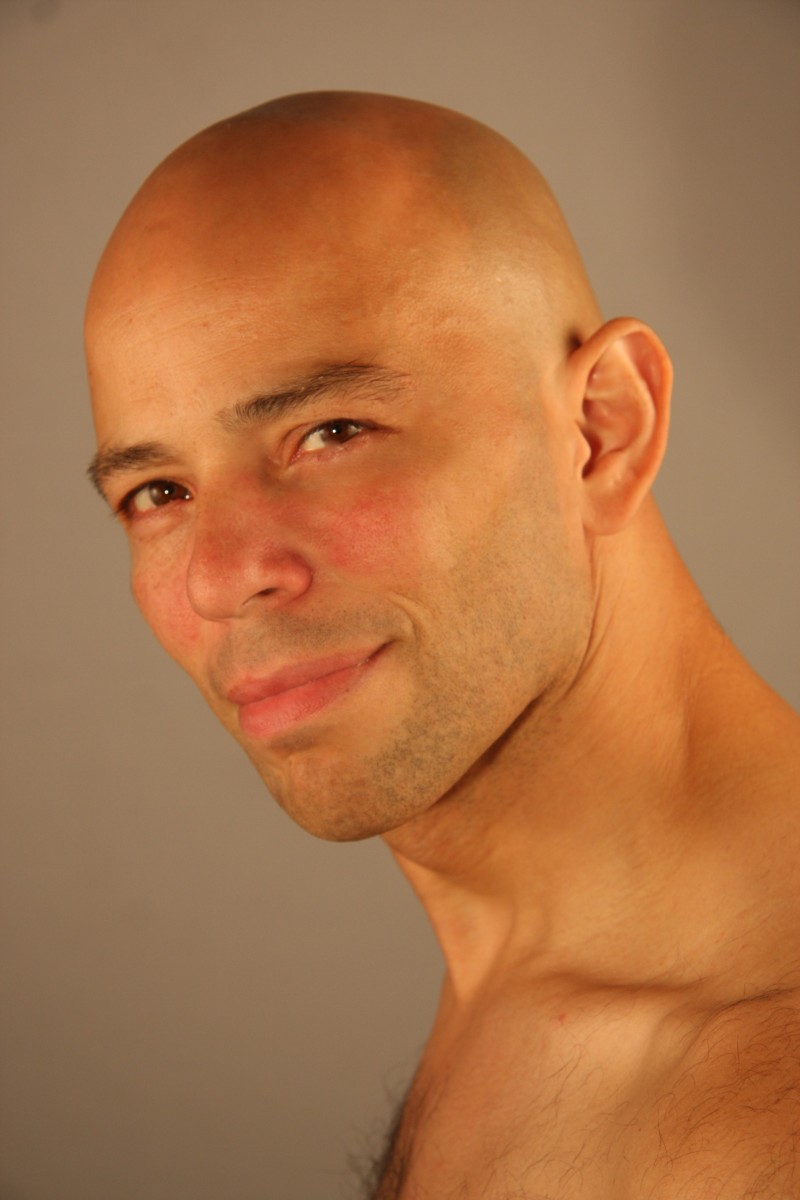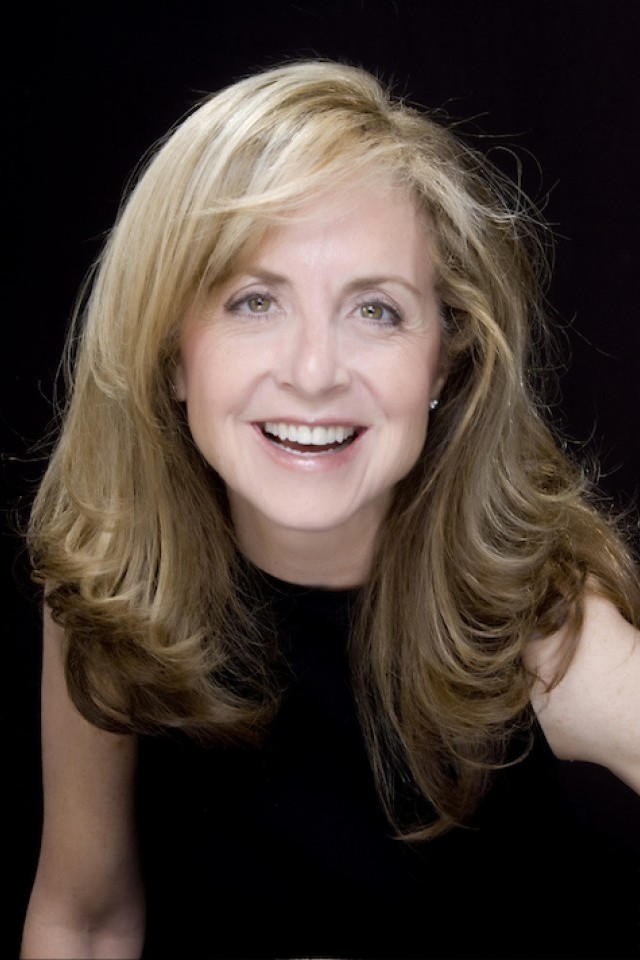 Arthur Aviles
Biography
Arthur Aviles, an award-winning New York-Rican dancer/choreographer, was born in Queens and raised in Long Island and the South Bronx. He's the founder of his contemporary dance company, Arthur Aviles Typical Theater, and the co-founder of BAAD! The Bronx Academy of Arts and Dance. He received his B.A. in dance and theater from Bard College, and became a member of the Bill T. Jones/Arnie Zane Dance Company, and toured internationally with the company for eight years. The New York Times called him ". . . one of the great modern dancers of the last 15 years." Aviles was honored with a Bessie Award, an Arts and Letters Award from his alma mater in 1995, a BRIO (Bronx Recognizes Its Own) Award, a NYFA (New York Foundation for the Arts) Fellowship, the Mayor's Award for Art and Culture in 2008, a National Endowment for the Arts (NEA) Master's Grant from Pregones Theatre in 2010, and received an honorary doctorate from Bard College in May 2015. He's choreographed over three dozen dances, many of which embrace Latino and queer cultures, and performed with his company at dozens venues in NYC and around the country.
Nikki Feirt Atkins
Biography
Nikki Feirt Atkins, ADM21 founder and producing artistic director and producer of the Chita Rivera Awards, is a former dancer and an M.D. Nikki studied ballet as a scholarship student at the Garden State Ballet, New Jersey Ballet, and at the Joffrey Ballet School in New York. In addition, she studied Graham, Horton, East Indian dance (Bharatanatyam), jazz with Matt Mattox, Luigi, and Betsy Haug with whom she performed. Of note, Nikki studied with Lee Theodore, founder of the original American Dance Machine. Many teachers had a profound influence on Nikki. After a brief career as a professional dancer, Nikki went on to obtain her B.A. Magna Cum Laude in biology and performing arts at New York University. She subsequently earned her M.D., completed her residency and fellowships at New York Presbyterian Hospital/Cornell and Columbia, and became a practicing pathologist and researcher at Columbia University Medical Center. While working as a part-time pathologist in private practice, Nikki became involved in several dance projects, including working with Chet Walker, including the early stages of The Jack Cole Project. In February 2012, Nikki founded American Dance Machine for the 21st Century, where she is currently Founder and Producing Artistic Director.
1
My earliest memory of dancing : _______________
Aviles:
This is not that easy a question because I would say that my earliest memory was not of me, but of an aunt of mine who caught "the spirit" at a Santeria worship ceremony. She writhed as I was taken out of the room. I was concerned, but not afraid. The first memory I have of myself dancing was when I didn't know I was dancing; it was when a gymnastic teacher from a community center called THE DOOR taught me that falling was among the most important things one must do when learning the form: "Find those fatty parts and quickly direct oneself to those parts when in the act."
Feirt Atkins:
I can't remember not dancing. I formally started "dancing school" at age three. I use to love to come home and show my mother what I learned. I also used to love to show off my back bends coming up from the floor when I was very young.
2
How did you know that you had to be involved in dance? Was there a specific moment, dance work, or person who motivated and inspired you?
Feirt Atkins:
Nothing moved my soul like dance – ever. When I was 14 and studying at New Jersey Ballet, I had the great fortune to study jazz with Matt Mattox. His style was incredibly inspiring. I could use my ballet training to just take off and feel a different sort of passion. Later on, I was inspired by my Horton teacher, Michelle Murray, who was a member of one of Alvin Ailey's original companies. I remember her saying, "there's no joy without pain," in addition to watching her fly through the air with control and complete abandon at the same time. I'm still in touch with Michelle today.
Aviles:
At the moment I have begun to construct a children's program for 6 to 9 year-olds. Their restless appetites and eagerness for wanting to learn gives me energy. On the other end of the spectrum, when my land lady, who is 94- years-old, sits in the vestibule reading her New York Times and kicks her leg high to show me she still "has it," that fills me with energy.
Feirt Atkins:
Music and people.
4
A perfect day includes____________
Aviles:
A perfect day includes a good easy stretch, a partly sunny day, and an unusual and curious sight from an angle that delightfully surprises me.
Feirt Atkins:
Sunshine and feeling connected.
5
Have you ever had a dance disaster onstage or off? If so, what was it?
Aviles:
I ripped one of my hamstrings when I overextended a front battement in the middle of a performance. I felt I had to complete the dance and soldier on, but at one point my hamstring said to me, "I am not going to allow you to use me anymore." So without any pain, the leg just didn't work. Good thing it was close to the end of the dance where a series of strategic crawls and rolls substituted for whatever moves came next. After the performance, the burn was not nice! 
Feirt Atkins:
Yes. Well, not exactly a disaster, but, while performing, not being able to free myself from myself and be at one with the music, an actual disaster occurred at an audition. I was doing a grand jeté and came too close to the piano, crashing down on my knee. My knee blew up, but I kept going.
6
What is/are your favorite dance move(s)?
Aviles:
My favorite dance moves can come from the swell-ly executed motion of any of the for exercises of a technique I created around 2002 called "Swift/Flow." It's where the arms and the back propel the whole body into motion. There would be that one swing that could take me into an unexpected place [that's] fleeting and wondrous. 
Feirt Atkins:
Any type of jumps, lush balances, and jazz isolations.
7
The most expressive part of the body is _________
Aviles:
Wow — what a question! That's like choosing from your children!!! Every part is expressive, but since my personal technique initiates from the back, the arms, and fingers, I can say these are among the most expressive parts of the body.
8
What do you consider your greatest achievement thus far?
Aviles:
One of my mottos is, "Originality  is dead but  inspiration is still alive!"
Feirt Atkins:
Live and let live.
10
What is your most treasured possession?
Aviles:
I'm not sure how much I care to possess.
Feirt Atkins:
Earrings that were a gift for my 21st birthday that I still wear almost every day and my precious puppy.
 
11
If you could travel anywhere in the world where would you like to go?
Aviles:
I would love to go Puerto Rico again to experience the rainforest in all of its splendor and beauty. 
Feirt Atkins:
On an African safari.
12
I can't live without ________.
Aviles:
wanting to move my body in any situation, including when I am sitting at a desk typing.
Feirt Atkins:
chocolate? . . . and being involved in some aspect of dance.
Aviles:
dance's relationship to music.
Feirt Atkins:
what is happening to our democracy.
14
_____________ is overrated.
Aviles:
Dance and its relationship to music  
Feirt Atkins:
Being "popular"
15
My greatest influence(s) is/are______.
Aviles:
my first dance teachers, Bill T. Jones, and the tenacity of young queer Bronx survivors.
16
If I could switch careers I would be a _______.
Aviles:
lawyer, because there is something about the way lawyers maneuver situations that intrigue me.
Feirt Atkins:
concert pianist or a cantor.
17
I would like to learn to ____________.
Aviles:
cook, because it might help me not burn water.
Feirt Atkins:
fly a plane.
18
One of the jobs/projects I most enjoyed was _______ because______.
Aviles:
being in the Bill T. Jones/Arnie Zane Dance Company. I loved that the company's philosophy related to social justice — that continues to intrigue me. It also continues to inspire me. The company took these ideas and my dancing around the world.
Feirt Atkins:
coaching the Steps Conservatory students for their recent presentation of ADM21 repertory, because it was very fulfilling to give what knowledge and artistic sensibility I have to these very open, eager-to-learn young dancers, and to see them absorb what I was communicating and grow.
19
One of my favorite artists (dead or alive) dance or otherwise is ________
Aviles:
I have never thought about my favorite artist, but since you have asked, I will say Picasso for the many different ways he saw the world and how fascinating [he saw that] it could be to look at many sides at once.
Feirt Atkins:
Maya Plisetskaya.
20
I am looking forward to ________
Aviles:
continuing to develop my performance space, dance company, and dance classes for young Bronx people, etc.
Feirt Atkins:
what comes next.
The Dance Enthusiast's A to Z Celebrates our 10th Anniversary by Highlighting People Who Power The Dance World.
Stay Tuned for More Installments!

BE A PART OF OUR  TENTH ANNIVERSARY CELEBRATION!!
HERE'S HOW:
Related Features
More from this Author