A Dance Enthusiast's A to Z: D is for Jacques d'Amboise and Kristin Draucker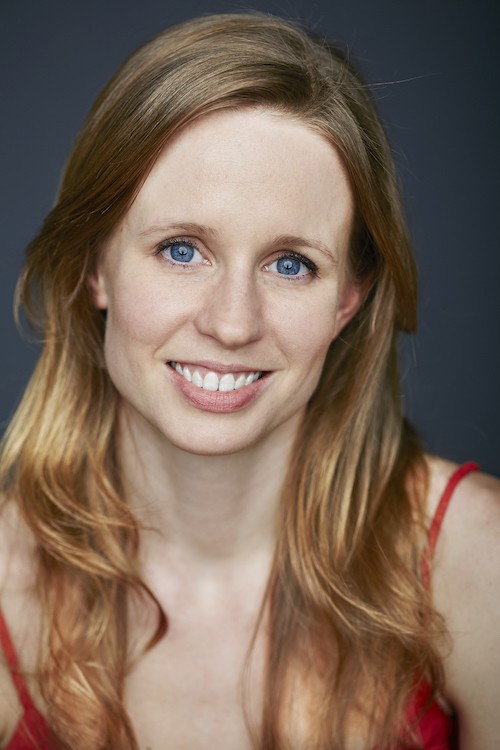 Jacques d'Amboise
Biography
Jacques d'Amboise (Founder, National Dance Institute) Recognized as one of the finest classical dancers of our time, Jacques d'Amboise now leads the field of arts education with a model program that exposes thousands of school children to the magic and discipline of dance. In 1976, while still a principal dancer with New York City Ballet, Mr. d'Amboise founded National Dance Institute in the belief that the arts have a unique power to engage and motivate individuals towards excellence.
Mr. d'Amboise began his ballet training with Madame Seda in Washington Heights, New York. Within a year, at the age of eight, he continued his studies at the School of American Ballet with George Balanchine, Anatola Oboukhoff, and Pierre Vladimiroff. At age 12 he performed with Ballet Society, the immediate predecessor to New York City Ballet. Three years later, barely 15, he joined New York City Ballet and the following year made his European debut at London's Covent Garden. As Balanchine's protégé, Mr. d'Amboise had more works choreographed specifically for him by The Ballet Master than any other dancer, including the ballets: Stars and Stripes, Tchaikovsky Pas de Deux, Episodes, Figures in the Carpet, A Midsummer Night's Dream, Jewels, Raymonda Variations, Meditation, and Brahms-Schoenberg Quartet. Mr. d'Amboise is most remembered for his portrayal of what critics called "the definitive Apollo." As a choreographer, Mr. d'Amboise's credits include almost twenty works commissioned for New York City Ballet.
His contributions in arts education have earned him numerous awards and honors including: The Governor's Award for outstanding contributions to the arts and culture of New York State (1986); The Paul Robeson Award for excellence in the field of the humanities (1988); The First Annual Producers Circle Award for public service (1989); a 1990 MacArthur Fellowship and many more. Mr. d'Amboise is also an Honorary Big Brother.
"He Makes Me Feel Like Dancin'," a 1984 PBS documentary film about his work with NDI, won an Academy Award, six Emmy Awards, the Peabody Award, the Golden Cine Award, and the National Education Association Award for the advancement of learning through broadcasting.
Mr. d'Amboise's work in dance education has taken him all over the world —from the extremes of Yakutsk, Siberia, to the Danakil Desert in Ethiopia, from over 1,200 feet below sea level at the Dead Sea to the mountains of Nepal, and from the dryness of the Atacama Desert in Chile to rainforests on the island of Kauai in the Hawaiian Chain.
"The arts open your heart and mind to possibilities that are limitless. They are pathways that touch upon our brains and emotions and bring sustenance to imagination. Human beings' greatest form of communication, they walk in tandem with science and play, and best describe what it is to be human."
-Jacques d'Amboise
Kristin Draucker
Biography
Kristin Draucker was born in Washington DC and grew up in York, Pennsylvania. She began her training at the Central Pennsylvania Youth Ballet under Marcia Dale Weary. In 2005, she was awarded a Fellowship to study Horton and Graham at The Ailey School. Since moving to New York City she has danced with Michael Mao Dance, Armitage Gone! Dance, New Chamber Ballet, and at Bard's Summerscape in Les Huguenots. In 2009, she joined the 50th Anniversary International Tour of West Side Story and in 2010 performed in Tino Sehgal's KISS at The Guggenheim Museum. In 2014, she began creating dances and has shown her work in New York, Philadelphia and as part of the LaMAMA Umbria Festival in Spoleto, Italy. She joined Paul Taylor Dance Company in Winter 2017. http://www.kristindraucker.com
1
My earliest memory of dancing : _______________
d'Amboise:
I was seven-and-a-half studying ballet with Madam Seda. She had a studio in Washington Heights on 181st Street. Her voice still resonates today in my memory,
"Jacques! . . . fifth position . . . changement . . . 32 . . ." followed by, "do again!" And immediately after " . . . do again."
Draucker:
Recreating the opening scene of Aladdin in my kitchen. I used to force my Mom to watch me dance it over and over again as she tried to make dinner around me.
2
How did you know that you had to be involved in dance? Was there a specific moment, dance work, or person who motivated and inspired you?
d'Amboise:
I love the athleticism of it. I love the challenges that never end, always trying to be a little better, do a little more. I was the only boy in her class, and all the other students used to applaud me when Madam Seda singled me out to do a solo.
I was easily seduced by applause.
Draucker:
I knew dance was for me during my first stage rehearsals for my high school musical. I loved working on the stage, marking out spacing while sets were moving around, and watching other people rehearse while I stretched in the house. I just fell in love with the day to day life of a performer. 
d'Amboise:
Genetic make-up, in particular from my French-Canadian mother. She was 4'9", and a nuclear power plant before they had them.
Draucker:
Learning anything new and seeing small things come together and create something larger.
4
A perfect day includes____________
d'Amboise:
. . . (today) awakening from a good night's sleep, and dreams still resonating. My assistant picking me up at my apartment, and taking me to my office at the National Dance Institute's Center for Learning and the Arts. It is a mecca and a generation plant for children and dance.
There, we plan a day always chock-full of good things, whether they are writing thank you notes for donations, or lunches with friends, funders, Board Members, etc.
In the evening, if not at a movie, theatre, or dance program, being at my apartment, stacked with books, and delving into them.
On my bedroom walls, hang various rugs collected in the past. It makes the room warm and cuddly, as if [you were in] a yurt or nomad's teepee. Often I exclaim out loud "I love this room!"
Draucker:
Books, friends, and dance.
5
Have you ever had a dance/performance disaster onstage or off? If so, what was it?
d'Amboise:
Yes, several . . . the earliest one was when I had just turned 15 and joined City Ballet. I was in the corps of Balanchine's ballet to Bizet's Symphony in C. At the very end, I was supposed to support my ballerina as she leans sideways. Well, she didn't get the support, and fell flat on the floor.
As she frantically tried to get up, I lost my own balance, and fell on top of her. The audience had stopped applauding and gasped, as legs and feet entwined, two scrambling people tried to disengage and get back up.
We did, and on arrival on our feet, she did a curtsy and I did a bow. The audience laughed and applauded until the curtain closed.
Draucker:
I just had one! During an exit in Changes, Sean Mahoney and I have a little improv/acting moment as we walk off together. In a recent show, I got so involved in our little exchange that I backed up into the wing and fell over! He immediately made sure I wasn't injured, but I'm also sure he'll never let me live it down.
6
What is/are your favorite dance move(s)?
Draucker:
I'm not sure if it is exactly a move, but I love dancing with a partner. 
7
The most expressive part of the body is _________
d'Amboise:
The head and hands. For the dancer, feet.
Draucker:
It's different for everyone, but I think mine are my shoulders.
8
What do you consider your greatest achievement thus far?
d'Amboise:
That I married the ballerina Carolyn George, and together we brought four children into the world, and they are all a superb quartet of goodness.
Draucker:
Getting the opportunity to dance Mr. Taylor's work. 
d'Amboise:
Always do your best, and the most important time is "now". That moment of now is all you really can count on.
Draucker:
This too shall pass.
10
What is your most treasured possession?
d'Amboise:
My little dacha in the country, my escape place.
Draucker:
My body (and all of my books).
11
If you could travel anywhere in the world where would you like to go?
d'Amboise:
I'm torn between Istanbul and Paris.
12
I can't live without ________.
Draucker:
Sparkling water.
d'Amboise:
Pretty much everything. Notice the way children ask, "Is it true? Daddy, Mommy, is it true?"
Draucker:
 Jeans. Why are they never comfortable?
14
_____________ is overrated.
d'Amboise:
Television, especially here in the US where the content is mostly commericials.
15
My greatest influence(s) is/are______.
d'Amboise:
Were my mother, Balanchine, and my wife Carolyn.
16
If I could switch careers I would be a _______.
d'Amboise:
I always wanted to be a geologist or an archaeologist.
17
I would like to learn to ____________.
d'Amboise:
To speak French a great deal better than my present paltry skills.
Draucker:
Play the piano.
18
One of the jobs/projects I most enjoyed was _______ because______.
d'Amboise:
Choreographing grand events for National Dance Institute. For example: Our Event of the Year, "China Dig", and another "Meilleur Amis" (celebrating the friendship between George Washington and the Marquis de Lafayette), and a third "Rosebud's Song" that celebrated the Native American Rosebud Yellowrobe, her tribe's culture, and our environment.
Draucker:
Choreographing . . . it was amazing to take something from a small idea to a finished product. 
19
One of my favorite artists (dead or alive) dance or otherwise is ________
d'Amboise:
There are a bunch, both male and female. Each of them with their own individual glory. Just from the NYCB, the ballerinas Melissa Hayden, Allegra Kent, Suzanne Farrell, Tiler Peck, Sterling Hyltin, Teresa Reichlen, and Ashley Bouder.
Of male dancers, NYCB and otherwise, Baryshnikov, Vladimir Vasiliev, Daniel Ulbricht, Todd Bolender, Andre Eglevski, Igor Youskevich, Robbie Fairchild, Amar Ramasar, Edward Villella, John Clifford . . . There are others, but these were the first that came to mind.
Draucker:
Pina Bausch and Gabriel Garcia Marquez (again).
20
I am looking forward to ________
d'Amboise:
Lunch this afternoon with Oscar Muscarella and Larissa Bonfante. Then perhaps catch a movie or go home to hang out with my books.
If I get through this day, the next goal would be to spend more time with my children and grandchildren.
It would be nice to fall in love again, but I fear my time for that has passed.
Draucker:
Dancing more and more each year. 
The Dance Enthusiast's A to Z Celebrates our 10th Anniversary by Highlighting People Who Power The Dance World.
Stay Tuned for More Installments!
BE A PART OF OUR  TENTH ANNIVERSARY CELEBRATION!!
HERE'S HOW:
Have a Suggestion for our A TO Z List of People Who Power the Dance World? Contact info@dance-enthusiast.com
This Season We are Talking to Artists about Activating Space. Activate Your Space in the Dance World by Sharing Your Insight on Performance.  Submit an #AudienceReview
Send us a POSTCARD to info@dance-enthusiast.com and let us know what you are up to.
List Your Events With us for FREE.
Support Dance Writing in New York! Place an Ad on The Dance Enthusiast! Take a look at the specs here and contact info@dance-enthusiast.com for further information.
Related Features
More from this Author