A Dance Enthusiast's A to Z: G is for Paloma Garcia Lee and Miguel Gutierrez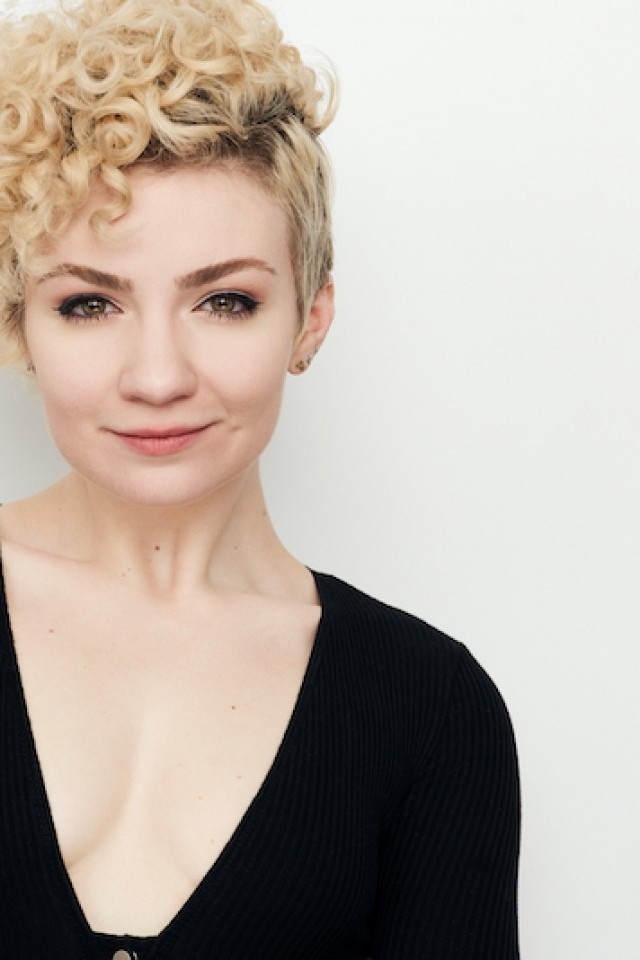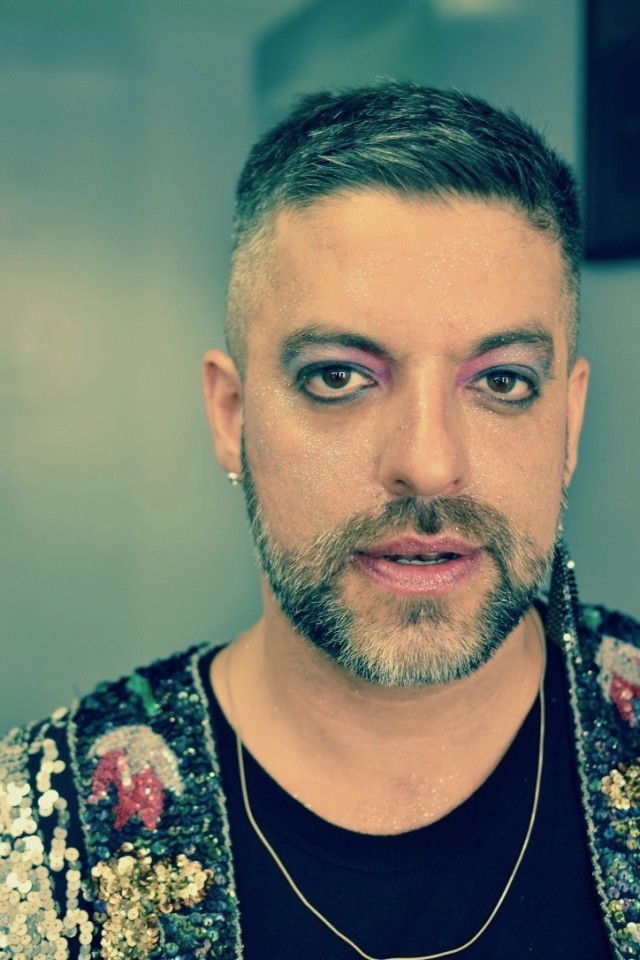 Paloma Garcia Lee
Biography
Paloma can currently be seen in the Broadway-bound production of Moulin Rouge! The Musical, choreographed by Sonya Tayeh.  She has also been seen on Broadway in Charlie and the Chocolate Factory, Natasha Pierre & the Great Comet of 1812, On The Town, Nice Work If You Can Get It and The Phantom of the Opera. www.palomagarcialee.com 

 
Miguel Gutierrez
Biography
Miguel Gutierrez lives in Brooklyn, NY. He creates dance-based performances, music and poetry that focus on desire, identity and the search for meaning. His work has been presented in over 60 cities around the world in venues such as at Centre National de Danse, Centre Pompidou, ImPulsTanz, Fringe Arts, Walker Art Center, TBA/PICA, MCA Chicago, New York Live Arts, Live Arts Bard, American Realness, and the 2014 Whitney Biennial. He has received support from Creative Capital, MAP, National Dance Project, Jerome Foundation, New York Foundation for the Arts and the Tides Foundation. He has received fellowships from the Guggenheim Foundation and United States Artists, and an award from Foundation for Contemporary Art. He is a 2016 Doris Duke Artist and he has received four New York Dance and Performance Bessie Awards. His recent work includes a commission for Ballet de Lorraine in Nancy, France, called Cela nous concerne tous (This concerns all of us), which was inspired by the French social unrest of May 1968. He has created music for several of his works, for choreographer Antonio Ramos, and in collaboration with Colin Self for Jen Rosenblit and Simone Aughterlony's Everything Fits In The Room. He leads a music project called Sadonna: sad versions of Madonna songs. He invented (and recently killed) DEEP AEROBICS and he is a Feldenkrais Method practitioner. He is the program director for Landing, an educational initiative at Gibney Dance Center. His book When You Rise Up is available from 53rd State Press. His new project, This Bridge Called My Ass, will premiere in 2019. www.miguelgutierrez.org 

Photo by Tomas Cruz
 
1
My earliest memory of dancing : _______________
Garcia Lee:
My mother Terri Garcia was a Broadway dancer, and she eventually opened up a dance school in Bucks County, PA. I remember one of the first shows that she ever did — we did a duet together. I remember her spinning me around on stage and I must have been five or six at the time. She has always instilled such a passion for life and dance in me. I was dancing from my first breath. I was always in the theater and around the studio. I'm sure there are other moments in there, but this one was the first one that had a huge impact on me. 
Gutierrez:
The convolutions I did to escape my crib.
2
What was the light bulb moment when you realized you were going to be a dancer?
Garcia Lee:
I've had many of these. To be honest, I still have them. Last week in rehearsal I had a moment where I thought to myself, "Wow. I love this. I really want to do this."
I had it when I was really little; again when I was 11 after my first summer program; at 14 when I met a teacher that changed my life; when I was in my first musical; and when I made my Broadway debut. It's pretty exciting to always feel like I'm discovering my love and calling to do this. 
Gutierrez:
Many light bulbs — when I was very young and watched West Side Story; when I was nine and they stuck me in The Nutcracker; when I fought with my parents about it when I was 14; when Mary Paula Hunter told me yes I could be a dancer but I had to switch colleges; when I auditioned for arts school without telling my parents when I was 21; and when Joe Goode offered me a job.
Garcia Lee:
There are so many answers to this question. Love. Connection. A good, enlightening book. My husband. My boyfriend. (I'm Polyamorous). My family. My chosen family. My dog. Dance Class. Friends. Performing. Nourishing healthy good food. Seeing art. Creating art. Beautiful days. Fitness and taking care of my body. Time alone. 
Gutierrez:
Being with my people.
4
A perfect day includes____________
Garcia Lee:
Dance Class; time in the park with my dog; seeing people I love; performing; and time to read a good book.
Gutierrez:
Time with my nearests and dearests and time with making something.
5
What event (dance-related or not) has transformed you?
Garcia Lee:
Where do I even begin. I am transformed all the time. Every show I have been a part of has transformed me. Every group of people I have the pleasure of working with. Getting married transformed me. My current work.
Gutierrez:
I am constantly transforming. But when I was a kid, my sister and I would clear out the living room to perform celebratory proto queer improvisations for each other to anthems from movie soundtracks. It saved my life.
6
What is/are your favorite dance move(s)?
Garcia Lee:
I am working really closely with Sonya Tayeh right now. I love living inside of her movement. It's challenging and demanding but so rewarding  —  it just feels good. I love the feeling that happens when you are dancing where you really know and understand the movement and you aren't thinking AT ALL. It's just happening. The channel is open and you are in flow with the energy. Sometimes all I can hear is the music and feel the lights and hear my breath. That feeling is magic to me. 
Gutierrez:
I think the idea of dance moves is dumb, sorry. I don't really understand it. There are no beginnings or ends to movements.
7
The most expressive part of the body is _________
Garcia Lee:
I bet lots of people say the eyes. And for good reason. Beautifully telling and expressive.
Gutierrez:
The whole body.
8
What do you consider your greatest achievement thus far?
Garcia Lee:
Oh gosh. I have no idea how to answer this. There are many things that I am proud of. But I spend so much time looking forward and raising the bar on my dreams that I don't take time to celebrate or acknowledge successes. I think the greatest achievement so far is discovering and marrying a man who I think is just the greatest human I've ever met. Someone that accepts me for all of me. ALL OF ME. And cherishes and loves every corner of my soul. And I feel the same for him. I married him on a mountain in Switzerland and that moment might be the greatest success and achievement of my life. How lucky I am. There are others. But that moment was really special. 
Gutierrez:
Not dying or going totally crazy. Being ethical in my treatment of the people I work with and for.
9
What is your life's motto?
Garcia Lee:
What is meant for you will not pass you by. 
Gutierrez:
A couple, all from DEEP AEROBICS:
Self-consciousness is the illusion that this is only happening to me.
Yes. No. Maybe.
Even with these tiny steps I'm still moving forward. 
The only nation is imagination.
10
What is your most treasured possession?
Garcia Lee:
I can't settle on anything. Is my dog a possession? I often feel like he is my owner. Hopefully, I am his favorite possession. 
Gutierrez:
My bed and the adjustable, vibrating frame that goes with it. 
11
What is your favorite post-performance meal?
Garcia Lee:
My husband and I often make breakfast for dinner when we get home from our shows. He's in Phantom. It's our little post-performance nightly ritual. 
 
Gutierrez:
Cream soda and burgers.
12
If you could travel anywhere in the world where would you like to go?
Garcia Lee:
Today's choice: Anywhere I could view the Northern Lights. 
Gutierrez:
To the beach house I don't own yet.
Garcia Lee:
Everything. All the time. I am constantly re­evaluating what I believe and what I think. I think its incredibly healthy to remain open to new ideas and ways of looking at things.
Gutierrez:
Everything but especially stupid power structures that don't work or make sense.
14
_____________ is overrated.
Gutierrez:
Trump is overrated (and dangerous, and disgusting, as is his whole entourage of pendejos).
15
My greatest influence(s) is/are______.
Garcia Lee:
The people I view as guides in my world: my counselor, my dance teachers, my partners, my friends. I am lucky to be surrounded by really brilliant humans who radiate life and love and inspire me to do the same. 
Gutierrez:
Investigative journalists, exemplary teachers, activists, people who show up to unspectacular jobs that support me and the people in my world who I don't even know about (cleaners, subway workers, construction workers, etc), people who put their lives on the line for worthwhile causes, artists who make good work that feels necessary.
16
If I could switch careers I would be a _______.
Garcia Lee:
I would probably go back to school for Psychology and focus on human sexuality and relationships. I am fascinated by why and how we connect. 
Gutierrez:
A goddamn movie star with a zillion charities.
17
I would like to learn to ____________.
Garcia Lee:
Be a really skilled archer. I love archery and I would love to make it my dedicated hobby. I want to be really, really good at it. 
18
One of the jobs/projects I most enjoyed was _______ because______.
Gutierrez:
The commission I made last year for Ballet de Lorraine in France, because it was an incredible privilege to work inside an institution that supported me whole-heartedly with such amazing resources and to experience making work at that scale.
19
One of my favorite artists (dead or alive) dance or otherwise is ________
Garcia Lee:
This may sound strange but my current favorite artists are mostly my peers. I spend days in rehearsal just in AWE of the people I get to work with. There are so many dancers right now who I look up to and learn from. I am lucky to call a lot of them my friends. 
 
20
I am looking forward to ________
Garcia Lee:
This coming year. I feel like I am at the start of something, and I am excited to see where it goes. I am stepping into myself even more so as a woman and a human. I'm also involved in theater that I am really, really passionate about. 
Gutierrez:
I am looking forward to continuing to work on my new dance performance – This Bridge Called My Ass – with my amazing group of collaborators: Stephanie Acosta, Alvaro Gonzalez, John Gutierrez, Xandra Ibarra, Nibia Pastrana Santiago, and Evelyn Sanchez Narvaez.
The Dance Enthusiast's A to Z Celebrates our 10th Anniversary by Highlighting People Who Power The Dance World.
Stay Tuned for More Installments!
BE A PART OF OUR TENTH ANNIVERSARY CELEBRATION!
HERE'S HOW:
Have a Suggestion for our A TO Z List of People Who Power the Dance World? Contact info@dance-enthusiast.com
This Season We are Talking to Artists about Activating Space. Activate Your Space in the Dance World by Sharing Your Insight on Performance.  Submit an #AudienceReview
Send us a POSTCARD to info@dance-enthusiast.com and let us know what you are up to.
List Your Events With us for FREE.
Support Dance Writing in New York! Place an Ad on The Dance Enthusiast! Take a look at the specs here and contact info@dance-enthusiast.com for further information.
Related Features
More from this Author