A Dance Enthusiast's A to Z: K is for Jeffrey Kazin and Lloyd Knight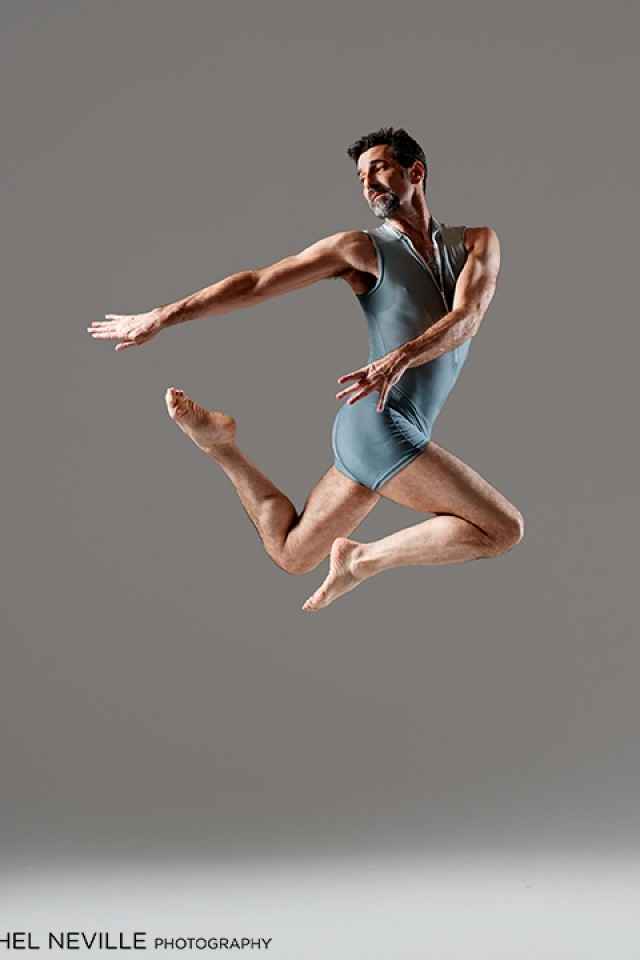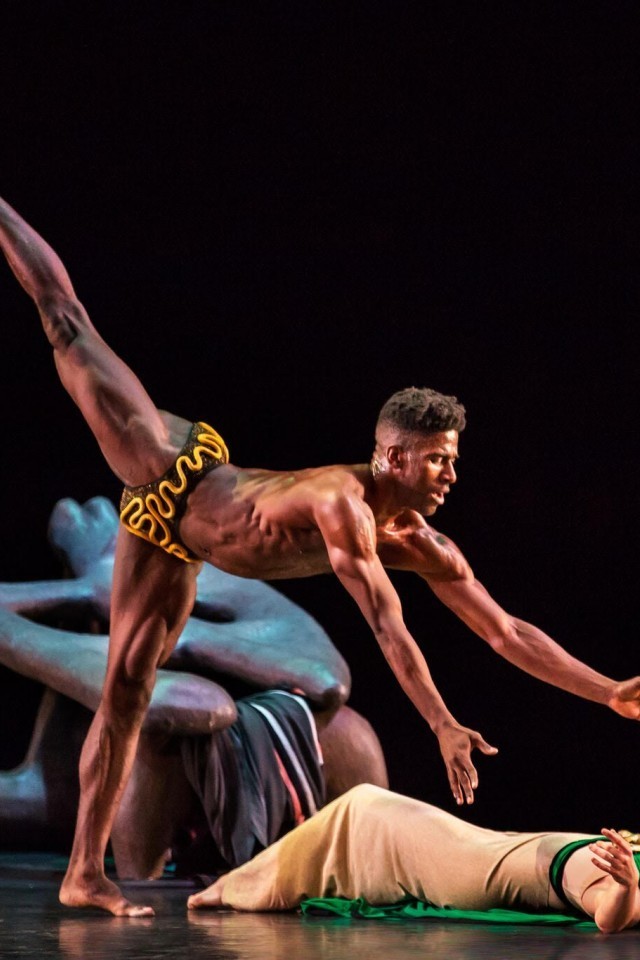 Jeffrey Kazin
Biography
Jeffrey Kazin is a founding member and director with David Parker of The Bang Group. He has created and performed signature roles for the company throughout North America and Europe, working also as David Parker's assistant in the creation of new works and setting of TBG repertory for companies, colleges and universities throughout the U.S. Kazin is the founding producer of Soaking WET, a triannual dance series on NYC's Upper West Side since 2003. Additionally, he has danced for Doug Elkins (creating the role of the Captain in Fraulein Maria), New York Theatre Ballet, Amber Sloan, Sara Hook and Monica Bill Barnes. Mr. Kazin is a board member of the Peculiar Works Project theater company and an advisory board member of Gina Gibney Dance. He is a graduate of Connecticut College and the National Theater Institute.
Photos by Nicholas Burnham and Rachel Neville
Lloyd Knight
Biography
Lloyd Knight, born in England, has a BFA from The New World School of the Arts under Daniel Lewis. He joined the Martha Graham Dance Company in 2005, and has been a principal dancer since 2014. He has performed works choreographed by Nacho Duato, Andonis Foniadakis, Larry Keigwin, Doug Varone, Lar Lubovitch, Kyle Abraham, Liz Gerring, Michelle Dorrance, Pontus Lidberg, Sidi Larbi Cherkaoui, Lucinda Childs and Mats Ek. In the Graham duets, "Moon Duet" and "Letter to the World," he partnered with former New York City Ballet Principal Wendy Whelan and American Ballet Theatre Principal Misty Copeland. Dance Magazine named Knight one of the "Top 25 Dancers to Watch" in 2010 and named him Best Performer in 2015.
Photos courtesy of the artist.
1
My earliest memory of dancing : _______________
Knight:
dancing around with my mom and dad around the house. There was always music playing. They're British/Jamaican so they love to move.
2
What was the light bulb moment when you realized you were going to be a dancer?
Knight:
When I got a phone call from the director of Graham telling me I got into the company. Up until that point, I was just trying to graduate. I hoped to find something afterwards, but it became real -- not just a dream.
Knight:
 Life, friends, kind people, a lot of laughter, and good pasta. ;)
4
A perfect day includes____________
5
What event (dance-related or not) has transformed you?
Kazin:
Attending the National Theater Institute.
Knight:
There's been so many special moments but one of my all-time favorites was spending time in Stockholm to work with Mats Ek on AXE. Being in the studio with him and Ana Laguna was life changing. The artistry was endless! 
6
What is/are your favorite dance move(s)?
Kazin:
anything using my left side as the "working" side.
Knight:
I love knee vibrations from the Graham Technique and I've always loved an arabesque.
7
The most expressive part of the body is _________
8
What do you consider your greatest achievement thus far?
Kazin:
Being a Director of The Bang Group.
Knight:
Performing for my family, friends and former teachers in Florida with the Graham Company this past year. It was the first time the company performed in Miami since I joined. 
9
What is your life's motto?
Knight:
Stay positive and true.
10
What is your most treasured possession?
Kazin:
A ring my partner designed and had made for me for our 10th anniversary (24 years ago).
Knight:
One of my close friends, Xio Chuan, got married and gave out old Chinese coins. It has a hole in the middle. I put it on a chain and I've worn it literally everyday since. I just love it. I've had it for four years.
11
What is your favorite post-performance meal?
Kazin:
Steak and a gimlet (not necessarily in that order).
Knight:
 A big cheeseburger.
12
If you could travel anywhere in the world where would you like to go?
Knight:
Myself, all of the time. It's annoying lol!
14
_____________ is overrated.
Kazin:
"Hot," "Cool," and kicking your leg over your head
15
My greatest influence(s) is/are______.
Knight:
my determination whether it's in reference to what I want, dance technique, or goals.
16
If I could switch careers I would be a _______.
17
I would like to learn to ____________.
18
One of the jobs/projects I most enjoyed was _______ because______.
Kazin:
was appearing at the 1999 Holland Dance Festival, because I felt I was at the top of my game. (I've since learned differently).
Knight:
I truly am affected by every job and project. It's a special time. I treasure learning and working with others, because you never know if you will be able to do it again. Or, work with those people again.
19
One of my favorite artists (dead or alive) dance or otherwise is ________
20
I am looking forward to ________
Kazin:
continuing to pass the baton.
Knight:
Performing again, going deeper within myself and [exploring] what I want to say.
The Dance Enthusiast's A to Z Celebrates our 10th Anniversary by Highlighting People Who Power The Dance World.
Stay Tuned for More Installments!
BE A PART OF OUR TENTH ANNIVERSARY CELEBRATION!
HERE'S HOW:
Have a Suggestion for our A TO Z List of People Who Power the Dance World? Contact info@dance-enthusiast.com
This Season We are Talking to Artists about Activating Space. Activate Your Space in the Dance World by Sharing Your Insight on Performance.  Submit an #AudienceReview
Send us a POSTCARD to info@dance-enthusiast.com and let us know what you are up to.
List Your Events With us for FREE.
Support Dance Writing in New York! Place an Ad on The Dance Enthusiast! Take a look at the specs here and contact info@dance-enthusiast.com for further information.
Related Features
More from this Author