A Dance Enthusiast's A to Z: S is for Dormeshia Sumbry-Edwards and Abdel Salaam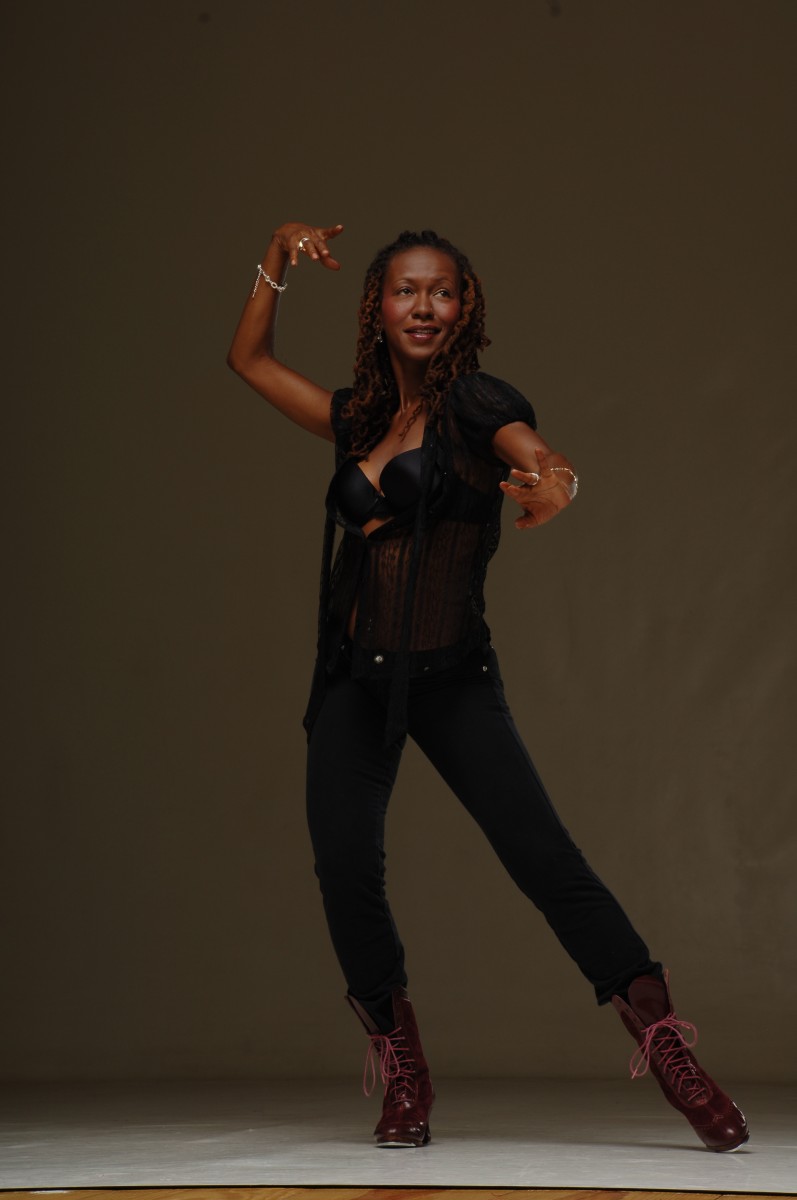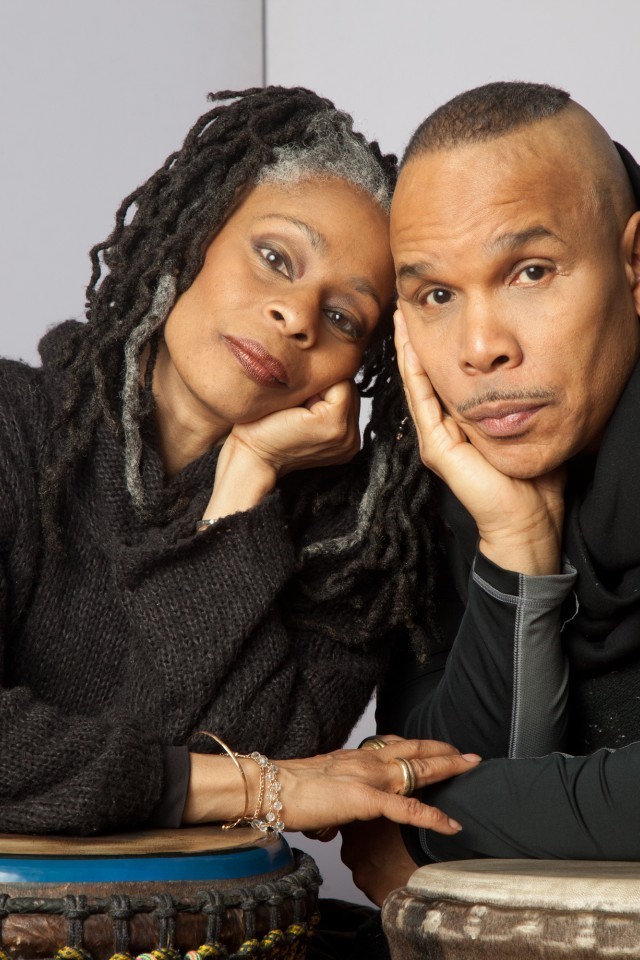 Dormeshia Sumbry-Edwards
Biography
Dormeshia Sumbry-Edwards has been a part of almost every major Tap movie or show that has appeared in the history of tap dance since the '80's. Accolades include an Astaire Award for Best Performance in After Midnight on Broadway; Bessie Awards for Outstanding Performance (Jason Samuels Smith at The Joyce Theater) & Outstanding Choreography (The Blues Project); The Hoofer Award from The American Tap Dance Foundation; Best Actress nomination in the lead role in the award-winning Independent film The Rise and Fall of Miss Thang; and appearing as the cover story for Dance Magazine. In addition to opening the Harlem Tap Studio, Mrs. Sumbry-Edwards continues to appear as a special guest for shows and festivals around the world. She was elected to the Advisory Board as the Tap Advisor for Dance Magazine and served as the official Tap Spokesperson for Capezio along with her family, with featured them in their international advertising campaign. Mrs. Sumbry-Edwards was also the private tap instructor to the legendary Michael Jackson over the course of 11 years.
Dormeshia's career includes acclaimed runs on Broadway and off-Broadway in shows such as Black and Blue, the Tony-Award-Winning Bring In Da'Noise, Bring In Da'Funk, International Tour of Bring in Da'Noise, Bring in Da'Funk (dance captain/principal dancer/understudy to the lead role), and Imagine Tap! (featured soloist). Other performances include the national tour of Wild Woman Blues and Debbie Allen's SAMMY (the life and times of Sammy Davis Jr.). Film credits include TAP with Gregory Hines, Spike Lee's Bamboozled (Assistant Choreographer), and The Rodgers and Hart Story: Thou Swell, Thou Witty. Choreography credits include Michael Jackson's music video "Rock My World," Apollo Club Harlem (tap choreography), and the Sophisticated Ladies, which is featured weekly at the world famous Cotton Club in NYC. She was spotlighted in a commercial for Tops and featured on MTV's hit television series MADE. Most recently Dormeshia debuted her new project "And Still You Must Swing" at Jacobs Pillow for a successful 1-week sold out run along with co-creators Jason Samuels Smith, Derick K. Grant, Camille A. Brown, and Musical Director Allison Miller. Excerpts from the project have also been performed in LA and Vancouver with other dates coming up. She was also featured at the Freedom Sounds Festival launching the first Smithsonian African-American Museum in the US this year. Dormeshia has been and continues to be revered as one of the most dynamic performers in the industry today.
Photos by Eduardo Patino.
Abdel Salaam
Biography
Abdel R. Salaam (Artistic Director/ Choreographer) is the Executive Artistic Director/Co-Founder of Forces of Nature Dance Theatre (FONDT) founded in 1981. Born in Harlem, New York, Abdel is a critically acclaimed choreographer and, in the past, has served as a dancer, teacher, and/or performing artist in five continents throughout his 47-year career in the Dance World. He has received numerous awards and fellowships for excellence in Dance including the National Endowment for the Arts, The New England Foundation on the Arts, Brooklyn Academy of Music, New York Foundation for the Arts, The New York State Council for Arts, The National Council for Arts and Culture and Herbert H. Lehman College. He and his company received the 2013 Audelco Award for Dance Company of the Year.  
He has served as a choreographer and/or director for the New York Shakespeare Festival, The Billie Holiday Theater, The Apollo Theater, The Winter Solstice at the Cathedral of St. John the Divine, The New York Musical Theater Festival, BAM, Black Dance USA, and The Tennessee Performing Arts Festival. Some of his specific commercial credits in theater, film, and television include: "Measure for Measure," New York Shakespeare Festival (Choreographer); "Pecong," Newark Symphony Hall (Choreographer); "TUT," New York Musical Theatre Festival, (Director /Choreographer); "Ebony Magic: The Life and Legend of Marie Laveau," Aaronow Theater, (Director/Choreographer); "JuJu Man," Billie Holiday Theater (Director/ Choreographer); "The Liberation of Mother Goose," Billie Holiday Theater (Director Choreographer); "Eclipse; Visions of the Crescent and the Cross," Tennessee Performing Arts Center (Director/Choreographer); "Free to Dance," PBS Channel 13 (Choreographer);  "Expressions in Black; The Story  of a People, ABC (Choreographer); "The Richard Pryor Show," NBC (Dancer); and "Black Nativity" Fox Searchlight Films (Performing Artist).
Abdel has created ballets for Philadanco!, Joan Miller Chamber Arts/Dance Players, The Chuck Davis Dance Company, Union Dance Theater (London), Ballet Islenos (Puerto Rico), Sakoba Dance Theater (London), Muntu Dance Theater, The Nashville Ballet, The African American Dance Ensemble, and Gywa Maten. Mr. Salaam has served on the faculties of the American Dance Festivals in the United States and Seoul, Korea as well as Herbert H. Lehman College, The Alvin Ailey American Dance Center, The Restoration Youth Arts Academy, and The Harlem Children's Zone. Mr. Salaam is the creator of the Kwanzaa Regeneration Night Celebration in Harlem, now 37 years old, which was inspired by the teachings of its visionary creator and founder of Kwanzaa, Dr. Maulana Karenga. Mr. Salaam is also the Artistic Director of Brooklyn Academy of Music's Dance Africa, originally founded by Chuck Davis.
Photos by Peter Dressel.
1
My earliest memory of dancing : _______________
Sumbry-Edwards:
I was 8 years old. I remember traveling to Rome, Italy (via NYC) to be a part of the Tip Tap Festival. The Hoofers and The Copasetics (rival Tap dance groups) were both on the bill. A young Savion Glover and Derick Grant were also there (our first time meeting each other). 
2
What was the light bulb moment when you realized you were going to be a dancer?
Sumbry-Edwards:
I realized that I wanted to be a Tap dancer while performing in Black And Blue. I was 12 years old and I loved Tap dancing, but being a part of Black And Blue made me realize that Tap dancing is what I wanted to do for the rest of my life. Imagine having the opportunity to watch/listen to Dr. Jimmy Slyde swingin' to "Stompin at the Savoy" and Dr. Bunny Briggs dancing robatto to "In A Sentimental Mood," 8 shows a week for 2 and a half years. Lon Chaney and Ralph Brown were also in the building. Chuck Green was around as well. So much information shared from these amazing artists on a daily basis. (Shout out to Dianne Walker, aka "Aunt Dianne" for recommending me for this amazing life changing experience).
Sumbry-Edwards:
Good vibes, the sun, the moon, my children, laughing, amazing friends, family, being still/quiet, a good song, a green drink, water, the dance (Tap dance, that is). 
Salaam:
My company, Forces of Nature Dance Theatre; the passion, drive, and discipline of the arts; dancers being driven and struggling to execute the work I strive to bring them; brilliant music in multiple genres; fantastic drumming; John Coltrane; The Prophet by Khalil Gibran; my mentors; my muses; the creativity and genius of the people and cultures of the African diaspora; my life as an African-American; my annual audiences at BAM, the Apollo, and the Cathedral of St. John the Divine who say . . . thank you; my wife; all the people in my life who I am blessed to be loved by and call my friends; an amazing meal; fresh organic juices; beauty in all its infinite forms; my ancestors; the presence of divine energy in his and her majesty; love and my desire and passion to create work that will help to heal our civilization and our planet.
4
A perfect day includes____________
Sumbry-Edwards:
Waking up sets the day off pretty nicely (wink). Coffee (light and sweet with cream please). A shuffle (time on the wood). Phone call to my mom. And time with my children (running them to dance class, track practice, auditions for college, homework, movie night, arts and crafts, games, etc).
Salaam:
solving the problems and challenges of the day.
5
What event (dance-related or not) has transformed you?
Sumbry-Edwards:
Becoming a mother. 
Salaam:
None, just challenging moments that had to be overcome.
6
What is/are your favorite dance move(s)?
Sumbry-Edwards:
The "DSE" (lol, wink).
Salaam:
It depends on what I'm trying to convey in a particular work. 
7
The most expressive part of the body is _________
Sumbry-Edwards:
definitely my face.
8
What do you consider your greatest achievement thus far?
Sumbry-Edwards:
My 3 beautiful children. 
9
What is your life's motto?
Sumbry-Edwards:
 Do what you need/want to do for you. Take your time.
Salaam:
Practice the Golden Rule. 
10
What is your most treasured possession?
11
What is your favorite post-performance meal?
Sumbry-Edwards:
If I've done a full-length show, I don't eat anything immediately after a performance. It takes a while for me to come down from all of the adrenaline, but some kind of pasta with veggies or veggie burger with fries. Falafels are nice too. And something sweet (preferably something with caramel).
Salaam:
The arts, passion, great food, love, family, friends, resources in any form to create art, oxygen.
12
If you could travel anywhere in the world where would you like to go?
Sumbry-Edwards:
I've traveled all over the map, but I've never been to Africa.
Salaam:
Anywhere I haven't been blessed to visit . . . yet.
Sumbry-Edwards:
people's logic.
Salaam:
whether the goal is the so-called right thing.
14
_____________ is overrated.
Sumbry-Edwards:
Technology
Salaam:
Extreme fame . . . I think
15
My greatest influence(s) is/are______.
Sumbry-Edwards:
My greatest influence probably doesn't know they're my greatest influence, because I never really told them. Maybe I'll tell them one day. 
Salaam:
Too many to list as great influence is relative to the arc of where I am in time and what my needs are in that moment or experience.
16
If I could switch careers I would be a _______.
Sumbry-Edwards:
masseuse.
Salaam:
I wouldn't switch . . . just strive to plan how to manage my resources better.
17
I would like to learn to ____________.
Sumbry-Edwards:
stunt drive (even though I don't like to drive fast and I'm terrified of fishtailing/spinning out).
18
One of the jobs/projects I most enjoyed was _______ because______.
Sumbry-Edwards:
I'd have to say working with Michael Jackson.  
Salaam:
directing Forces of Nature for almost 38 years, my new directorship of Dance Africa since 2016, designing my own clothing and style of dressing at DAA BAA Trends from 1981-1985, empowering the youth through the arts, choreographing the winter solstice at the Cathedral of St. John the Divine since 1990, directing Kwanzaa Regeneration Night for 37 years . . . this work has been my raison d'etre.
19
One of my favorite artists (dead or alive) dance or otherwise is ________
Salaam:
John Coltrane, Miles Davis, Dolphy, James Brown, Jefferson Airplane, the Beatles, Khalil Gibran, Hazrat Inayat Khan, Walt Disney, Nikolai Rimsky-Korsakov, Alvin Ailey, Talley Beatty, Joan Miller, Louis Falco, Juan Antonio, Fred Benjamin, José Limón, Mikhail Baryshnikov, Dyane Harvey-Salaam, Chuck Davis, Twin 77, Salvatore Dali, Sarah Vaughan, Mozart, Beethoven, Smokey Robinson, the Four Tops, Nat King Cole, Peter Gabriel, Stan Lee, Nancy Wilson, Denzel Washington, Jennifer Lawrence, Richard Pryor, Prince, Stevie Wonder, Whitney Houston, The Notorious B.I.G., Tupac Shakur, Public Enemy, Jim Morrison, Romare Bearden, Jackson Pollock, Kendrick Lamar, Cardi B, Nina Simone, Angela Bassett, Lupita Nyong'o, Sanaa Lathan, Viola Davis, Spike Lee and . . . I'm sleepy. Too many . . . just to name one (smile).
20
I am looking forward to ________
Salaam:
Learning something each day and continuing to age gracefully (smile). 
The Dance Enthusiast's A to Z Celebrates our 10th Anniversary by Highlighting People Who Power The Dance World.
Stay Tuned for More Installments!
Submit an #AudienceReview
Send us a POSTCARD to info@dance-enthusiast.com and let us know what you are up to.
List Your Events With us for FREE.
Support Dance Writing in New York! Place an Ad on The Dance Enthusiast! Take a look at the specs here and contact info@dance-enthusiast.com for further information.
Related Features
More from this Author