A Dance Enthusiast's A to Z: E is for Doug Elkins and Bill Evans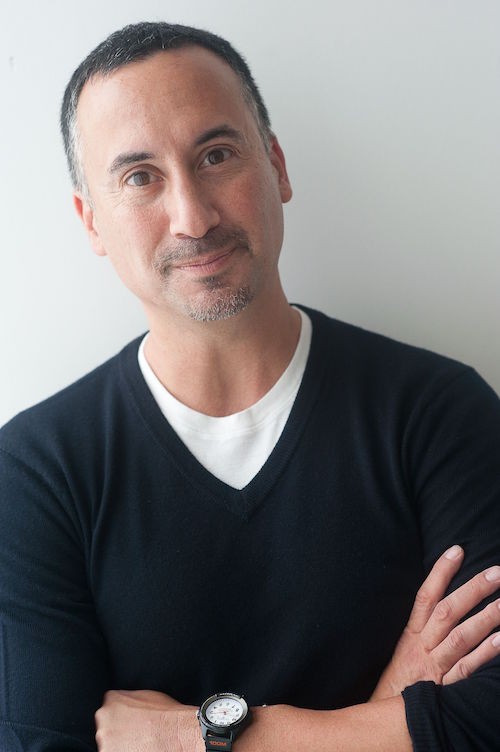 Doug Elkins
Biography
Doug Elkins is a two-time New York Dance and Performance (Bessie) Award-winning choreographer and 2012 John Simon Guggenheim Memorial Foundation Creative Arts Fellow. He began his dance career as a B-Boy, touring the world with break dance groups New York Dance Express and Magnificent Force, among others. Elkins is a recipient of significant choreographic commissions and awards from the NEA, The Yard on Martha's Vineyard (Paul Taylor Fellowship, 1991, and Resident Artist, 2011-2013), Jacob's Pillow Dance Festival, The Joyce Theater Foundation, Arnhold Foundation, Dianne & Daniel Vapnek Family Fund, National Performance Network, Jerome Foundation, Choo-San Goh & H. Robert Magee Foundation, and The Foundation for Contemporary Performance Arts.  He has received a Brandeis University Creative Arts Medal, sharing the stage with author Philip Roth and photographer Nan Goldin (1994); the Martha Hill Award for Career Achievement (NYC, 2006); and an Elliot Norton Award for Choreography (Boston, 2010). A graduate of SUNY/Purchase, Elkins received his MFA in Dance from Hollins University/ADF in 2007. His tenure at The Beacon School on the upper west side of Manhattan is the subject of Where the Dance Is, a short film by Marta Renzi.  In fall 2013, he became a full-time faculty member at Mason Gross School of the Arts at Rutgers University, the State University of New Jersey. For the spring 2015 season at Lincoln Center and subsequent national touring, Elkins was commissioned by Paul Taylor American Modern Dance to create The Weight of Smoke. Most recently, Montclair State University's Office of Arts and Cultural Programming, under the direction of Jed Wheeler, commissioned A Hundred Indecisions, a film conceived and directed by Elkins, and O, round desire, an ensemble piece for five dancers. He will begin work this summer on The Cicada Project (working title), a commission from DanceWorks Santa Barbara. Photo: Christopher Duggan
Bill Evans
Biography
Bill Evans danced, choreographed and served as artistic coordinator with Repertory Dance Theatre, 1967 – 74, and restaged/created a full evening of his work for RDT's 52nd anniversary season in 2017. He founded the Bill Evans Dance Company in 1975. It has appeared in all 50 states and in 26 other countries. BEDCO has appeared at the American Dance Festival, the Jacob's Pillow Dance Festival and many international dance festivals in Latin America, Europe and Australia. Evans was formerly artistic director of Winnipeg's Contemporary Dancers and has served as a permanent guest artist at WCD School since 1993. He has directed the Bill Evans Summer Institute of Dance since 1977 and the annual Somatic Dance Conferences since 2013. He was awarded a Guggenheim Fellowship, the New Mexico Governor's Award for Excellence in the Arts, Lifetime Achievement Awards from the National Dance Education Organization, American Dance Guild and Dance Teacher Magazine and an honorary doctorate from the Cornish College of the Arts. He was given an honorary doctorate by Cornish College of the Arts. He received the second Outstanding Service Award ever bestowed by the National High School Dance Festival and was the third recipient of the Honorary Member Award by the International Association of Dance Medicine and Science. He was named National Dance Association Scholar Artist in 1997. He just completed his 35th year as a college professor. He was an assistant professor at the University of Utah, a visiting professor at the University of Washington, an associate professor and director of contemporary dance at Indiana University, a full professor and head of dance at the University of New Mexico (now distinguished professor emeritus), a visiting professor/guest artist at SUNY Brockport (now visiting professor emeritus) and a full professor/artist in residence at Dean College. www.billevansdance.org  Photo: Jim Dusen
1
My earliest memory of dancing : _______________
Evans:
When I was three, my aunt Dorothy took me to our Mormon ward house in Salt Lake City to see my first film. It happened to be a Fred Astaire movie. The next day, I starting making up my own tap dances, holding my older brother's marbles under my bare toes to make sounds on the basement floor. 
2
How did you know that you had to be involved in dance? Was there a specific moment, dance work, or person who motivated and inspired you?
Elkins:
B-Boy Cyphers at The Roxy and Funhouse; my first Capoiera Roda
Evans:
From age three on, I was a dancer. My parents refused to let me take lessons until I was eight and a half, but I have felt that dance was the most natural thing for a human being to do since the first day I tried it. So, it was my bodily wisdom, my living body, that motivated and inspired me.
Evans:
Rhythm, witnesses, hope
4
A perfect day includes____________
Elkins:
improvising, humor, and a body of water.
Evans:
choreographing or reconstructing a work on open-hearted, open-minded dancers.
5
Have you ever had a dance/performance disaster onstage or off? If so, what was it?
Elkins:
There is no disaster I've had personally or professionally, that quite compares to the the current disaster that is the Trump presidency.
Evans:
In 1978, Paolo Soleri, the visionary architect, invited my company to give several performances in the Arcosanti Arts Festival. (Arcosanti is a prototype of future cities near Prescott, Arizona). Two of the shows were extremely satisfying. The third, in which we were a "warm-up"act for Stephen Sills, gave me nightmares for years.
10,000 mostly young people started gathering on the amphitheatre hillside in the hot desert sun several hours before dusk, when the show started. Most were smoking pot or drinking alcoholic beverages. Paolo had asked us to give an hour's performance, a I had chosen my work Hard Times, which includes simulated rape and spousal abuse, my Bach Dances, and Matt Mattox's Opus Jazz Loves Bach for our program. About 15 minutes into our show, a few people started yelling…"We want Sills"…"Fuck her"…"Boo."
Eventually, most of the 10,000 were booing loudly in unison as we tried to finish our dances. Paolo sent me two lovely Soleri bells and a beautiful note of apology. For months afterward, I received letters and postcards from dancers in the audience who empathized with our predicament and apologized for those who were so cruel.
6
What is/are your favorite dance move(s)?
Elkins:
Any transition of weight, falling
Evans:
Three favorite dance moves:
The dance of my organs, what we call Shape Flow Support in Laban Bartenieff language--the breath-related changes in the size and shape of my thoracic and abdominal cavities. I start almost everything I do with this.
Spirals--three-dimensional carving, around and up or around and down, moving through the volume of my kinesphere, rather than on the edge.
Slurps--or what my childhood tap teacher called "sloppy flaps"--three or four sounds flowing mellifluously within on pulse, with free flow and heavy weight, emanating from the pelvic floor.
7
The most expressive part of the body is _________
Evans:
thorax, chest, and neck.
8
What do you consider your greatest achievement thus far?
Elkins:
I guess the greatest "achievement" I've had
would be being a parent to my children, Liam and Gigi.
Evans:
Becoming a good (kind, thoughtful, compassionate) person.
Elkins:
Death is only the end if you assume the story is about you.
Evans:
Open yourself to the possibility of positive change.
10
What is your most treasured possession?
Elkins:
*"The head of a dead cat."
*(Because no one can name its price).
Evans:
A scrapbook my mother made for me, which I discovered after she passed away.
11
If you could travel anywhere in the world where would you like to go?
Elkins:
Japan (again), Fiji, and The Grand Canyon
12
I can't live without ________.
Elkins:
I'm not sure what I can live without? I suppose it'll come to me just at that very final moment.
Evans:
My work as a teacher, choreographer, and performer.
Elkins:
My belief in the stories I tell myself.
Evans:
How can I make my corner of the world a better place?
14
_____________ is overrated.
15
My greatest influence(s) is/are______.
Elkins:
All vernacular/social dance, Agnes Varda, James Brown, Trisha Brown, George Carlin, Jack Kirby, John Berger, Richard Pryor, Billy Wilder, Soul Train, and The Nicholas Brothers
Evans:
Open-hearted, open-minded and passionate students.
16
If I could switch careers I would be a _______.
Elkins:
Bricklayer with a sense of humor.
Evans:
Interior designer.
17
I would like to learn to ____________.
Elkins:
stay present sometime this afternoon.
Evans:
become a fluent Spanish speaker.
18
One of the jobs/projects I most enjoyed was _______ because______.
Elkins:
anything I make in dialogue with others.
Evans:
Collaborating with Bill Evans, the jazz pianist, on two difference programs in 1978 and 1979, because his ability to hear and respond spontaneously seemed supernatural. Dancing to his live music elevated me to a level of vibrancy I had not previously experienced.
19
One of my favorite artists (dead or alive) dance or otherwise is ________
Elkins:
(see influences).
20
I am looking forward to ________
Elkins:
the next work I make.
Evans:
returning to New Mexico, for my final chapter. The mix of cultures there and the quality of light, feed my soul.
The Dance Enthusiast's A to Z Celebrates our 10th Anniversary by Highlighting People Who Power The Dance World.
Stay Tuned for More Installments!
BE A PART OF OUR  TENTH ANNIVERSARY CELEBRATION!!
HERE'S HOW:
Have a Suggestion for our A TO Z List of People Who Power the Dance World? Contact info@dance-enthusiast.com
This Season We are Talking to Artists about Activating Space. Activate Your Space in the Dance World by Sharing Your Insight on Performance.  Submit an #AudienceReview
Send us a POSTCARD to info@dance-enthusiast.com and let us know what you are up to.
List Your Events With us for FREE.
Support Dance Writing in New York! Place an Ad on The Dance Enthusiast! Take a look at the specs here and contact info@dance-enthusiast.com for further information.
Related Features
More from this Author