The Dance Enthusiast's A to Z: W is for Kat Wildish and Megan Williams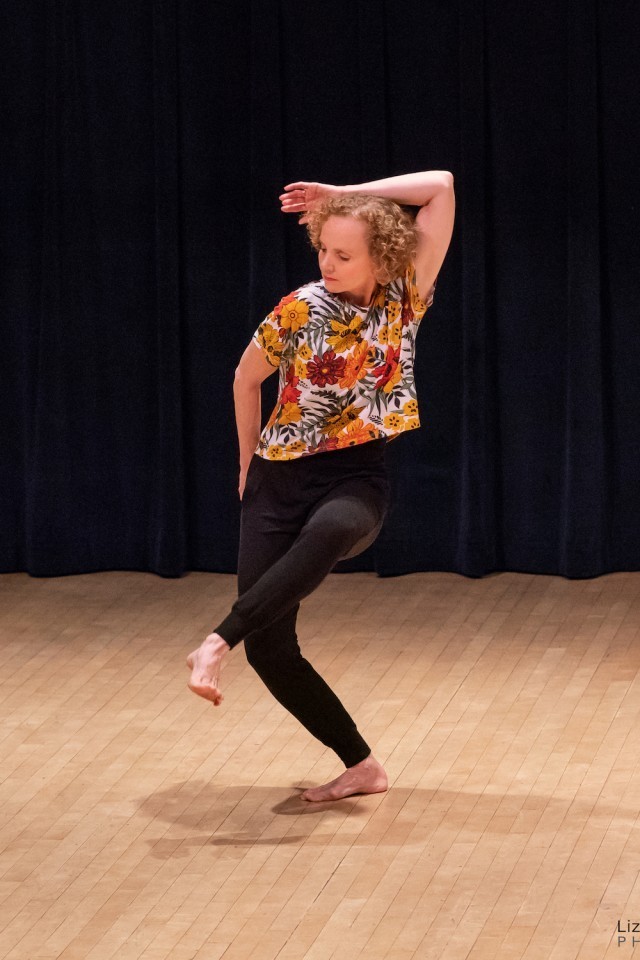 Kat Wildish
Biography
Kat Wildish grew up and began dancing in Tampa, Florida. It wasn't long before she was touring with superstars Rudolf Nureyev, Margot Fonteyn, Cynthia Gregory, and Fernando Bujones. She went on to study at the School of American Ballet, and perform with both New York City Ballet and American Ballet Theatre. She was hand-picked for NYCB by George Balanchine and for ABT by Mikhail Baryshnikov. Kat brings many styles to the studio, from her own extensive studies of Balanchine, Vaganova, Cecchetti, Royal Ballet, and ABT. She helped develop the ABT® National Training Curriculum, and is certified through Level 7 and Pas de Deux (the highest levels). She has graced nearly every major New York studio as faculty, is on faculty in Pace University's renowned Commercial Dance Program, and teaches master classes internationally. Her students have been seen on stage in Aladdin, Chicago, The King and I, Disney's Frozen, King Kong, The Radio City Rockettes, and countless TV and movie productions. Kat also produces several NYC theater showcases each year, with casts up to 250 dancers! To study with Kat is to be the beneficiary of superlative technical training, a lifetime of accumulated ballet lore, and a generous, elegant spirit. She prepares her students not only to dance beautifully, but to live with grace, harmony, and presence. Learn more at www.katwildish.com
Photos by Kyle Froman
Megan Williams
Biography
Megan Williams is an independent dance artist, choreographer, teacher and repetiteur, with a BFA from the Juilliard School, and an MFA from Sarah Lawrence College. Her choreography has been produced by 10 Hairy Legs, DanceNOW NYC at Joe's Pub and Dance Theater Workshop, and by the Rivertown Artist's Workshop, Barnspace, MIXT Co., Purchase College, Marymount Manhattan College, Connecticut College and Interlochen Arts Academy. In addition to performing her own work, she can be seen dancing with choreographer Rebecca Stenn and in Netta Yerushalmy's Paramodernities project. She performed and toured internationally in the 1980's with the companies of Laura Glenn, Ohad Naharin, and Mark Haim, among many others. In 1988, she joined the Mark Morris Dance Group, dancing for 10 years, touring worldwide, teaching, and appearing in several films, including Falling Down Stairs (with YoYo Ma), The Hidden Soul of Harmony, The Hard Nut, and Dido and Aeneas. Ms. Williams continues her affiliation with Morris as a guest performer, creating the role of Lady Capulet in Morris' 2009 Romeo and Juliet: On Motifs of Shakespeare and dancing Bijoux at the 2014 Bessie Awards, guest rehearsal director, and guest faculty at the Mark Morris Dance Center. She has staged Morris' work on the Purchase Dance Company, Vassar Repertory Company, Fieldston Dance Company, the Boston Ballet, and the Pittsburgh Ballet Theater and on students at the Juilliard School, George Mason University, Les Etes de la Danse (Paris), and Interlochen Arts Academy, and Cal State Long Beach among others. Ms. Williams has been Morris' assistant in a variety of settings including ballet, Broadway and television. From 2000-2013 she served on the modern dance faculty of the Conservatory of Dance at Purchase College, State University of New York. She was featured in Dance Teacher Magazine in 2010 and 2014. She teaches Dance for Parkinson's Disease in Rye, NY, and is on the renowned Dance for PD flagship teaching team. She teaches an ongoing Professional Level Ballet class at the Gibney Dance Center in New York City and is currently on the faculty of Marymount Manhattan College teaching Anatomy for Dancers. She has served on the board of directors of the Martha Hill Dance Fund since 2011 and is proud to have a producing credit on the documentary film Martha Hill: Making Dance Matter.  
Williams founded Megan Williams Dance Projects in the summer of 2016. MWDP was a DANCE NOW Commissioned Artist in 2018 , premiering Williams' first full evening work, One Woman Show, to great acclaim at Joe's Pub at the Public in NYC. In September 2018, MWDP performed a work-in-progress(studies for the Beglarian project) at the 92nd St Y Fridays at Noon series in a shared bill with Molissa Fenley and Claire Porter. MWDP will be performing an encore of One Woman Show. In January 2019 at Joe's Pub and will take it on the road in April 2019. MWDP will be part of the Dance Off the Grid series at the Emelin Theater in Mamaroneck, NY in May 2019.
Head shot by Amber Star Merkens
Dance shot by Liz Schneider-Cohen
1
My earliest memory of dancing : _______________
Wildish:
My dad played the French horn and the piano professionally. As a baby, in my crib, I could hear the music of dad practicing near. In particular, the flowers section of Nutcracker moves me still to this day, thinking of dad.
Williams:
I am four years old in my earliest memory of dancing, and I know that chiffon scarves were involved. I was in a creative movement/baby ballet class in Los Angeles with a teacher whose wonderful name was Miss Barbara Arms. I learned the positions of the feet (so hard!), and did a birthday cake dance.
2
What was the light bulb moment when you realized you were going to be a dancer?
Wildish:
My 2nd grade class at Manhattan Elementary School (teacher Miss Katherine Goodson) took a trip to Curtis Hixon Hall in Tampa, Fl to see The Little Match Girl, a ballet presented by the Frank Rey dance studio!

The production was so moving and memorable that I knew right then and there this has to be my world! The lead role was performed by little Jinkey Barker, a most beautiful dancer. Later in my career, I was introduced to her by her great shared friend, Mary Francis Granell.  Jinkey and I have become great friends. Her dancing and portrayal of the story inspired my entire career!
Williams:
I studied ballet for a few years with a Russian woman named Anna Cheselka in the San Fernando Valley, but quit at about 9 or 10 years old. We just didn't move enough! I was always eager to be on stage; singing, acting, reciting poetry. I took my first real modern dance class when I was in 7th grade from Karen Goodman who had danced wth Bella Lewitzky. She was beautiful and serious in ways I'd never seen. I did a lot of jazz and musical theater in high school in Toronto. It all started to come naturally, while also being an immense challenge. A good combination.
I began watching concert dance in earnest. I had pictures of stars of the National Ballet of Canada on my bedroom wall. A real moment was when I was 16 and saw Margie Gillis dancing to Tom Waits' "Waltzing Matilda," and I cried for the first time in the theater.
Wildish:
Eureka moments when dancers discover something about themselves, their lives, or their dancing because of some teaching tips I've imparted.
Williams:
Surrounding myself with people of all ages. Moving everyday. A good night's sleep. 
4
A perfect day includes____________
Wildish:
Every day that we can dance!

Starting the day with a healthy breakfast my husband makes for me!  Includes:
• A cup of hot water to warm the digestive tract
• small amount diluted aloe Vera juice
• a healthy herbal life blended shake with a banana (first introduced to me in Italy, by my great friend, and dancing colleague from La Scala Ballet – his name is Matteo Corbetta)
• and a hot cup of French pressed coffee with vanilla almond milk.

I do a small little routine of morning wake-up stretches, shower, and head off to teach several classes each day and meet all the different humans with the same passion!  It's always a little added bonus to sneak in a ballet barre/stretch/yoga class or two for myself.  My husband laughs because one of my "perfect days" on vacation recently . . . I spent the whole day at the yoga studio near the beach in Fort Lauderdale.
Williams:
A perfect day could include one or a few or none of these things: yoga,  time outside walking/hiking/swimming/sitting/paddling, productive studio hours,  delicious food, ballet class, quality time with my husband, quality time with my kids, good conversation, no conversation, good television,  no television at all, a phone call with a friend, music, silence. 
5
What event (dance-related or not) has transformed you?
Wildish:
It was when I was at 10 yrs old. I put together and presented my second production.

The first production I created was performed in the Altland family living room down the street – for the second one, I needed to do some tweaking.

I arranged with the Bel-Mar Presbyterian church to use their church stage. It was a talent show. And we had celebrity judges – my mom and the lady across the street from my house! We served refreshments at intermission, Kool-Aid and chocolate chip cookies (which brought in additional revenue for our future productions). We had a crown and scepter for the winner – that was Mary Anne Altland (the youngest daughter of the Altland family . . . who you'll recall hosted my first production). I made a guest appearance dancing a solo in a white tutu, with my vast experience!
Williams:
The death of my mother. The births of my sons. 
6
What is/are your favorite dance move(s)?
Wildish:
I've always loved jumps – big and small. Petite allegro is the hardest thing of all, so that makes me desire it even more.

And I love just balancing, in passé or arabesque, then adding a promenade en relevé. I used to spend hours focusing on balance.  Apparently, it's called meditating now!
Williams:
I have too many to list!
7
The most expressive part of the body is _________
Wildish:
my legs!! Yup, great training and I'm thankful even today.
Williams:
the spine. The eyes. 
8
What do you consider your greatest achievement thus far?
Wildish:
Reaching the world-class elite ranks of several of the major ballet companies in the world and dancing/working alongside dance legends and superstars.
Williams:
Cultivating a life in dance that has allowed me to travel the world, and to work with phenomenal people. Going to grad school at age 51. Making my first full evening work at age 55: One Woman Show as a DanceNOW Commissioned Artist in 2018.
9
What is your life's motto?
Williams:
Love, in some form, is almost always the answer, and communication is the key. 
10
What is your most treasured possession?
Wildish:
My health, my drive.
11
What is your favorite post-performance meal?
Wildish:
Fettuccine Bolognese with fresh baby peas on top.
Williams:
A really good burger. 
12
If you could travel anywhere in the world where would you like to go?
Wildish:
To be with my friends in Italy.
Williams:
Too many . . . where I've never been: Morocco? Greece? Japan? 
Where I will go again and again in a heart beat: Paris!
Wildish:
the seeming lack of kindness and common sense amongst people.
Williams:
the government. 
14
_____________ is overrated.
15
My greatest influence(s) is/are______.
Wildish:
Professor Dick Andros. He had his first stint in performing arts before he was called to serve in the US Army. There, he served in General Douglas MacArthur's Headquarters Company, GHQ. And worked in special service, at Club Ichiban, the largest enlisted men's club in the Pacific Theatre. In the evenings, he would teach ballroom dance classes. He began his world class ballet training after the service. His mentoring and pedigree comforts me each day. Spending time by his side, and in his intricately designed ballet lessons, inspired my entire being. It really established a confidence of character and purpose, for me. Fondly recalling the time spent with him, learning from him in class and receiving his mentoring wisdom inside and outside the studio, soothes my restless dancing soul.
Williams:
I don't have just one. My grandmother, my mother, my brother. I've had many teachers and mentors and models, all of whom have left indelible marks of all different sizes. My students often teach me more than anyone. 
16
If I could switch careers I would be a _______.
17
I would like to learn to ____________.
Wildish:
communicate better with words, rather than only with gestures.
Williams:
play the piano. 
18
One of the jobs/projects I most enjoyed was _______ because______.
Wildish:
One of the jobs/projects I most enjoyed was putting together performance opportunities because I get to to see the dancers grow and morph into most confident humans, which makes a better class of people that I like to be around (and that I imagine all of us desire to be around).
Williams:
Mark Morris' L'Allegro, Il Penseroso ed Il Moderato. I was in the original cast in Brussels in 1988, and it became one of my favorite works to perform. It toured everywhere — Israel, Scotland, Australia, all over the US. As the years went on, I got more featured roles within the evening-length spectacle. I danced the "Sweet Bird" solo at Lincoln Center. I value having been part of the creation of such an important and loved work in more ways than I can express.
19
One of my favorite artists (dead or alive) dance or otherwise is ________
Wildish:
Margot Fonteyn. She seemed to rise above any and all struggles.
Williams:
So many. More added daily!
20
I am looking forward to ________
Wildish:
Meeting all the dancers, studio directors, and performers, in the USA and Europe as I travel around this year teaching master classes and coaching all levels, ages and passions for ballet, health and longevity.
Williams:
The next big and exciting work that I am already immersed in with Megan Williams Dance Projects is a collaborative evening of live music and dance to the work of esteemed contemporary composer Eve Beglarian, set to premiere in New York in December 2019. I am performing in Netta Yerushalmy's work Paramodernities that premiered at Jacob's Pillow last summer and had it NYC premiere in March 2018 at NYLA.
The Dance Enthusiast's A to Z Celebrates our 10th Anniversary by Highlighting People Who Power The Dance World.
Stay Tuned for More Installments!
Related Features
More from this Author