A Dance Enthusiast's A to Z: C is for Yanira Castro and Oxana Chi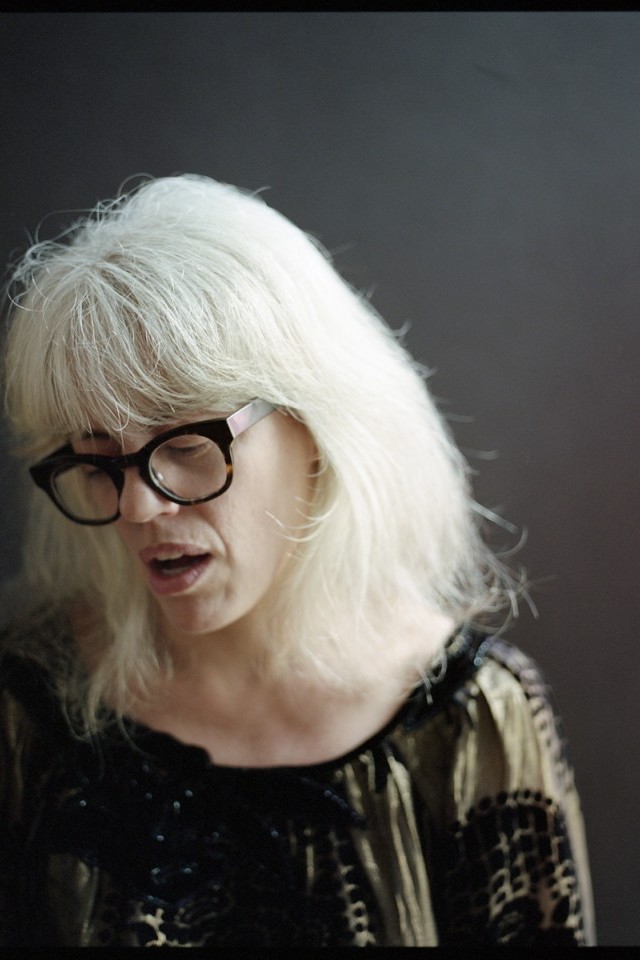 Yanira Castro
Biography
Yanira Castro is a Puerto-Rican born and Brooklyn-based artist. Her interdisciplinary work encompasses text, movement, the creation of audience environments, video and computer programming. In 2009, she formed the collaborative group, a canary torsi, an anagram of her name, to develop hybrid works that focus on the performance event. She has created ten evening-length works, receiving a New York Dance and Performance "Bessie" Award in 2009 for Dark Horse/Black Forest presented by Performance Space 122 in the lobby restroom of The Gershwin Hotel. The archive for a participatory multi-media performance installation, The People to Come (thepeopletocome.org), was featured in The New Museum's exhibit, "Performance Archiving Performance," in 2013. Castro's work has been presented by The Chocolate Factory Theater, Abrons Art Center, Danspace Project, New York Live Arts/Dance Theater Workshop, The Invisible Dog Art Center, ISSUE Project Room, and The Experimental Media and Performing Arts Center (EMPAC), among others, and has toured nationally and internationally. She is a participant of Lower Manhattan Cultural Council's Extended Life program (2015-2017), Gibney Dance Center's Dance-in-Process program (2017), a Returning Choreographic Fellow at Maggie Allesee National Center for Choreography (2014-2013), and a 2012 Vermont Performance Lab Artist. Other residencies include: Dance New Amsterdam AIR (2013, NYC), Artist Ne(s)t (2007, Romania), Sugar Salon (2007, NYC), and Rockefeller Foundation (2006, Bellagio, Italy). She has been recognized with various awards for her work, including from The New England Foundation for the Arts' National Dance Project, The Jerome Foundation, MAP Fund, NYFA's Choreography Fellowship and BUILD, New Music USA, Trust for Mutual Understanding, and USArtists International. Castro received her B.A. in Theater & Dance and Literature from Amherst College. www.acanarytorsi.org. Photo by Maria Baranova.
Oxana Chi
Biography
Oxana CHI is an award-winning choreographer, dancer, filmmaker, curator and writer. An Afro-German artist based in New York since 2015, she is currently in residency at the Abrons Arts Center as a recipient of a 2017-2018 AIRspace Grant for Performing Artists, and at JCAL. As the Founder and Choreographer of Oxana Chi & Ensemble Xinren, she produced 19 feature-length productions including two commissioned works for Humboldt-University, Berlin. She developed her own style: a transcultural fusion blending Western African, Egyptian, South East Asian and European traditional and contemporary techniques. Chi toured at theaters, universities and festivals in France, India, Finland, UK, Indonesia, Germany, Taiwan, Martinique, Turkey, Singapore and Australia. In NYC, she has appeared at NYU Jack Crystal Theater, MR@Judson Church, Dixon Place, CUNY, BAAD!, La MaMa, LAVA Dance, WOW Café Theatre, University Settlement, Triskelion Arts, and CPR. Chi has received several international awards and grants, and was honored with the titles of Filmmaker of Inspiration and Ambassador of Peace at the DOSHIMA 2016 in Jakarta. "A somewhat delicate presence, she is, nevertheless, a woman writ large, claiming concert dance space for a diverse and teeming world, blessing that space." Eva Yaa Asantewaa
www.oxanachi.de. Photo: Kearra Gopee.
1
My earliest memory of dancing : _______________
Castro:
On the back patio in our home in Puerto Rico. I remember the shadow of the wrought iron fence and twirling inside of it. I experienced it as a spectacle.
Chi:
Going to a circus show when I was 5-years-old, and seeing a woman dancing on a tight rope, with an umbrella in her hand, at what seemed like a dizzying height.
2
How did you know that you had to be involved in dance? Was there a specific moment, dance work, or person who motivated and inspired you?
Castro:
I question my involvement in dance almost daily so I don't know about knowing. What happened for me was that I saw a series of performances as a student at Amherst College: Sankai Juku's "Egg Stands Out of Curiosity - Unetsu" and Bill T Jones' "Last Supper at Uncle Tom's Cabin/The Promised Land." What I got from these two performances was possibility/freedom. A dance could be a conversation with a preacher at a long table. The act of rising and falling repeatedly was enough to bring tears. Dance seemed like a place without borders and I loved this about it. It gave me hope that life could be different then it had been until then, which was small.
Chi:
Seeing that funambulist woman made me want to become an artist working with movement. Now I am a dancer-choreographer (without a tight rope).
Chi:
To dance, and especially to perform on stage. Also, good food, yoga, Tai chi, travels, my relationship to my partner Dr. Layla Zami.
4
A perfect day includes____________
Castro:
A great conversation.
Chi:
Sun, cooking a big healthy breakfast, listening to my favorite music, taking a nice long walk to rehearsal . . . and it's even more perfect with a performance and personal talks with a diverse, lovely audience, afterwards.
5
Have you ever had a dance/performance disaster onstage or off? If so, what was it?
Castro:
Can there truly be a disaster? Someone getting hurt would be a disaster. Thankfully, no.
Chi:
Only once, when the tech person who was an intern, forgot the light cue, leaving me standing in the dark for what felt like ten minutes. Many of my sponsors were in the audience that day . . . yet luckily they adored my performance!
6
What is/are your favorite dance move(s)?
Castro:
I don't work from that place of making moves, but I personally have a weakness for the forced arch lunge.
Chi:
Jumps. All kinds of jumps.
7
The most expressive part of the body is _________
Castro:
I can make an argument for any part of the body.
Chi:
My face and my hands.
8
What do you consider your greatest achievement thus far?
Castro:
Being in conversation with artists over [the] years. Some of them ten, twenty years. That kind of commitment to one another and the work is sometimes all we have.
Chi:
To enter history. My dance art is included in university programs for instance at Humboldt-University Berlin and can be found in institutional archives such as Tanzarchiv Köln (Cologne Dance Archive). I am discussed in European academia, as well as in several books by established publishers such as transcript and Hentrich&Hentrich, and at international conferences. It makes me proud to know that there is ongoing research about my work, now also beyond Europe. Yep :)
Chi:
Positive thinking, awareness, and transforming negative energies in positive energies through creativity.
10
What is your most treasured possession?
Castro:
My book collection.
Chi:
The inherited body memory from two 'dance-cultivated' cultures: Eastern Nigeria and Eastern Europe. From writer Ben Okri to dancer Maya Plisetskaya, both areas are much acclaimed for their traditions and innovation in storytelling, dance, music, performing arts, painting, and sculpture.
11
If you could travel anywhere in the world where would you like to go?
Castro:
At this moment, Neptune. I hear it rains diamonds.
Chi:
I had the luck to travel to forty countries already on all continents. I wait for a voice that will tell me where to go next.
12
I can't live without ________.
Castro:
Making something.
14
_____________ is overrated.
Castro:
 Positive thinking
Chi:
Graduating from university
15
My greatest influence(s) is/are______.
Castro:
The artists in my life and my kid. He sees through things. Cuts right to it.
Chi:
Classical Javanese dance and gamelan music, which I encountered and learned in Solo (Surakarta) in the nineties, and the slow time feeling of Kathakali in South India – where a performance can go over six or seven hours. The slowness of both forms (which I had missed in the Western dance worlds) gave me the confidence to know that I can take all the time I want to create and dance, and to create my own 'timespace' on stage.
16
If I could switch careers I would be a _______.
Chi:
I wouldn't switch careers.
17
I would like to learn to ____________.
Castro:
Construct a wild garden (yes, these are at odds).
Chi:
Be better at speaking and writing Chinese.
18
One of the jobs/projects I most enjoyed was _______ because______.
Castro:
One of the projects I most enjoyed was Wilderness, because I began to tear performance apart for myself.
Chi:
Choreographing the 60 minutes piece Through Gardens, because I had a long-term residency and funding in Berlin. This helped me to work deep with a cast of musicians-composers, and to do archival research about the main character, the Chinese-Jewish-Russian dancer Tatjana Barbakoff.
19
One of my favorite artists (dead or alive) dance or otherwise is ________
Castro:
(Today) is Frida. Talk about persistence.
Chi:
My friend, the painter Domenico Zindato, singer Lizz Wright, and my soul sister, poet May Ayim.
20
I am looking forward to ________
Castro:
Never being asked to categorize myself. This will likely never come true but working towards this is freedom.
The Dance Enthusiast's A to Z Celebrates our 10th Anniversary by Highlighting People Who Power The Dance World.
Stay Tuned for More Installments!
BE A PART OF OUR  TENTH ANNIVERSARY CELEBRATION!!
HERE'S HOW:
Have a Suggestion for our  A TO Z List of People Who Power the Dance World? Contact info@dance-enthusiast.com
This Season We are Talking to Artists about Activating Space. Activate Your Space in the Dance World by Sharing Your Insight on Performance.  Submit an #AudienceReview
Send us a POSTCARD to info@dance-enthusiast.com and let us know what you are up to.
List Your Events With us for FREE.
Support Dance Writing in New York! Place an Ad on The Dance Enthusiast! Take a look at the specs here and contact info@dance-enthusiast.com for further information.
Related Features
More from this Author