A New Website, "Why Enthusiasm"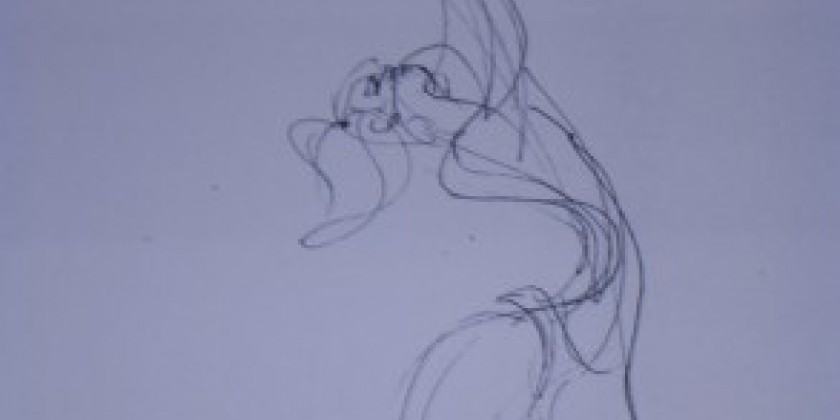 Notes on Dancerly Goings On-by Christine Jowers

 1993 Line Drawing of Christine Jowers
by Madeleine Meehan
**SPECIAL DANCE ENTHUSIAST' READERS OFFER **:
IF YOU ARE INTERESTED IN SEEING DAVID PARSON'S SEASON AT THE JOYCE (JAN.25-FEB 6) YOU CAN GET A 50% DISCOUNT ON YOUR TICKET PURCHASE FROM THE JOYCE BOX OFFICE BY MENTIONING THE CODE WORD BLOG- that's right-BLOG ( this offer applies to all performances except for Friday and Saturday  Evenings).  About the show..
____________________________________________________________________________
The Dance Enthusiast was born out of a desire to help fellow artists. I know from being the artistic director of my own company as well as the artist and producer, that the dance life ,especially for smaller companies, is very draining. Besides, our passion and talent, and the  funds which we "always" need to keep going, it is the people interested in what we are doing, the ones who show up and participate, that give us the energy to go on. I want to, with this site, be an energy source  for the people I so admire.  While the energy and physicality that make dance vibrant  cannot be fully felt on the web, certainly the words of artists and the stories of the incredible people  who dance or love dance can.  I am interested in the  lives of the people who make  dance happen. I have been forever changed by seeing dancers at work: their dreams, their eccentricities, their discipline,  and their humanity captivate and inspire.  I want to share THAT with audiences.

Friends ask, "Christine, what are you so enthusiastic about?" Honestly, I am saddened when I see a great dance concert and discover that it is not being written or talked about anywhere. I don't like the snarky review. The endless struggle for new and established artists to find space to rehearse and perform and the expense of practicing makes me wonder how our art form will be able to thrive. I am not happy that the word DANCE will not be a part of the Dance Theater Workshop/Bill T. Jones/Arnie Zane merger.  Someone has to stick up for the word DANCE-for the simplicity of the body moving and changing the space and the celebration of that miracle. "Dance Theater Workshop" sounded so process oriented instead of product driven. The body at work , in process, happening --that is the  core of our art form. I hate hearing the word "branding" when talking about dance. ( Sometimes I laugh imagining Martha Graham or Jose Limon or Merce Cunningham speaking in marketing jargonese) The dance competition shows on TV popularize "dance"  but they don't reveal its depth. Dance gets lost in a mire of "made for quick consumption" showy competition. Nothing depresses me more than being involved in a conversation about European dance versus American or talking about New York dying or being dead as a center for dance. I am not interested in the macro world of dance and where the center of it is and who the the newest savior artist is who will be able to sell tickets and make our art form popular  again.  I am interested in the micro world of dance, the individual stories of people who create no matter where they are. The people making dance happen no matter what. They are why I am  enthusiastic. To choose enthusiasm is not the way of a pollyana, it is the way of a hopeful warrior - a believer in human possiblity and artistic expression.
---

Featured Enthusiast... Stuart Hodes on Why he goes to see live dance, Ellis Wood, Tap Dancing, and Martha Graham.


Stuart Hodes, a favorite Dance Enthusiast contributing writer, piloted bombers in WWII, and wrote for an unofficial army newspaper. He was Martha Graham's partner, danced in a dozen Broadway musicals, taught on four continents, made some 100 dances, and had a young-audience troupe, The Ballet Team. He and his wife, Elizabeth, toured in their "Dancing on Air with Fred Astaire." His book about choreography, "A Map of Making Dances," (Ardsley House, 1996) is available from him, and his webzine, www.ChorusGypsy.com, tells true theater stories. He is completing a novel, "Chorus Gypsy," drawn from the NYC dance world, 1948-1960.
---
The Dance Enthusiast Enthusiast shares opinions, observations, and calls to action from our editors and special guests in BAREFOOTNOTES. For more BAREFOOTNOTES click here.
Interested in writing a guest editorial? For consideration, contact info@dance-enthusiast.com.
---
The Dance Enthusiast - News, Reviews, Interviews and an Open Invitation for YOU to join the Dance Conversation.