Barefootnotes into The Summer...Alexandra Beller Reveals A Bit of Magic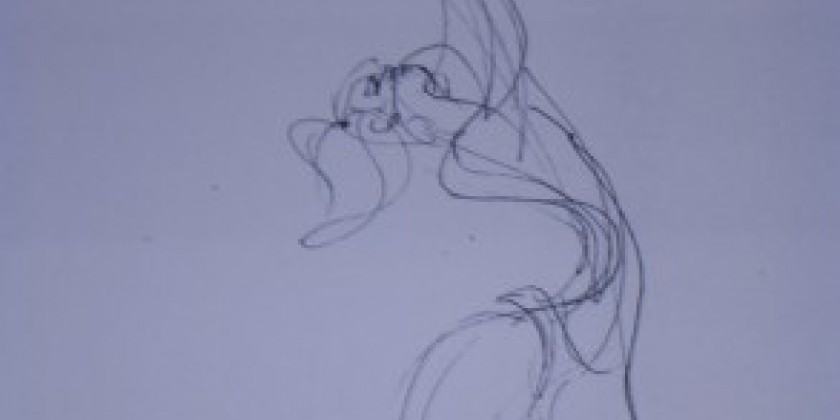 Dance Enthusiastic Minutes Behind The Scenes Video. Summer 2011.
Barefootnotes Into The Summer....
some thoughts and video ( NYC rehearsal and Alexandra Beller/Dances) from Christine Jowers
---
July 12, 2011
I am excited to be off to Chicago tomorrow for
The Dance USA 2011Conference entitled "DESIGN IT, DANCE IT, BE THE ARCHITECT OF YOUR FUTURE
."  I have been invited by Dance USA to cover the event and plan to blog, tweet, fb and make use my collection of Flip Cams to record the goings on. There will be seminars and panels about mentoring, artistry, engagement, and technology all through the conference as well as performances, classes and tours. I am looking forward to bringing you with me as I take it all in. Do you have any questions that you would like answered on any of the topics being presented? Let me know by asking your question on the
DancEnthusiast
wall on facebook, sending me a message on
dancEnthusiast
via twitter, or emailing me info@dance-enthusiast.com with the subject header Dance USA 2011.  I will do my best to get your questions answered.
Before I pack my bags (or perhaps to procrastinate a bit), I want to share a brief video compilation of the rehearsals in New York City that I have been privileged to attend so far this year. (
Warning
: At five minutes, this is one of my longest videos, but it goes by quickly.)
---
New York City in Rehearsal With The Dance Enthusiast
---
I also want to share yet another short video dedicated to
Alexandra Beller/Dances
. The reason I love this one in particular is because it is shot mostly in the rehearsal studio mirror where you see not only the dancers performing, but also, the rest of the creative team watching intently. If you look carefully you can even see me filming the segment with my flip cam: (I'm standing in a black dress with gold designs on its front.)  
A Minute of Magic In the Mirror with Dancers and the People Who Watch Them
I started creating Dance Enthusiastic Minutes "officially" this spring as a result of being invited to attend and cover so many rehearsals. I wanted to provide time- challenged web audiences with immediate, descriptive, interesting and most importantly, "short" tastes of dance.  It is amazing the delicious dance that can be captured in a minute. You really can get a sense of the choreographer and artists. You can really begin to experience the process of creating work. You really can be introduced to a new world.  It is also thrilling to see artists in their studios where the air is vibrant with experimentation, risk, and desire to communicate. Afterwards you can't help but feeling more "alive" and "refreshed" than when you entered. If you would like to see our collection of  dance minutes thus far check out 
Dance In The City Channel on Vimeo.
---
The Dance Enthusiast Enthusiast shares opinions, observations, and calls to action from our editors and special guests in BAREFOOTNOTES. For more BAREFOOTNOTES click here.
Interested in writing a guest editorial? For consideration, contact info@dance-enthusiast.com.
---
The Dance Enthusiast - News, Reviews, Interviews and an Open Invitation for YOU to join the Dance Conversation.