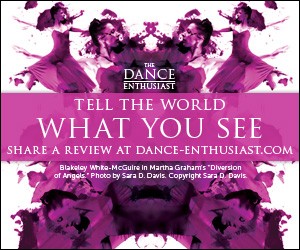 Related Features
Behind The Scenes with Parsons Dance as they prepare for their season at The Joyce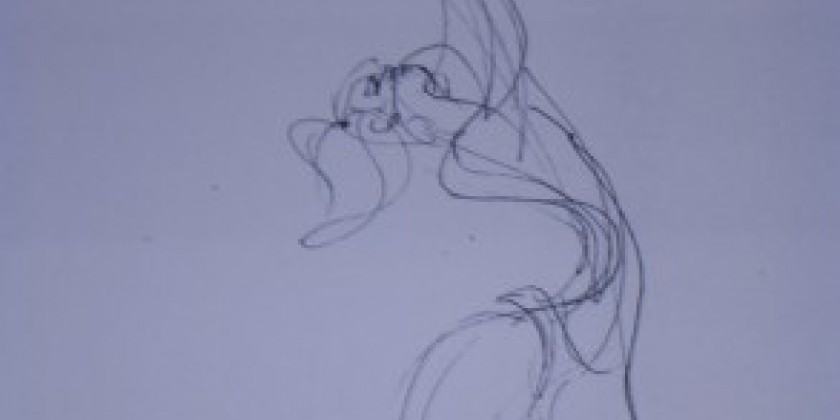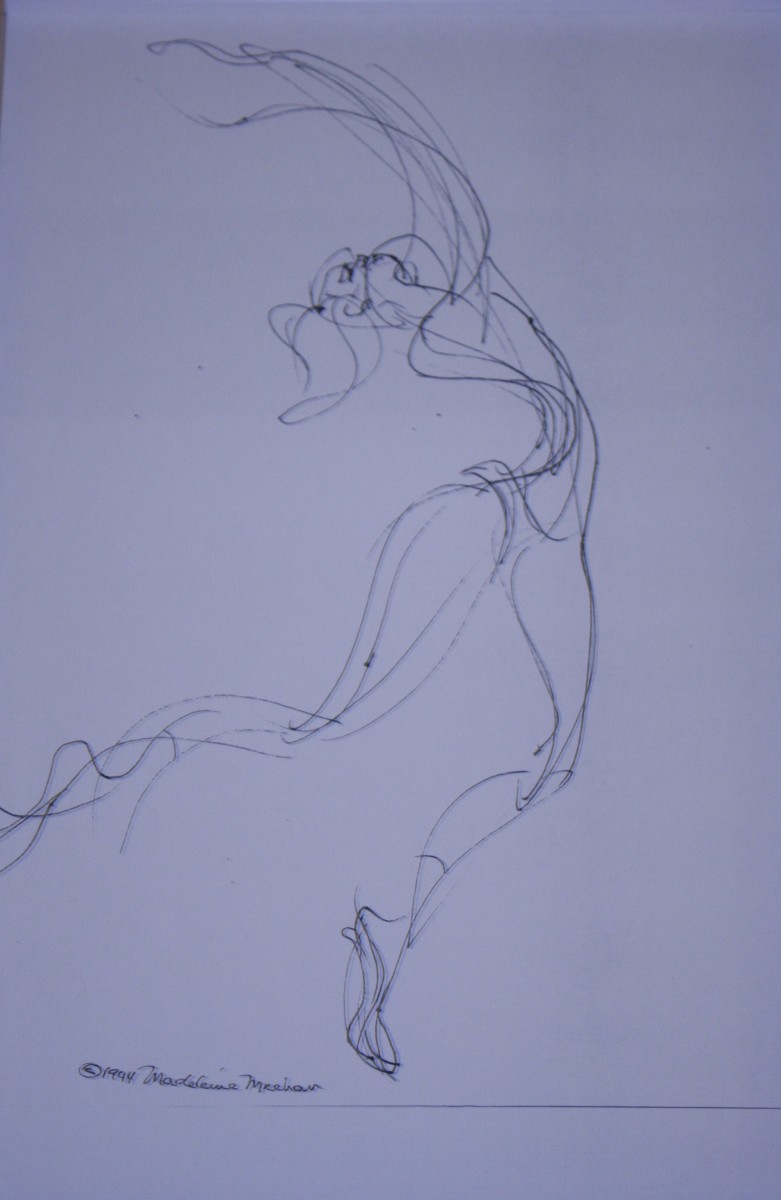 Line Drawing of Christine Jowers circa 1993
by Madeleine Meehan
Christine Jowers goes Behind the Scenes with Parsons Dance

I am very excited about The Dance On Camera Festival happening January 25 - February 1, 2011, particularly because a documentary about Doris Humphrey, one of the least talked about Mothers of Modern Dance, will be presented.

I had a chance to speak with the extraordinary woman who directed this film, a Mother of Modern Dance herself, Ina Hahn. Read my article and catch the preview of her documentary  here. Then GO see the film and learn about a choreographic genius.

There is also a Billy Cowie Retrospective at the Baryshnikov Arts Center. (BAC) is a new partner to the Dance On Camera Festival this year. For more on Billy Cowie at BAC click here. Also quite cool is Dance On Cameras partnership with The Big Screen Project. The BSP "A Real Space Where People, Media, and Culture Connect" is an innovative venue for video, film, live and interactive content that sets a new standard for the urban, cinematic experience. Its 30 x 16.5 ft. HD Format LED screen is on a wall outside in a 10,000 sq. ft. public plaza adjacent to a new 54-story multi-use building on Sixth Avenue between 29th and 30th Street in New York City. For more information about the BSP with Dance On Camera click here.

Here is a video of The Dance Enthusiast's Barefootnotes with Parsons Dance. It was wonderful that Abby Silva Gavezzoli could share some of her time after rehearsal to chat. Thank you, Abby.
*DONT FORGET: READERS OF THE DANCE ENTHUSIAST CAN GET 50% OFF TICKETS FOR ALL SHOWS EXCEPT FRIDAY AND SATURDAY EVENINGS BY MENTIONING THE CODE WORD BLOG the Joyce Theater Box Office.*




In other news, I was happy to be in attendance at Parsons Dance Open Rehearsal at City Center on Wednesday. The company is preparing for their season at The Joyce Theater, they just got back from Israel and are planning a tour to Korea and many other places. One of David Parson's Premieres Run To You is choreographed to the music of Steely Dan. (Wow. I can't remember the last time I listened to Steely Dan) I felt like I was back in college again. Thank you, David. It is a rollicking fun piece; high energy and at times, quiet and reflective; appealing to everyone; just makes you want to move. I am also very interested in the new piece Portinari inspired by the painter and mural activist Candido Portinari whose murals "War" and "Peace" were created for the United Nations General Assembly Building.
 
---
The Dance Enthusiast Enthusiast shares opinions, observations, and calls to action from our editors and special guests in BAREFOOTNOTES. For more BAREFOOTNOTES click here.
Interested in writing a guest editorial? For consideration, contact info@dance-enthusiast.com.
---
The Dance Enthusiast - News, Reviews, Interviews and an Open Invitation for YOU to join the Dance Conversation.