Janet Panetta, Ballet Master Teacher, Speaks on Real Estate Costs and How They Affect the Artistry of Professional Dance in NYC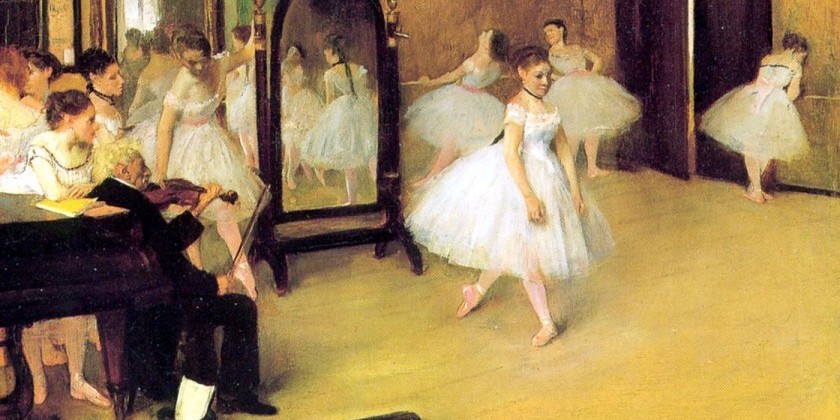 We Need to Rethink Funding Spaces for Professional Dance Class
OPINION: GUEST EDITORIAL: JANET PANETTA
The high dance studio rental prices are a crisis in New York.
We know nothing else has risen like the price of real estate here -- certainly not the dancers salaries, the price of a professional dance class, nor the accompanist's or the teacher's salary.       
As an independent professional dance teacher for the last forty years I can attest to the impossibility for anyone to enter into this profession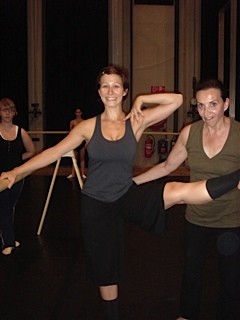 Janet Panetta Teaching in Brazil
today. Although this is a problem personal to me it is definitely not a problem only to me. 
Unless you come with external funding the prices of starting, or maintaining a class are unsustainable.  If it is impossible for me, a highly respected teacher with an international teaching career, it is impossible for anyone. The numbers just do not work. In order to make a salary that most people would not consider a living wage, the price that would have to be charged per class is not feasible.
For that reason, I am suggesting it is time to look at this entire economy differently. Funders, dance centers who receive funding, and producers must help to investigate possibilities of funding for the professional dance class. This part of the art form needs to be funded in the same way as rehearsal space is funded.  Studios need to understand that the days of professional classes making a profit for the instructor or for the studio that houses the class, are over.  These are not profit making situations and shouldn't be charged rent as such.
When your instrument is your body, daily practice is essential. Professional dance class is a specialized artistic work-space in which participants study a particular physical discipline with a teacher who has a broad scope of knowledge about both the art form and the approach they are using. Teachers who work with professional dancers are responsible for providing a formal context in which artists can learn a physical approach that supports their professional artistic practice and observe other practitioners learning methods. In the long, complex process of questioning, refining and developing both their artistic practice and learning methods, professional dancers need an experienced practitioner who can give them concrete, personalized feedback and advise them professionally.
This isn't on a par with hobby movement classes and cannot be compared to them. Neither should professional class be confused with, for example, a format in which choreographers refine and experiment with material they may use in a process, or teach workshops in order to determine who they would like to hire. It is also not a context in which inexperienced teachers develop their skills by teaching their peers.  Professional training is an ongoing artistic practice. It is a necessity for performers because of the highly subjective physical and identity-based materials they deal with on a daily basis.  Funding the studio rental for professional class is a way to keep the dance class price down and the integrity of the art form up.    
One of the things that always made New York dancers special was their desire to continue investigating, continue learning and honing their skills.  New York was the place with the most open classes to choose from.  Dance artists from all over the world came to study here. I know because that is how I started getting invitations to give master classes in France, Belgium, Austria, Sweden, Germany, etc.  What a shock for dancers arriving in the big apple, the cultural capital of the country, to find so few choices on a professional level.  
And make no mistake whatever your opinion on conceptual versus movement work may be, it all requires craft.  As the training lessens the art lessens. We need sustainable, high-quality contexts for artists to continue to engage physically with the art form on a daily basis.
Janet Panetta
From a young age, Janet Panetta studied ballet with Margaret Craske, Antony Tudor and Alfredo Corvino at the Metropolitan Opera Ballet School. At 14, she became Margaret Craske's teaching assistant, which served as on-the-job training for her lifelong career in dance education.
Janet joined American Ballet Theatre in 1968, and later began her foray into modern dance.
In the 1980s, she began working internationally, and in 1984 the French government asked Janet to be the only ballet teacher at their newly created school for contemporary dancers. Her class consisted of twenty students, all of whom went on to professional careers, including the renowned choreographer Jerome Bel.
Janet currently works with P.A.R.T.S. (Brussels) and with Pina Bausch Tanztheater Wupperthal. In addition, she teaches at Impulstanz in Vienna each summer. From 1973-2010 she maintained her own New York Studio, where she served as artistic director of International Dance Dialogues, a program that hosts many European artists workshops and lectures, and which she continues to direct.
---
If you have a deeply felt opinion or letter you would like to share with The Dance Enthusiast audience, please contact