Time to Save Dance New Amsterdam Once and For All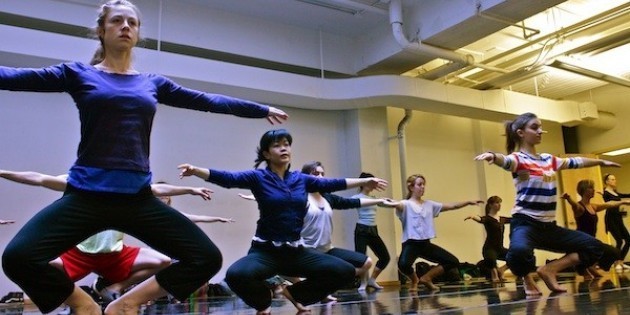 Guest Editorial
Time to Save Dance New Amsterdam Once and For All
September 19th, 2012
---
By Paul Nagle, Founder, Cultural Strategies Initiative

Paul Nagle

A revered downtown arts institution is fighting for its life. Its struggles reveal some fatal flaws in arts philanthropy today. Dance New Amsterdam (DNA) is led by the visionary Catherine Peila, has robust programming and a solid client base, served more than 35,000 unique visitors in its facility last year - many taking multiple classes per week. DNA has streamlined its operations, professionalized its business and created innovative new strategies to meet its challenges. It has an impressive team of pro-bono business executives helping it formulate a turnaround plan. Yet, it is being shunned by funders.


The formula that built the arts sector was a balanced subsidy equation. We, as arts presenters and facilitators, created the subsidy on the front end with inexpensive rehearsal and performance spaces and cheap tickets. Foundations and government balanced the equation by providing the subsidy on the back end through grants. The prices we charged, never matched the value of the services we were delivering. Arts funding was about access and quality. Now it is about proving investment impact. In the quest to formulate performance metrics of their own, foundations have become risk averse to the point of debilitation; placed an undue emphasis on return on investment; become too targeted in their program guidelines, instrumentalizing the arts to their own programmatic purposes; and consolidated their giving around a small elite group of well-heeled organizations, effectively closing giving to newcomers. Most importantly, they dismiss long histories of service and are much too willing to "pull the plug" on struggling organizations whose problems could be resolved withconsolidated emergency or tactical intervention assistance.
Simonson Technique Class at Dance New Amsterdam; Photo by Erica Latta
Innovation occurs at the edge of the unknown, where risk is greatest. Unfortunately, this is the precise corner of the arts ecosystem that is being abandoned by funders. Here in the trenches, we see what the sector needs. Foundations should make more grants of smaller sizes that are unrestricted. They should have several levels of giving from sure bet to high risk, giving at all levels. If an organization is struggling financially but still delivering robust programs to a large clientele, they should be given special consideration, especially if they have a plan for improved business practices as solvency is achieved. All funders and politicians should "own up" and confront the real estate situation. Strategies to keep small organizations in their homes when the rents around them escalate should be a major priority. Funders and politicians should pool their intellectual and financial resources to address the debt burden problem that plagues so many organizations that undertook capital projects, especially those who did so shortly before the recession. Grants should recur on 3 or 5-year cycles to provide operating stability. Finally, foundations should have at least two giving cycles per year.

And so we call upon New York City's philanthropic sector to acknowledge and honor the critical ongoing importance of DNA and its unique role in NYC's dance sector. Take whatever extraordinary measures must be deployed to set this revered institution back to baseline health and functionality and to track the processes of rehabilitation, in order to better understand the critical challenges facing small to mid-sized organizations struggling to provide services in a completely inhospitable real estate market. Longevity and community support must have greater ranking in funders' decisions – no amount of cultural Darwinism can replace the rapport and net impact of 30 years of ongoing service to the community. Darwinism relegates all activity to performance metrics that ignore the value of arts access for all and disrespects the critical role of low-cost talent incubators in favor of sure-bet programming. Arts philanthropists have an amazing opportunity. By rallying to save DNA, and by tracking and reporting the process, we can place a standard in the ground, reclaim our dedication to risk-taking, unpack the seemingly irreversible demise of the small to mid-sized sector and create a better template for moving forward. If we let this revered institution go down, the entire arts ecosystem suffers. DNA is the canary in the cage - the tip of the iceberg.
---
The Dance Enthusiast's DAY IN THE LIFE covers the stories behind dance/performance and creates conversation. For more behind-the-scenes stories from NYC and beyond, click here.
---
The Dance Enthusiast - News, Reviews, Interviews and an Open Invitation for YOU to join the Dance Conversation.