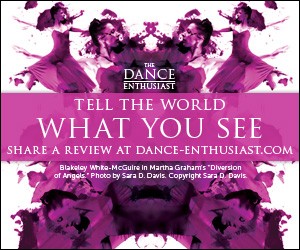 Related Features
From the Manhattan Chamber of Commerce: The US Chamber of Commerce Foundation will start offering Small Business Grants of $5,000 Today
Also: Updates About PPP (Paycheck Protection Program) and The Chambers Weekly Webinar
TODAY: US Chamber of Commerce starts offering grants
The US Chamber of Commerce Foundation will start offering small business grants of $5,000 today at 3:00 pm EST. 

To qualify, a business must:
Employ between 3 and 20 people
Be located in an economically vulnerable community ( in Manhattan Harlem, Washington Heights, Lower East Side qualify)
                       Note from the US Chamber of Commerce
The business must be located in an economically vulnerable community. This is defined as the bottom 80% of the most economically distressed zip codes in the United States, as ranked by the Distressed Communities Index. Before starting the application, you will be asked for the zip code where you are registered by the IRS as doing business, which will confirm your eligibility.
Have been harmed financially by the COVID-19 pandemic
The application is short.
It will take about 10 minutes to complete.
All you will need is your business's W-9 form.
Grants will be awarded on a weekly basis, but you only need to apply one time to be eligible for funding.
---
Latest guidance from The Help Desk at The Manhattan Chamber of Commerce
 
The Help Desk is getting lots of questions about recent changes to the federal emergency financial aid programs. Funding for the Paycheck Protection Program (PPP) dried up last week; and because of overwhelming demand, the Economic Injury Disaster Loans (EIDL) being issued by the US Small Business Administration are much smaller than originally planned.

HOWEVER, Congress is currently negotiating a solution and will likely invest additional funds into both programs this week.
As such, we highly recommend that you continue to go through the process of applying for these programs if you think they would be helpful. 

The Help Desk will connect you with experts to determine if/which program if right for your business. Just email helpdesk@manhattancc.org or call (212) 473-7875.

The Chamber is currently working with several other business organizations to push for improvements to these programs.
---
Tomorrow, APRIL 21,  at 2:00 pm the Chamber will host its weekly webinar that provides the latest news to help small businesses during the Covid-19 crisis. We will answer your most pressing questions.

Our featured speaker will be Ellen Williams-Harrington, Policy Director for the US House Committee on Small Business, which is chaired by Congresswoman Nydia Velazquez (NY-07).