News From Dance/USA: Save The Dates: April 23, MAY 6th, June 17th -19th for Free Arts Bootcamps, Managing Stress from Home, and Dance/USA's 2020 Virtual Conference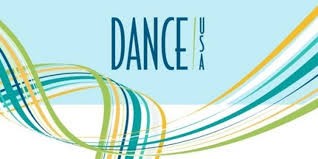 Sharing Resources from National Partners Capacity Interactive, LYRASIS, and Performing Arts Readiness
In this unprecedented time, Dance/USA recognizes the vital importance of sharing expert resources with the field. 
As we design our own programming for this year's Virtual Conference, Dance/USA is pleased to raise the profile of select national partners that are providing the dance community with rich, relevant, and trusted content. 
This Spring, Dance/USA will present a series of three online events, offering a vibrant arch to the learning and information sharing you will experience with the Dance/USA Virtual Conference in June. 
---
1. Thursday, April 23 from 1:00pm-5:00pm EDT.
Capacity Interactive's free Boot Camp for the Arts Livestream 
---
2. Wednesday, May 6 at 2:00pm ET.
Managing Stress from Home
Free Webinar from LYRASIS & Performing Arts Readiness
This workshop is designed to impart basic tools, tips, and aids to participants to help them navigate current mandates to shelter in place or stay home.
Participants will learn tactics and best practices for communicating with others when stress is high across the board.
The speaker will cover creating new routines, managing child and elder care, keeping work/life balance in harmony, and maintaining productivity and positivity for those new to working from home.
The session will allow for participants to share their thought processes in a safer space, free of judgement. 
Speaker: Joy Stephens, Business Development Manager and Career Development Specialist, New Heights Academic & Leadership Consultant
---

3. The Dance/USA 2020 Virtual Conference, June 17-19.
---