DANCE NEWS: Meet the 8 Dance Recipients of the Prestigious United States Artists Fellowship!
United States Artists (USA) is pleased to announce its 2022 USA Fellows. This year, sixty-three artists across ten creative disciplines will receive unrestricted $50,000 cash awards. The award honors their creative accomplishments and supports their ongoing artistic and professional development. The 2022 USA Fellows class is the largest in the organization's sixteen-year history. USA Fellowships are awarded to artists at all stages of their careers and from all areas of the country through a rigorous nomination and panel selection process. Fellowships are given in the following disciplines: Architecture & Design, Craft, Dance, Film, Media, Music, Theater & Performance, Traditional Arts, Visual Art, and Writing.
The eight 2022 USA Dance Fellows are:
Jenn Freeman | Po'Chop
Netta Yerushalmy
Pramila Vasudevan
Viveca Vázquez
luciana achugar
Wondertwins
Rosy Simas
T. Ayo Alston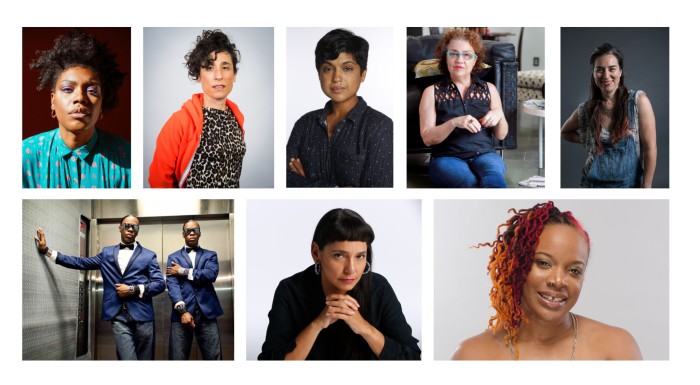 Top: Jenn Freeman | Po'Chop, Netta Yerushalmy, Pramila Vasudevan, Viveca Vázquez, luciana achugar
Bottom: Wondertwins, Rosy Simas, T. Ayo Alston
As members of the fellowship's largest cohort in its history, these honorees will receive unrestricted $50,000 cash awards. They follow in the footsteps of past Dance Fellows such as David Dorfman, Donna Uchizono, Anna Halprin, Liz Lerman, Keith Hennessy, and Shen Wei, among others. 
The full group of 2022 USA Fellows spans many geographies (23 states and Puerto Rico) and career stages, but all of the artists offer a boldness of vision. Social practice, education, and pedagogy are particularly important to this year's group, appearing across almost every discipline, which, in addition to Dance, include the following: Architecture & Design, Craft, Film, Media, Music, Theater & Performance, Traditional Arts, Visual Art, and Writing.
The USA Fellowship is the organization's flagship program and is central to its mission of believing in artists and their essential role in our society. Other past recipients include Dawoud Bey, Nick Cave, Mel Chin, Coco Fusco, Theaster Gates, Mary Heilmann, Juliana Huxtable, Glenn Ligon, Terence Nance, Lorraine O'Grady, Catherine Opie, Ebony G. Patterson, Howardena Pindell, Martha Rosler, Jacolby Satterwhite, Mickalene Thomas, Kara Walker, and Stanley Whitney. A full list can be found here.
The composition of this year's class marks a growing commitment to elevating marginalized voices and further articulates USA's commitment to celebrating artists' essential role in communities. For example, the full 2022 cohort boasts the largest number of Native and Indigenous artists (20% of the awardee class) and disabled individuals (17% of the group) in the program's history. 
Since 2006, the USA Fellowship has provided direct support to artists across the country. With this unrestricted award, fellows decide for themselves how to best use the $50,000. It can be used to create new work, pay rent, reduce debt, get healthcare, support families, and more; USA also offers recipients an optional year of financial planning services. To make its work possible, United States Artists actively fundraises each year and is supported by a broad range of philanthropic foundations, companies, and individuals committed to cultivating contemporary culture across the country. 
With the USA Fellowship, these eight artists will continue to strengthen and enrich their communities and the world of dance: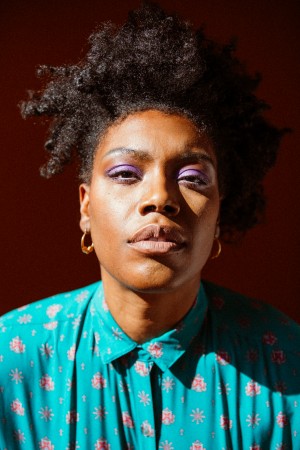 Jenn Freeman | Po'Chop; photo by Anjali Pinto.
Jenn Freeman | Po'Chop | Chicago, IL
Multidisciplinary Artist and Burlesque Performer
Jenn Freeman, also known as Po'Chop, is a Chicago-based multidisciplinary artist and burlesque performer. Freeman uses elements of dance, storytelling, and striptease to expel antiqued notions of blackness, queer identity, spirituality, rage, and healing. They have shared work at the Brooklyn Museum, Steppenwolf Theatre, and the Lyric Opera of Chicago and have been featured in performances including Jamila Woods' Legacy! Legacy! Unfolded (2019) and season two of Netflix's Easy (2017). Freeman has received a Foundation for Contemporary Arts grant (2021), an Illinois Arts Council Agency Artist Fellowship (2021), a dance residency from Rebuild Foundation (2020), an Urban Bush Women Choreographic Center Initiative Fellowship (2020), and a Chicago DanceMakers Forum Lab Artist grant (2018). 
Netta Yerushalmy; photo by Branda and courtesy of the NYU Photo Bureau.
Netta Yerushalmy | New York, NY
Dancer and Choreographer
Netta Yerushalmy is a choreographer and performer based in Manhattan's Lower East Side. Yerushalmy's father is from Iran, and her mother is American, the daughter of Jewish immigrants from Hungary. She grew up in Israel and moved alone to New York City at age nineteen, after a stint in the Israeli army. This jagged background has informed her dance making, which insists on simultaneities and generative friction. She has been awarded a range of fellowships, grants, and awards for her work, including a Guggenheim Fellowship, Princeton Arts Fellowship, Toulmin Fellowship for Women Leaders in Dance at the Center for Ballet and the Arts at New York University, New York City Center Choreography Fellowship, and Jerome Robbins Bogliasco Fellowship.
Pramila Vasudevan; photo by Tim Rummelhoff
Pramila Vasudevan | St. Paul, MN
Choreographer & Transdisciplinary Artist
Pramila Vasudevan is a choreographer and interdisciplinary artist. She has a combined 30+ years of experience in Bharatanatyam and contemporary Indian dance, plus a B.F.A. in Interactive Media and a B.A. in Political Science, all which inform her interdisciplinary voice and socially conscious performance practice. Pramila is the founding Artistic Director of Aniccha Arts, an experimental arts group producing site-specific performances that examine agency, voice, and group dynamics within community histories, institutions, and systems. Pramila is a 2017 Guggenheim Fellow and a 2016 McKnight Fellow for choreography.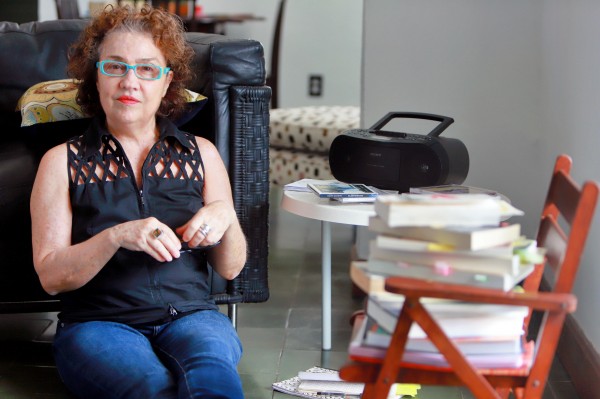 Viveca Vásquez; photo by Abey Charrón.
Viveca Vázquez | San Juan, Puerto Rico
Experimental Choreographer
Viveca Vázquez (b. 1950) is a pioneer of experimental dance and performance in Puerto Rico and a founding member of Pisotón (est. 1979). Vázquez is also a founder of Taller de Otra Cosa (Something Else Workshop), now headed by Teresa Hernández, which has established particular forms of making and producing contemporary dance concerts and events. She has received commissions from Dance Theater Workshop, PS122, Danspace, and MoMA PS1, as well as grants from the National Endowment for the Arts and the Institute of Puerto Rican Culture. In 2013, the Puerto Rico Museum of Contemporary Art held a retrospective of her thirty-year career as a dancer, choreographer, and performer, accompanied by a bilingual catalogue with critical texts. This marked the first time the museum acknowledged dance as a contemporary art and celebrated movement and a movement artist.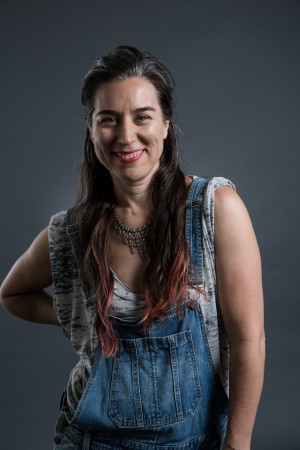 luciana achugar; photo by Scott Shaw.
luciana achugar | Brooklyn, NY
Dancer and Choreographer
luciana achugar (b. 1970) is a latinx immigrant from Uruguay who grew up mostly in Venezuela in political exile and developed her voice as a choreographer between New York and Montevideo, Uruguay. achugar makes work from the rage of being a Latin American living in the belly of the Empire in a postcolonial world.  Her work has been shown in most contemporary dance venues in New York City and elsewhere across the United States, including the Walker Art Center in Minneapolis and the Fusebox Festival in Austin; it has also been featured at festivals in Europe, Mexico, Cuba, and Uruguay. achugar is a two-time Bessie Award recipient, has received project grants from Creative Capital and the Foundation for Contemporary Arts, won a Herb Alpert Award in the Arts for dance, and was a 2013 Guggenheim fellow.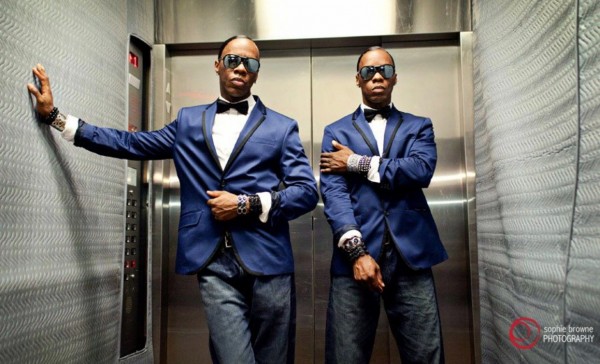 Wondertwins; photo by Sophie Browne.
Dance Performance Artists 
Billy and Bobby McClain are identical twins who grew up in Boston, Massachusetts in the 70s. Over the years The Wondertwins have created a distinctive style all their own, with the technical facility of hip hop, the sophistication of the glory days of the Cotton Club, the flash of Rat Pack era Las Vegas, and elements of vaudeville, robot, tap, and mime. They have had many notable accomplishments including Bobby Brown's "Don't Be Cruel" US/UK tour and Apollonia's  (Purple Rain) UK tour. They have also been the opening act for EPMD, Public Enemy, and Queen Latifah.
Rosy Simas; photo by Tim Rummelhoff. courtesy of McKnight Fellowships For Choreographers.
Rosy Simas | Mni Sota Makoce, MN
Transdisciplinary and Dance Artist
Rosy Simas, an enrolled member of the Seneca Nation, Heron clan, is a transdisciplinary and dance artist who creates work for stage and installation. Simas' work weaves themes of personal and collective identity with family, sovereignty, equality, and healing. Her dance works include Weave, Skin(s) and We Wait in the Darkness, and her installations have been exhibited at the Seneca-Iroquois National Museum, All My Relations Arts, SOO Visual Arts Center, and the Weisman Art Museum. She has received numerous fellowships for dance and choreography, including from the Native Arts and Cultures Foundation (NACF; 2013), the John Simon Guggenheim Foundation (2015), the McKnight Foundation (2016), Dance/USA (2019), and the Doris Duke Charitable Foundation (2022). Simon has also received a 2017 Joyce Award, a 2021 NACF SHIFT award, and multiple awards from the NEFA National Dance Project, the MAP Fund, and the National Performance Network.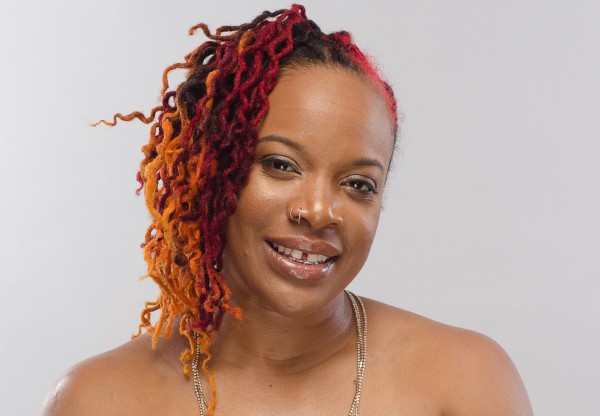 T. Ayo Alston; photo by SundjataImhepi.
Theatrical Choreographer
T. Ayo Alston is a performing arts professional trained in traditional West African and Afro-Brazilian dance styles. They are a skilled d'jembe, dundun, and kalimba musician, exhibiting a unique DounDance style. Alston served as dance captain for ten years at Muntu Dance Theatre of Chicago, maturing artistically under Amaniyea Payne, while also studying and performing independently with master teachers in West Africa, Brazil, and around the United States. A recipient of a 2018 3Arts Award, Alston takes pride in their twenty-plus years of queered, Afro-diasporic work that centers dance, youth mentorship, para-ability educational programs, and other supportive community engagement initiatives. 
---
The Dance Enthusiast Shares news from the dance world and creates conversation.
For more Dance News pieces, click here.
If you have important news to share, please send announcements or press release to info@dance-enthusiast.com!
---
The Dance Enthusiast - News, Reviews, Interviews and an Open Invitation for YOU to join the Dance Conversation.