A Partnership Between Dance Giants: Steps on Broadway And ADM21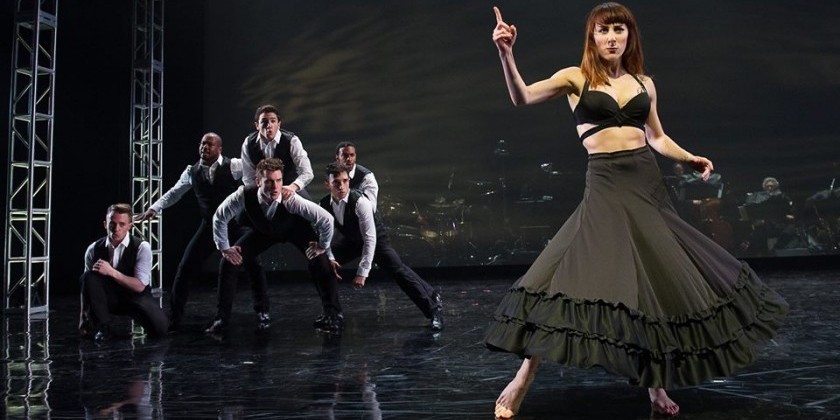 ADM21 To Teach Classes At Steps On Broadway Starting September 12
Steps on Broadway, NYC's legendary professional dance center committed to training and maintaining the integrity of the art form, announces an educational partnership with American Dance Machine for the Twenty-First Century (ADM21). ADM21, the nation's leading organization for musical theater dance preservation, presentation, and education, will take residency at Steps on Broadway beginning September 12, 2016. The partnership adds two one-of-a-kind classes, Ballet for Broadway and ADM21 Repertory, to Steps multidisciplinary offerings. Classes will be open to all intermediate and advanced dancers and will also be part of the curriculum for Steps 2-year Conservatory Program students.
The ADM21 Repertory Class will provide an unparalleled opportunity for dancers to learn iconic Broadway, film and television dance numbers, and technique from a rotating faculty of current performers, dance captains, and luminaries who serve as a direct source to musical theater repertory. The class kicks off September 12 with Donna McKechnie, who will teach choreography by Michael Bennett from Company, where she originated the role of "Kathy" in 1970. The class will consist of a half hour of the original American Dance Machine warm-up, as conceived by Lee Theodore, and an hour of original repertory.
Donna McKechnie.
Ballet for Broadway, a ballet class focused on the needs of a Broadway dancer, with an emphasis on technique and musicality, will be taught by Robert La Fosse. La Fosse, who has created over 100 works for ballet, Broadway, opera and film and brings his experiences as a former Principal dancer with New York City Ballet and American Ballet Theater, received a Tony nomination for his role in Jerome Robbins' Broadway, 1989.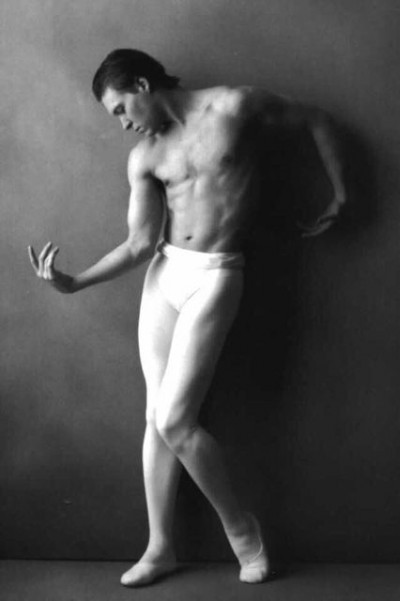 Robert La Fosse. Photo: Annie Leibovitz.

 
"This partnership honors ADM21's mission to establish a training facility in order to inspire and enrich musical theater dance students," explains Founder and Producing Artistic Director Nikki Feirt Atkins. "By offering dance instruction that unites the work of musical theater's founding choreographers and teachers with current styles and trends, we are able to offer the 21st Century student an opportunity to study their craft and develop as a unique artist."
 
"There is a common bond between the two organization's mission with respect to legacy and the preservation of dance history and education. We are very excited to expose and enlighten our dancers to the American musical theater legacy utilizing ADM's incredible expertise and excellence," adds Diane Grumet, Co-Artistic/Managing Director, Steps on Broadway. "The partnership further cements Steps on Broadway's reputation as a leading educator in theater dance and adds a dynamic curriculum and mentorship element to the 2-year Steps Conservatory that offers a theater dance track for dancers ages 17-24."
Photo © Steps on Broadway.
Steps offers more than 300 classes a week, taught by a world-renowned faculty, in all levels of ballet, jazz, modern, contemporary, tap, theater dance, hip-hop, world dance, and body conditioning. The internationally recognized school is heralded for training that honors the integrity of each individual dance form.

 
CLASS SCHEDULE AND INFORMATION
ADM21 Repertory -  Monday and Wednesday afternoon from 1:00-2:30 p.m.
Ballet for Broadway - Wednesday from 11:30-1:00 p.m.
*All classes are open to intermediate and advanced dancers and cost $20 each. Class packages are available.
 
For the full class schedule, visit https://www.stepsnyc.com/classes/schedule/
 
CLASS LOCATION
All classes will take place at Steps on Broadway, located at 2121 Broadway between 74th and 75th Streets and is accessible by the 1,2,3, C, and B trains to 72nd Street.