Announcing 2016 Grand Marshals for the 10th Annual Dance Parade & Festival on May 21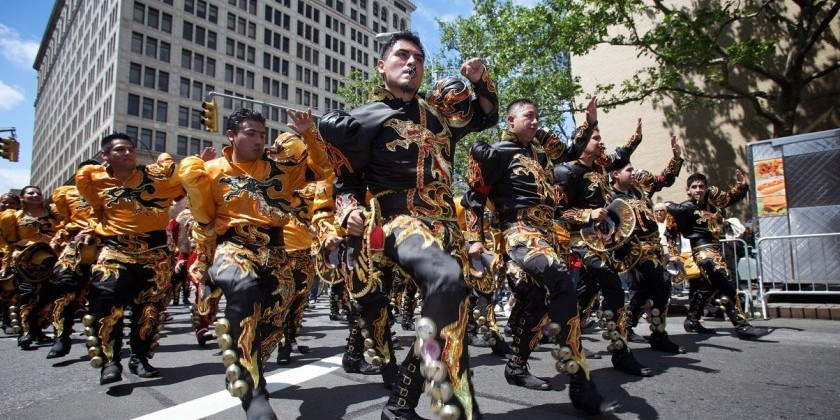 Garth Fagan, KS 360 aka "Kwikstep" and B-Girl Rokafella Serve the Honor
Dance Parade New York is pleased to announce that contemporary dance choreographer Garth Fagan, KS 360 aka "Kwikstep" street dance veteran and global DJ, and B-Girl Rokafella, pioneer female hip-hop and break dancer, are headlining as Grand Marshals at the 10th Annual Dance Parade and Festival.  The three dance legends will participate in a ribbon cutting ceremony at 12:45pm on Saturday May 21, 2016, releasing 10,000 dancers down Broadway to launch the parade and festival.  The Parade's Ambassadors of Dance are Leanne Cope and Garen Scribner of Broadway's "An American in Paris" (Mr. Scribner replaces Robert Fairchild in the show).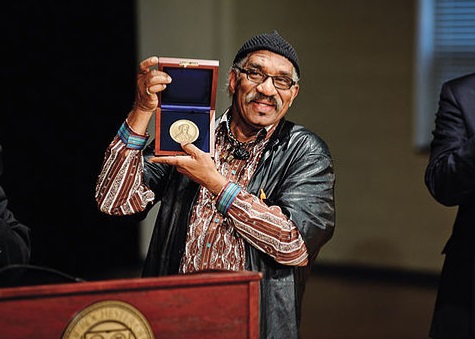 December 12, 2012: Garth Fagan was selected as an Irreplaceable Dance Treasures by the Dance Heritage Coalition.
By selecting Grand Marshals, parade organizers honor the achievements of living and working dance legends. Garth Fagan's staggering 55 year career includes the two year celebration of the 45th anniversary of Garth Fagan Dance and the Tony & Olivier Award winning choreography for The Lion King. Organizers also celebrate the longevity and on-going appeal of street dancers and the creative partnership of Kwikstep and Rokafella, embodying the eloquent inventiveness of urban youth.   Rokafella's pioneering B-Girl work, and the couple's efforts as educators helped redefine, and reframe what had originally been seen as a male-only art form.  "The honorees were selected and celebrated this year for their originality and game-changing contributions to the art of dance, and perseverance throughout their formidable careers," said DJ McDonald, Dance Parade curatorial committee chair.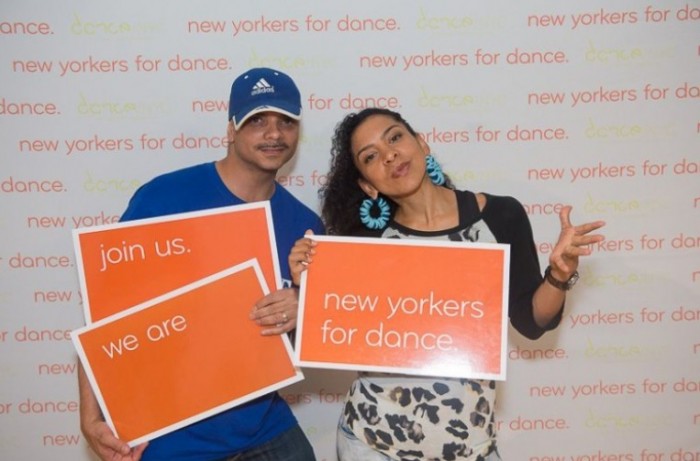 Kwikstep AKA DJ KS 360 and Rockafella participating in Dance/NYC's New Yorkers for Dance campaign.
The Grand Marshals will lead as many as 10,000 dancers marching and dancing down Broadway from West 21st Street to a Grandstand at the corner of 8th Street and University Place where performances take place. Turning east, the parade continues along Saint Marks Place and ends at Tompkins Square Park.  Inside the park, DanceFest comes alive from 3 to 7pm highlighting the artistic excellence and cultural diversity found in the Dance Parade. Festival goers are invited to view the richness of its cultural forms on five stages, participate in social dancing and take dance lessons.  On the Main Performance Stage the Grand Marshals will receive awards in recognition of their career contributions presented by New York City elected officials, and members of the Dance Parade board of directors.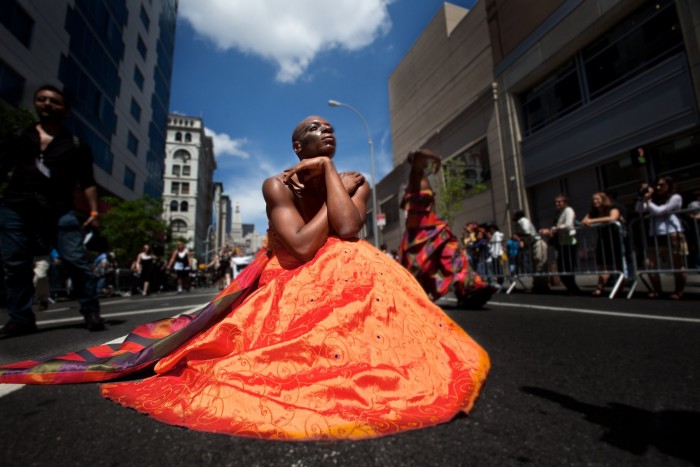 Photo by Charlie Evans.
In the world of concert dance Fagan choreographs primarily for Garth Fagan Dance. Mudan 175/39, was named by The New York Times as the third of the top six dance-watching moments of 2009.  Fagan has also produced commissions for a number of leading companies, including Footprints Dressed in Red for the Dance Theatre of Harlem; Scene Seen for the debut of the Jamison Project; Jukebox for the Alvin Ailey American Dance Theater; Never No Lament for the Jose Limon Company; and Ellington Elation, for the New York City Ballet in honor of Duke Ellington's centenary and New York City Ballet's 50th anniversary. Fagan was selected as an "Irreplaceable Dance Treasure" by The Dance Heritage Coalition.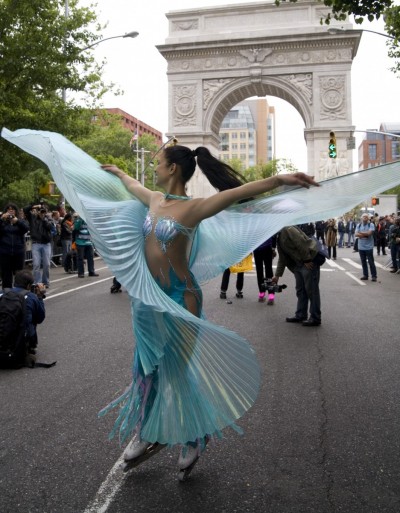 Pictured: Marni the Mermaid at Dance Parade.
Internationally renowned street dance icons Kwikstep aka DJ KS 360 and Rokafella co-founded Full Circle Productions Inc a non-profit Hip Hop dance company in order to preserve classic Hip Hop Dance forms and embrace the ongoing evolution of the urban expression. The duo began by producing short theatrical pieces that grew to include all elements of Hip-hop onstage and offering workshops about the original aesthetic of the dance and its roots. Performances at The New Victory Theater, Kennedy Center and Harlem Stage are among the list of venues their all inclusive Hip-hop theater shows have been presented. Together they have mentored NYC youth to aspire to careers in Hip hop and dance related ventures by offering ongoing open Breaking (Break Dance) sessions in community centers and after school programs. Many in the dance community have implemented their formats. Proving to spark fearless creativity in themselves and others, Full Circle collaborated and produced a film about the Bgirl lifestyle entitled All The Ladies Say and created Behind The Groove - a unique club party / event that features a diverse play list of all dance and music genres catering to the local / international dance students, novices and dance masters.