Appointment of the Isadora Duncan Dance Foundation (IDDF) for The Duncan Dance Academy in China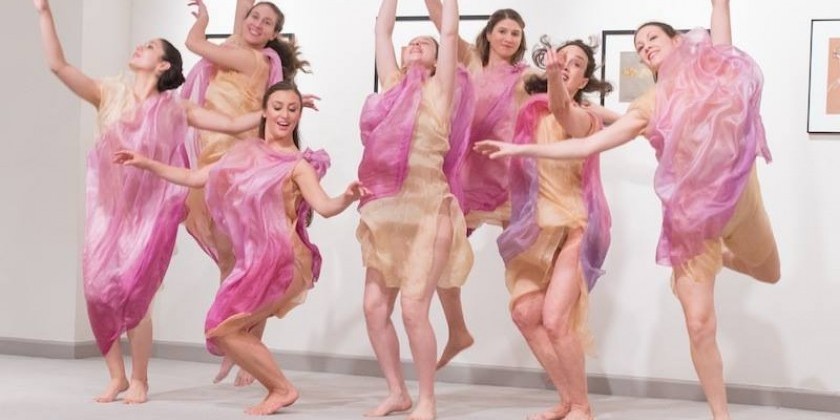 The Dance Academy Establishes New Home Base In Shenzhen, China
Renowned YMM Art Education of China appoints decorated American Artist Lori Belilove as Director to the newly built Duncan Dance Academy and its subsidiaries throughout China, United States, Europe, and Canada.
Belilove will helm the Duncan Dance Academy to include teacher training, curriculum creation for ages 4-18, as well as to usher in the legacy of the American Modern Dance artist, Feminist, Cultural Leader, Isadora Duncan. As part of the inaugural year of the appointment Belilove will bring her company to perform in Shenzhen and tour throughout China in 2016.
The Duncan Dance Academy will reach approximately 1,000 students in Shenzhen. "In this time of "lean in" it is extremely exciting to see the YMM organization launch the legacy of Isadora Duncan – the original feminist and icon. Further, this invitation creates a wonderful opportunity for the future of Duncan Dance to expand globally", says appointed Director Lori Belilove.  
Lori Belilove's appointment as Director to the newly built Duncan Dance Academy.
"We are so honored to have an artist of such notoriety and expertise here in Asia and throughout the global art community to offer her knowledge and experience and share her powerful vision, we look forward to having Lori Belilove & The Isadora Duncan Dance Company grace our museum here in Xi'an with performances, as well and throughout Asia", says Museum notable Ning Luo, Director of Shaanxi Province Art Museum, Vice-Chairman of Shaanxi Province Artist Association and Council Member of National Gallery Professional Committee.
Ms. Belilove, founder and Artistic Director of the Isadora Duncan Dance Foundation and Company has made it her life mission to keep the Duncan Legacy alive. She is recognized around the world for her unprecedented vitality and hailed by the international press and dance community. Lori Belilove's direct lineage and prestigious performing career have earned her an international reputation as the premier interpreter of the dance of Isadora Duncan as the founder, Artistic Director, choreographer and soloist of Isadora Duncan Dance Company & Foundation. "Lori Belilove is…the best, most devoted Duncan dancer in America. When she performs Duncan's dances, you see the glorious sweep through space, the oppositional skips, the swooping torso. You see the emotional range, from breathy joy through seductiveness, to earthbound despair." (Wendy Perron, Dance Magazine, April 2006)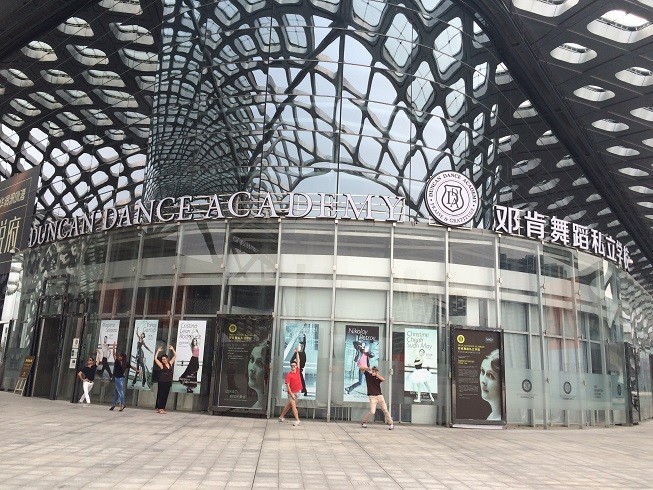 The new Duncan Dance Academy in Shenzhen, China.
YMM Art Education is a renowned art educational organization in China highly valued by education art experts both at home and abroad for their broad vision and pioneering practices, and extensive documentation of student achievement. Their educational centers employ an international team of distinguished teachers. 
Their mission is to provide the highest quality art programming and to stimulate the progress of human civilization through art education.  It is a natural extension of the YMM Vision to embrace both the dance style and progressive art education philosophy of Isadora Duncan, who wrote, "To dance is to live. What I want is a school of life!"
Currently, YMM Art Education has more than a dozen art education centers around the world, including the centers and exchange centers in Beijing, Hong Kong, Shanghai, Shenzhen, Dongguan, Suzhou, Tianjin, Washington D.C., USA, Vancouver, Winnipeg, Toronto, Paris, Berlin and Tokyo. 
YMM Art Education's headquarters and the Duncan Dance Academy are located in OCT (Overseas Chinese Town), Shenzhen, China. The headquarters are composed of the chairman and CEO's offices, and the following departments: advertising, education, business expansion, sales, finance, law, HR, accounting, creativity and design, computer network, and library and food facilities. YMM works in cooperation with art institutions from The United States, Canada, France, Japan, Germany, Italy, Britain, Hong Kong, Taiwan, Macao and many other countries and regions within China. 
Photo by Werner Elmker.
With two locations, The Duncan Dance Academy currently offers a variety of dance styles. Under Belilove, the DDA will offer Duncan dance technique, the philosophy, and repertory, as handed down through generations of Duncan Dancers to 3rd generation Duncan Dancer Lori Belilove. Duncan dance will be the required dance technique with the curriculum built for ages 4-18 years. In the first year Belilove will create the first-ever comprehensive online video curriculum of Isadora Duncan dance technique.