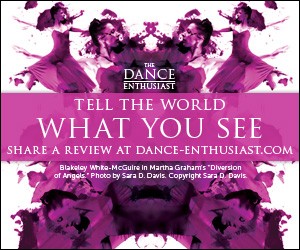 Related Features
Ballet Collective Presents "The Nutcracker at Wethersfield," The Company's First Full-Length Ballet in the US During The Pandemic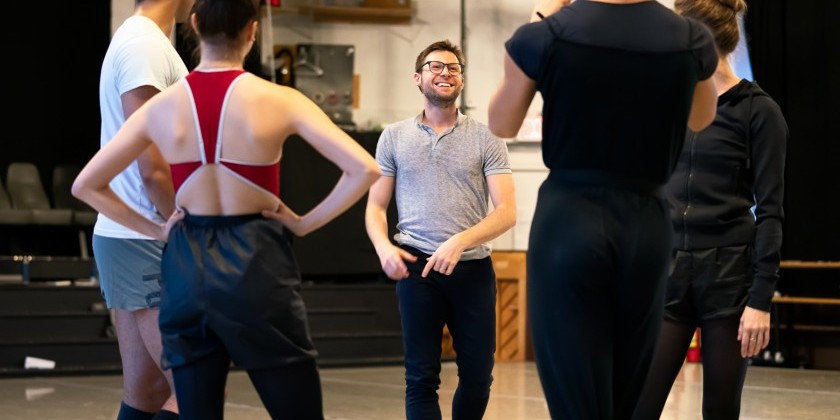 Choreographer and Director Troy Schumacher Creates a New Covid-19 Compliant "Nutcracker"
With every major Nutcracker production in America cancelled due to the pandemic, BalletCollective and the Wethersfield Estate are pleased to announce The Nutcracker at Wethersfield (NutcrackerAtWethersfield.com), choreographed and directed by Troy Schumacher, this holiday season, December 4 - 23, 2020, at the glorious Wethersfield Estate in Amenia, NY (a two hour drive north of Times Square). This watershed production will provide a guided immersive experience in a historical site. It will keep this beloved holiday tradition alive in a re-imagined, safety-compliant way that is unlike any other production of Tchaikovsky's masterpiece. The Nutcracker at Wethersfield is the first full-length ballet to be presented during the pandemic in the United States.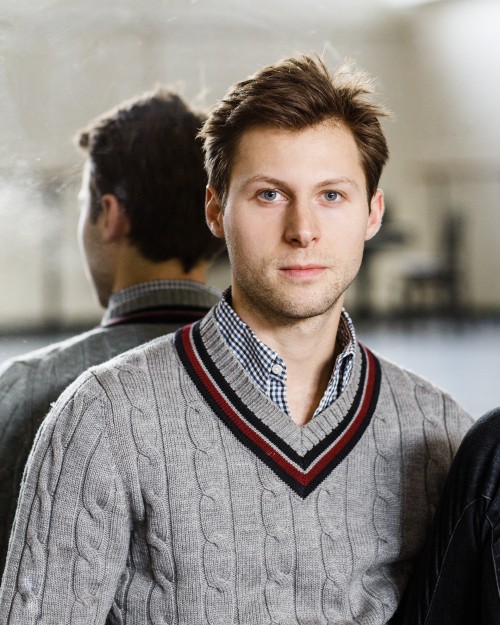 Headshot of Troy Schumacher, choreographer and director of "The Nutcracker at Wethersfield." Photo ©  Studio Ike Edeani

The Nutcracker at Wethersfield will feature a roster of internationally acclaimed dancers, currently furloughed from the New York City Ballet, including: Sara Mearns, Tyler Angle, Ashley Laracey, and Taylor Stanley, among others.  
 
When guests arrive at the Wethersfield Estate they will be immediately immersed in a magical world, as if they were attending the ballet's famous party scene. The event will guide guests through all of the quintessential moments of the ballet, including the battle scene, the snow ballet and the Land of the Sweets, as they traverse the beauty of the historic manor house and the impeccably kept grounds and gardens of Wethersfield.
 
Each event will be completely compliant with New York's Covid-19 regulations, supervised by a team of medical professionals to ensure the safety of guests and artists. All of the dancers will quarantine for four weeks beginning in early November and maintain social distance from all guests. 
 
Guests will be limited to 7-8 socially distanced groups of 2-6 attendees in each group in order to ensure that the house never exceeds 25% capacity, and that no more than 50 people, including dancers, are together in any space at any time. Guests must wear masks throughout the experience. As the event progresses, guests will be taken through a range of indoor, heated outdoor and tented locations.
 
The production will provide a range of experiences, including a Nutcracker Party Scene themed tour through the manor house, an outdoor snow ballet, and a tented land of sweets, featuring creative direction and food design by Elizabeth Mayhew of The Dutchy.
Snowy views in the garden. Photo © Wethersfield

"The moment I entered the house at Wethersfield, I immediately imagined arriving at a holiday party inside the magnificent manor house, magically transported back in time to become a part of The Nutcracker," noted Shumacher. "We are so pleased to create, to continue this holiday tradition, and to express joy again. BalletCollective is currently in discussions with streaming and film distribution partners."
 
The Nutcracker at Wethersfield is being underwritten by members of the Hudson Valley community and national arts lovers, to provide work for more than 50 dancers, designers, crew, and arts workers who have seen their livelihoods and purpose disappear this year. With theaters closed well into 2021, this unique opportunity provides each of these artists a lifeline and a chance to return to their craft.
 
Invitations to attend this production are limited and will be open only to underwriters of The Nutcracker at Wethersfield.  In addition to underwriters and their guests, a limited number of invitations will be provided to families hard hit by the pandemic. Due to current regulations, The Nutcracker at Wethersfield, as of now, will only be available to the public as a streaming event and subsequently as a filmed production. Details to follow.
Featured Dancers
Sara Mearns, Tyler Angle, Ashley Laracey, Taylor Stanley, Mira Nadon, Erica Pereira, Ralph Ippolito, Eliza Blutt, Gabriella Domini, Savannah Durham, Claire von Enck, Emma von Enck, Malorie Lundgren, Mary Thomas MacKinnon, Miriam Miller, Davide Riccardo, Kristen Segin, Mary Elizabeth Sell, Mimi Staker, KJ Takahashi, and Cainan Weber.
  
About Wethersfield
The Wethersfield Estate, an acclaimed historical site situated in beautiful Dutchess County in New York's Hudson Valley, encompasses a neo-Georgian manor house, formal garden, and carriage house museum. The Estate was the home of Chauncey Stillman, grandson of James Stillman, Chairman of the National Bank, now known as CitiBank. The Wethersfield Foundation, which maintains and manages the Estate, focuses on access to the arts, culture and land conservation. The Wethersfield Foundation is pleased to partner with the BalletCollective to make The Nutcracker at Wethersfield possible.
 
About BalletCollective
Founded in 2010 by Troy Schumacher, BalletCollective creates and performs forward-thinking works that reflect the world we live in. BalletCollective commissions emerging, established and acclaimed choreographers, composers, writers and visual artists to collaborate on ballet-based works. BalletCollective exclusively performs commissioned, collaborative work.
 
BalletCollective's process fosters interdisciplinary inspiration and innovation. BalletCollective connects choreographers with composers; together they choose a non-performative artist. The trio exchanges ideas in their work and the season's curatorial concept. The visual artist or writer develops a work of source art for the composer and choreographer to utilize as inspiration for the piece and as a tool to ground the artistic conversation. The source art does not necessarily become part of the final work, but it could not exist without it. With each new collective there are new challenges, experiments, and ultimately new forms of expression that expand the definition of ballet for artists and guests alike.
 
BalletCollective has commissioned and performed more than 15 works with over 50 choreographers, composers, musicians, artists, designers, and dancers, including Karen Russell, James Ramsey, Ken Liu, Julianna Barwick, David Salle, Dafy Hagai, Judd Greenstein, and Cynthia Zarin. BalletCollective has recently presented at Gelsey Kirkland Arts Center, The Joyce Theater, Skirball Center for the Performing Arts, Guggenheim Works & Process, the Fire Island Dance Festival, and the Savannah Music Festival, and made its international debut at the Guggenheim Bilbao in August 2018. 
 
This summer, BalletCollective followed similar stringent health and safety protocols, including a strict dancer quarantine, to successfully create and premiere Natural History, the first newly created and choreographed ballet since the start of the pandemic. 
 
For Donors
For details about underwriting, visit NutcrackerAtWethersfield.com. 
---
The Dance Enthusiast Shares news from the dance world and creates conversation.
For more Dance News pieces, click here.
If you have important news to share, please send announcements or press release to info@dance-enthusiast.com!
---
The Dance Enthusiast - News, Reviews, Interviews and an Open Invitation for YOU to join the Dance Conversation.