Related Features
Contribute
Your support helps us cover dance in New York City and beyond! Donate now.
Dance News: Ballet Hispanico Announces Diálogos / Ta-Nehisi Coates Reveals Festival Albertine Lineup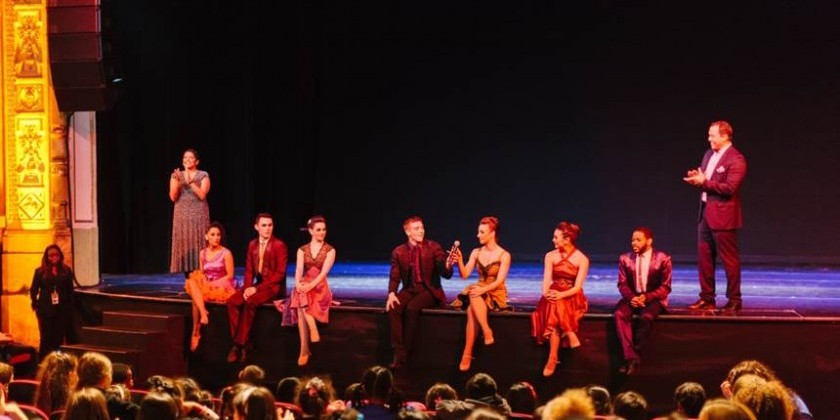 Ideas and Conversations /Culture and Identity
This Thursday Oct 6th 2016, Don't Miss:
Ballet Hispánico, celebrating over 45 years of bringing individuals and communities together to celebrate and explore Latino cultures, announces the continuation of its new conversation series, Diálogos at the Arnhold Center, which explores the connections between the arts, social justice, and Latino culture.
The next installment of the Diálogos series, Flamenco: Finding Voice Through Fusion, will be held at Ballet Hispánico at the Arnhold Center, 167 W. 89th Street, NYC on October 6, 2016 at 6:30pm.  Admission is free and advance reservations are requested at www.ballethispanico.org/dialogos.
Choreographer Annabelle Lopez Ochoa, who has set two flamenco-inspired works on the Ballet Hispánico Company, joins acclaimed flamenco masters Liliana Morales and Nelida Tirado to discuss the impact of this magnetic dance form on their identities.
This panel will unpack the cross-cultural influences that have established flamenco as a form, while exploring how its folkloric roots have been recast in contemporary ways. The event will include an exclusive sneak preview of Lopez Ochoa's new work for Ballet Hispánico, Línea Recta.
---
This November 2-6, 2016, Don't Miss:
Journalist Ta-Nehisi Coates on the cover of New York Magazine promoting the publication of his new book, Between the World and Me.
Ta-Nehisi Coates, National Book Award-winning author of Between the World and Me and curator of the third annual Festival Albertine, has revealed the festival's programming lineup, which brings together a range of American and French artists, thinkers and scholars to discuss a topic of growing relevance in both countries: what our national, social and cultural labels mean today. In the free, five-day literary festival hosted by Albertine Books, the groundbreaking bookshop operated by the French Embassy in New York, the participants will explore the ways in which the politics of race are changing in America and France in a time of both growing extremism and the rise of activist movements like Black Lives Matter; what the rise of the populist right in both countries means for national identity; and what both countries' attitudes toward immigration have done to shape its interaction with the broader world.
All Festival Albertine 2016 events will take place at the Cultural Services of the French Embassy in New York (972 Fifth Avenue). Seating is limited and works on a first-come, first-serve basis. In order to make the events accessible across the U.S. and around the world, the Festival will stream them all live, free of charge, at livestream.com/frenchembassy.

Of Note to Dance and Art Enthusiasts: Live & Upcoming Events at the Cultural Services of the French Embassy
*Blacklisted: From Hollywood to Paris
Featuring Rabah Ameur-Zaïmeche, Claire Diao, and Nina Shaw
Moderated by Kamilah Forbes
Friday, November 4 @ 7:30pm
Hollywood has long been criticized for its lack of inclusion of filmmakers, actors, and professionals from diverse cultures and backgrounds. Initiatives to tackle this issue have emerged following the #OscarsSoWhite polemic. Conversely, one might wonder whether the French film industry, which has a strong tradition of supporting African, Middle-Eastern, Asian and Latino-American cinema, accurately reflects the cultural diversity within its own borders.  Panelists Rabah Ameur-Zaïmeche, Claire Diao and Nina Shaw consider how the complex and diverging histories of each country have impacted their respective film industries.

*Art, Race & Representation
Featuring Denis Darzacq, Kehinde Wiley, Thomas Lax and Nacira Guénif-Souilamas
Moderated by Thelma Golden
Saturday, November 5 @ 7:30 PM
Artists Denis Darzacq and Kehinde Wiley, curator Thomas Lax and sociologist Nacira Guénif-Souilamas explore race and representation in contemporary art through practice and process in a conversation moderated by Thelma Golden, Director and Chief Curator of The Studio Museum in Harlem.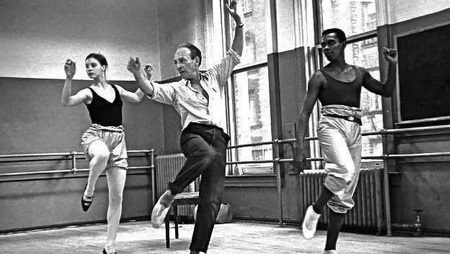 *Race, Equity, and Otherness in Ballet and Society
Virginia Johnson and Benjamin Millepied
Moderated by Jennifer Homans
Sunday, November 6 @ 5:30pm
Co-presented by the Center for Ballet and the Arts, New York University
Made possible by Michele and Timothy Barakett and Cheryl and Blair Effron
Recently, ballet companies have been denounced for uncritically perpetuating traditions at odds with contemporary society and notions of racial diversity, equality, and social justice. In France, Benjamin Millepied is actively trying to push back against racial stereotyping in the ballet; meanwhile, in the United States, the recent rise of Misty Copeland as the first black female principal dancer at American Ballet Theatre has thrust this decades-old debate into the spotlight. However, in both societies, ballet traditions run deep and those who may have the most to gain from reevaluating ballet's traditions and labels—minorities and dancers of color—are some of its staunchest supporters. Virginia Johnson, Benjamin Millepied, and historian Jennifer Homans discuss race, equity, and otherness in ballet, against a larger backdrop of identity politics in American and French society today.
---
The Dance Enthusiast Shares Dance News and Creates Conversation
Read More Dance News in From The Press on The Dance Enthusiast