Dance News: Baryshnikov Arts Center (BAC)'s 2017-18 Cage Cunningham Fellow: Pam Tanowitz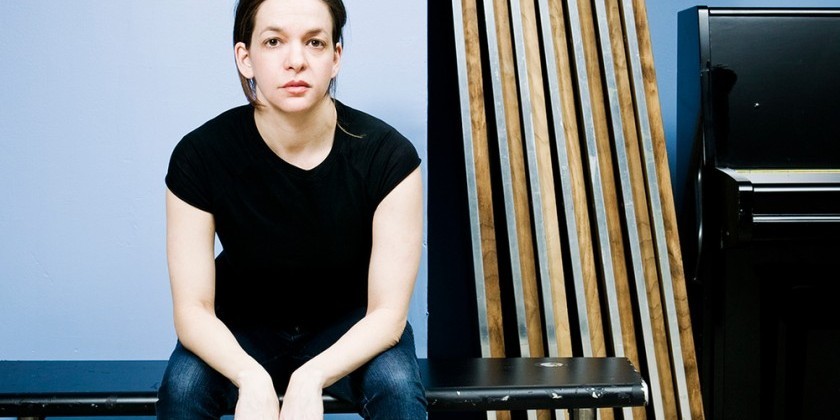 Award to Support Choreographer in the Development of New Interdisciplinary Works
Baryshnikov Arts Center (BAC) is pleased to announce the 2017-18 Cage Cunningham Fellow, Pam Tanowitz. The choreographer is the second recipient of BAC's distinguished award established to support artists who embody John Cage and Merce Cunningham's commitment to artistic innovation.
New York-based choreographer Pam Tanowitz has been making work for 15 years, gaining recognition for her post-modern treatment of classical dance vocabulary. Her abstract movement challenges conventions of composition and the concert-going experience. Like Cage and Cunningham, her creative process involves collaborating with artists across disciplines, including writers, composers, musicians, designers, and visual artists.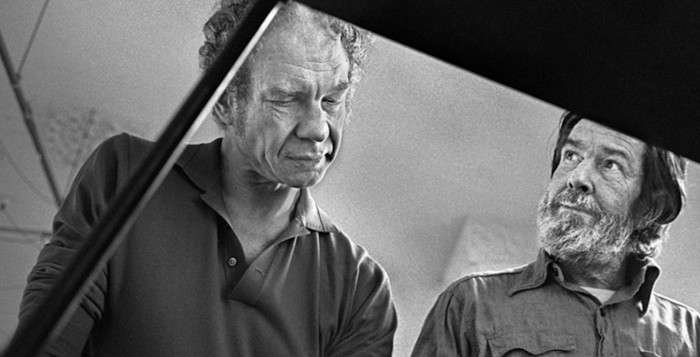 In January 2014, BAC launched the two-year, $1 million Cage Cunningham Campaign to honor John Cage and Merce Cunningham's contributions through creating the Cage Cunningham Fund. Photo: James Klotsy.
BAC Artistic Director Mikhail Baryshnikov said: "We at BAC have followed Pam's work throughout the years, and are greatly impressed with her intelligence, determination, and the skill of her company. Like many artists, she is inspired by the legacy of Merce and John, and she reflects their spirit of collaboration and experimentation. Yet, her work is not an imitation of dance history, but is a distinct intellectual journey."
The Cage Cunningham Fellowship, awarded annually, includes $50,000 distributed over two years in support of the Fellow's work. In addition, BAC provides use of the John Cage & Merce Cunningham Studio for eight weeks, as well as significant administrative support for project development.
Sequenzas in Quadrilles, The Joyce Theater. Photo: Christopher Duggans.
"It is an immense honor to be recognized and supported by Baryshnikov Arts Center at this level, and especially in connection with the incredible creative legacies of John Cage and Merce Cunningham," said Tanowitz. "This is a critical moment for me and for my company; we need a place to work, to belong. I imagine my time at BAC will be extremely rich—creating new works and preparing for exciting opportunities ahead."
The first part of Tanowitz's fellowship will be dedicated to developing Four Quartets, an evening-length interdisciplinary staging of T.S. Eliot's famous poem by the same name, created in collaboration with composer Kaija Saariaho. This commission of the Bard SummerScape Festival is set to premiere in July 2018.
Tanowitz follows the inaugural 2016-17 Cage Cunningham Fellow—the celebrated Russian pianist and creative visionary Alexei Lubimov, who applied his $50,000 award to commission five composers at the forefront of music innovation: Anton Batagov, Bryce Dessner, Pavel Karmanov, Julia Wolfe, and Sergei Zagny.
---
The Dance Enthusiast Shares News From The Dance World And Creates Conversation!
For more FROM THE PRESS pieces, click here.
If you have important news  to share, please send an announcement or press release to info@dance-enthusiast.com!