Dance News: The Bessie Awards Announce Presenters and Performers for Ceremony on October 9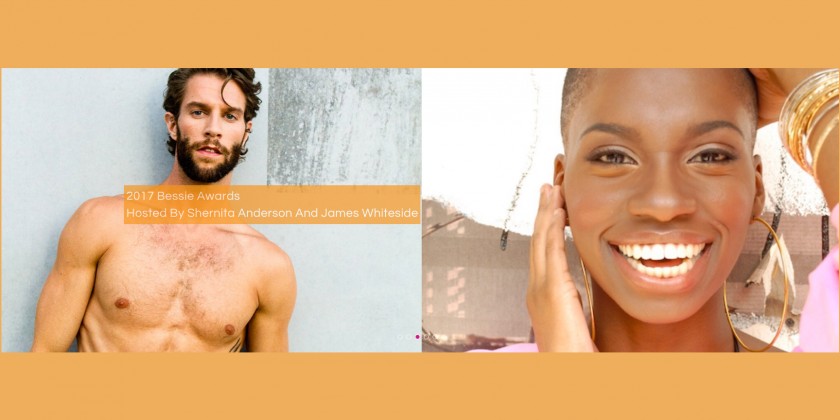 The NY Dance and Performance Awards, The Bessies, New York City's premier dance awards honoring outstanding creative work in the field, announce the lineup of special guests for the 33rd annual Bessie Awards. The ceremony, hosted by performance artist/entertainer Shernita Anderson and American Ballet Theatre principal dancer James Whiteside, will be held on Monday, October 9, at 7:30pm, at NYU's Skirball Center for the Arts. Doors open at 6:30pm for red carpet and pre-show celebrations.
James Whiteside, Principal Dancer with American Ballet Theatre. Photo © Ken Browar and Deborah Ory of NYC Dance Project.
This year's Bessie Awards presenters include notable members of the dance and performance community including Reid Bartelme, Paul Bartlett, Yanira Castro, Gray Davis,Thomas DeFrantz, Lauren Grant, Carl Hancock Rux, Jerron Herman, Dianne McIntyre, Ron "Prime Tyme" Myles, Pamela Sneed, and Cassandra Trenary.
The evening will include performances by Bessie Award-winning choreographer Jawole Willa Jo Zollar in an excerpt from her 1987 solo Bitter Tongue, the Trisha Brown Dance Company in an excerpt from Groove and Countermove (2000), with a score by jazz composer Dave Douglas, and a musical tribute to Baba Chuck Davis, performed by Abdel Salaam and Forces of Nature.
Trisha Brown Dance Company in Groove and Countermove, 2000. Photo © Naoya Ikegami 2006.
As previously announced, Jawole Willa Jo Zollar will be presented with the 2017 Bessie Award for Lifetime Achievement in Dance, and writer Eva Yaa Asantewaa will be presented with the 2017 Award for Outstanding Service to the Field of Dance.
This year's Bessie Awards will be live-streamed on The Bessie Awards Facebook page.
Tickets for the 2017 Bessie Awards start at $12 and can be purchased online here. NYU's Skirball Center for the Performing Arts is located at 566 LaGuardia Place, New York, NY 10012.
Tickets for this year's pre-ceremony Angel Party honoring Mikki Shepard are available at www.bessies.org.
---
The Dance Enthusiast Shares News From The Dance World And Creates Conversation!
For more FROM THE PRESS pieces, click here.
If you have important news to share, please send an announcement or press release to info@dance-enthusiast.com!