Dance News: The Bessies at BAM Announce the Winners of the 2016 NY Dance and Performance Awards
Check Out The 32nd Annual Bessies at BAM Winners and "Bessie Night Fashion"
The NY Dance and Performance Awards, The Bessies, New York City's premier dance awards honoring outstanding creative work in the field, announces the complete list of the 2015–16 season award recipients at the 32nd Annual Bessie Awards ceremony.
Awards were presented in the categories of Outstanding Production, Outstanding Performer, Outstanding Music Composition/Sound Design, and Outstanding Visual Design, with additional awards presented for Lifetime Achievement and Outstanding Service to the Field of Dance.
Joya Powell's Movement of the People Dance Company one of the peformers at the 32 Annual Bessies. Photo: AK47 Division
The NY Dance and Performance Awards have saluted outstanding and groundbreaking creative work in the dance field in New York City for 32 years. Known as "The Bessies" in honor of revered dance teacher Bessie Schönberg, the awards were established in 1984 by David R. White at Dance Theater Workshop. They recognize outstanding work in choreography, performance, music composition, and visual design. Nominees are chosen by a 40-member selection committee comprised of artists, presenters, producers, and writers. All those working in the dance field are invited to join the NY Dance and Performance League, as members participate in annual discussions on the direction of the awards and nominate members to serve on the selection committee. www.bessies.org.
Tappers paying Tribute to Brenda Bufalino at the 32 Annual Bessies. Photo: AK47 Division
The Bessie Awards were held at the BAM Howard Gilman Opera House at 7:30pm, following red carpet interviews and pre-show celebrations. Katy Clark, President of BAM, Lucy Sexton, Executive Director of the NY Dance and Performance Awards, and Lane Harwell, Executive Director of Dance/NYC, gave opening remarks and acclaimed choreographer, writer, and comedian Adrienne Truscott hosted the ceremony.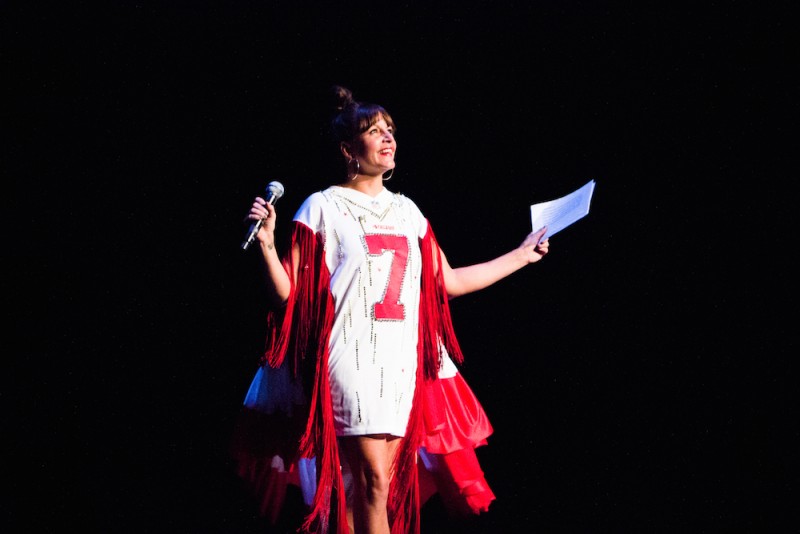 Adrienne Truscott , MC of the 32nd Annual Bessies; Photo: AK47 Division
Check Out The Bessie Night's Fashions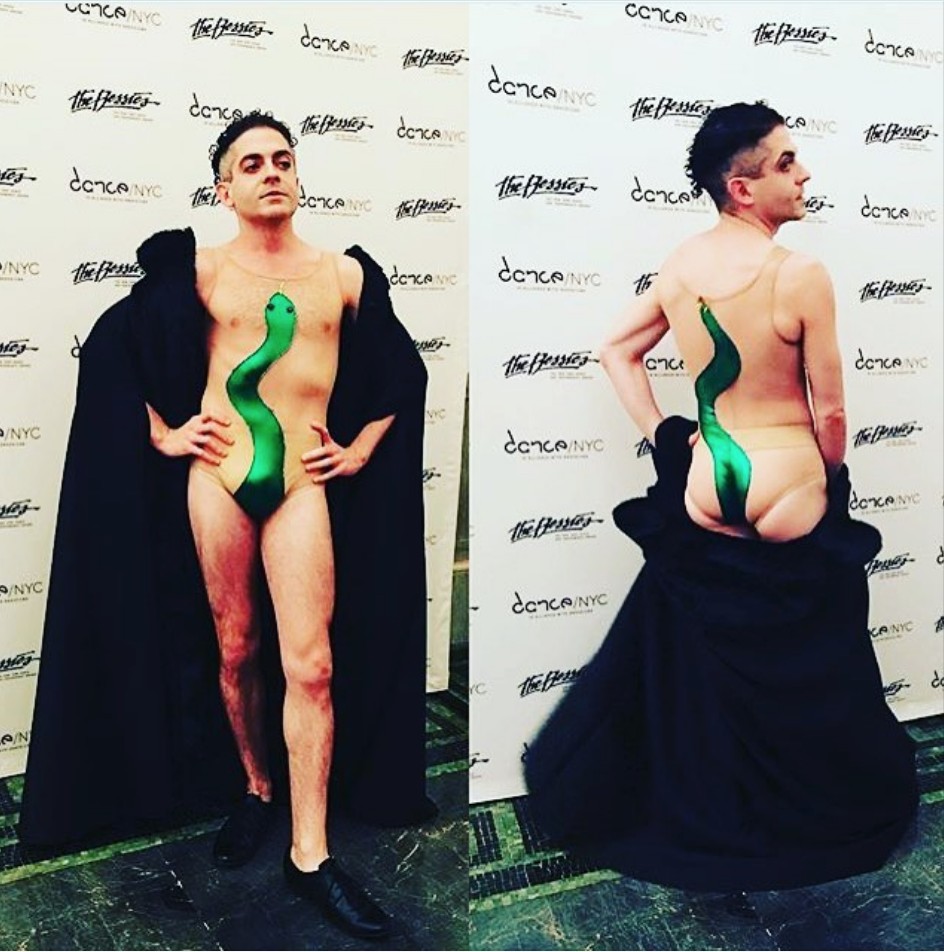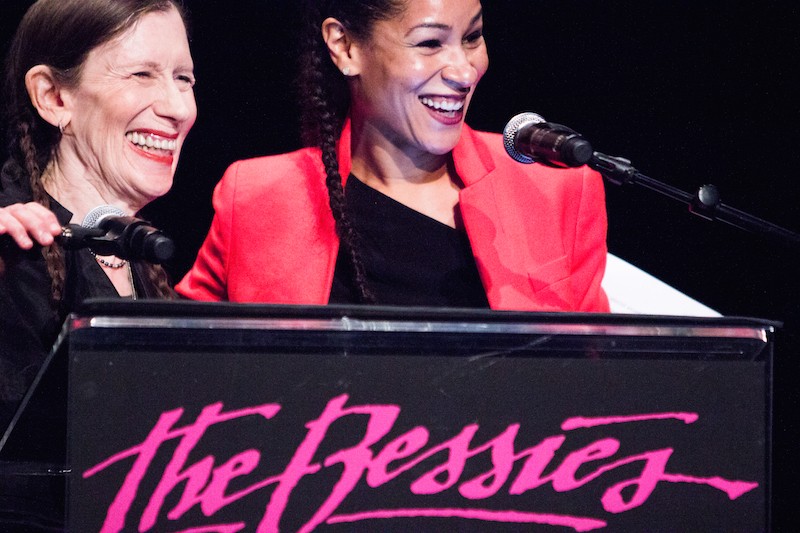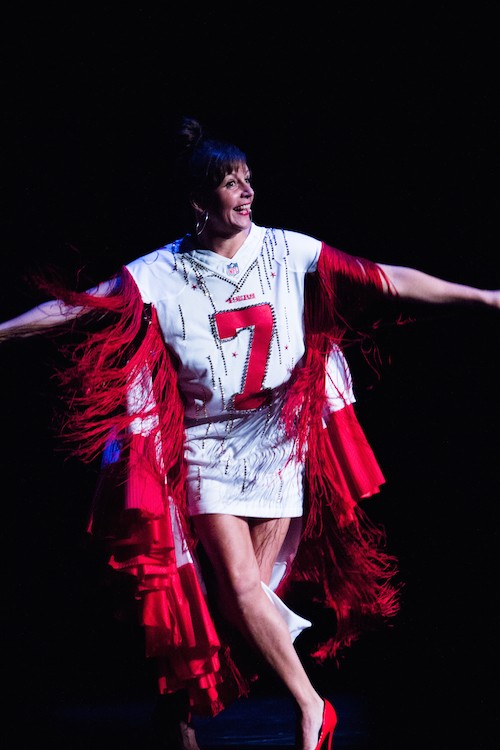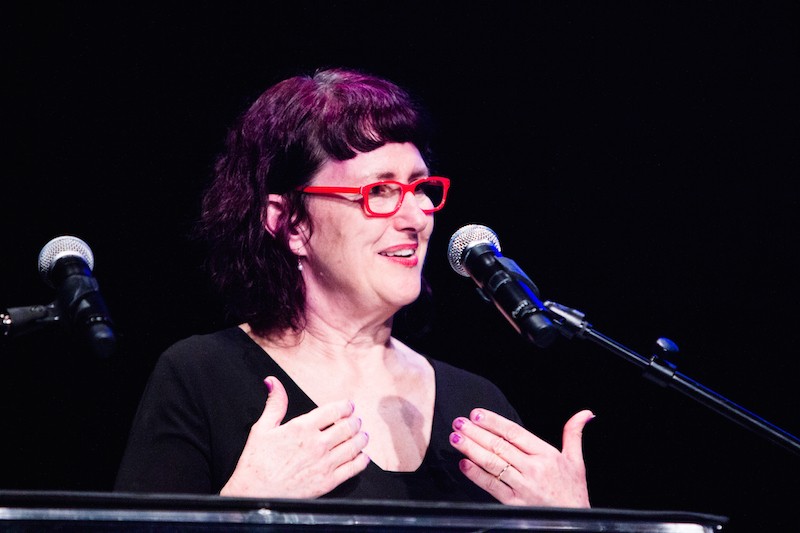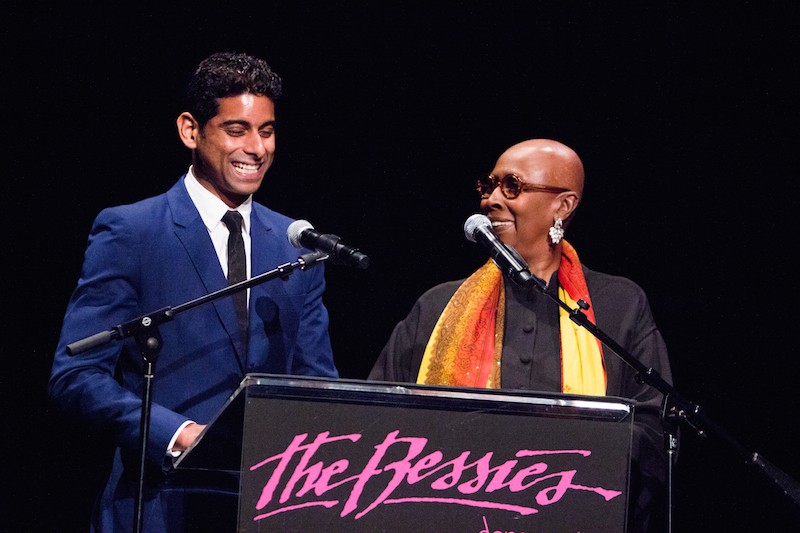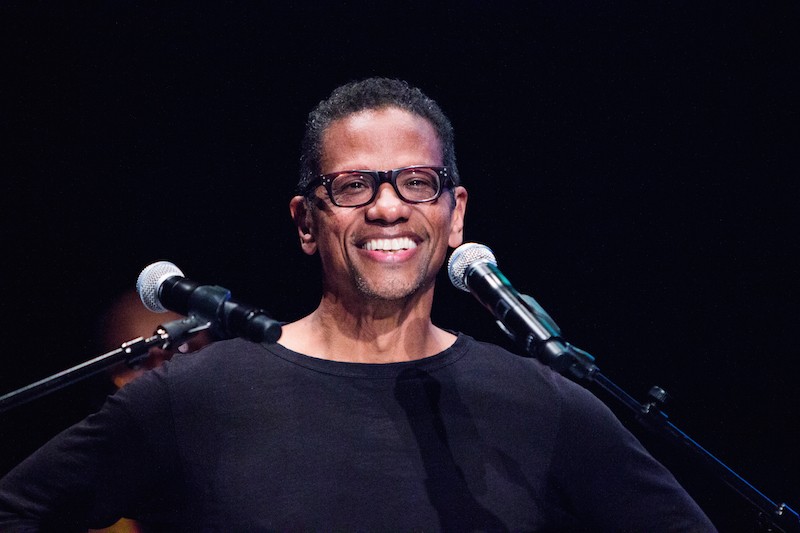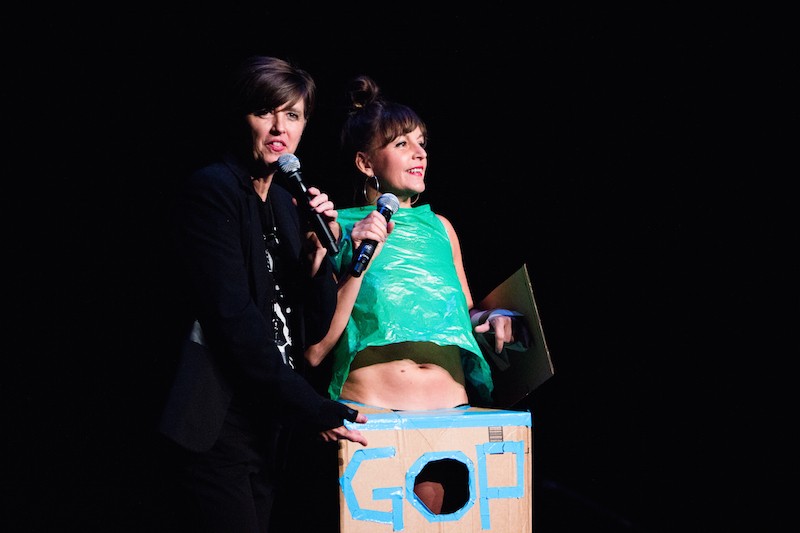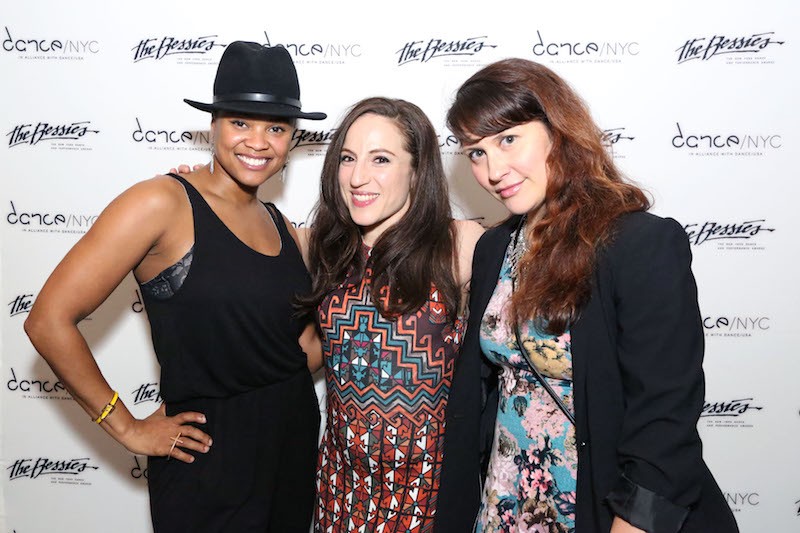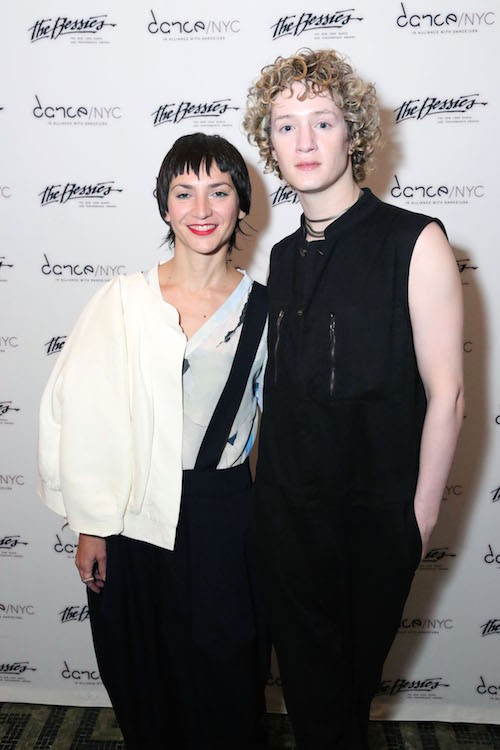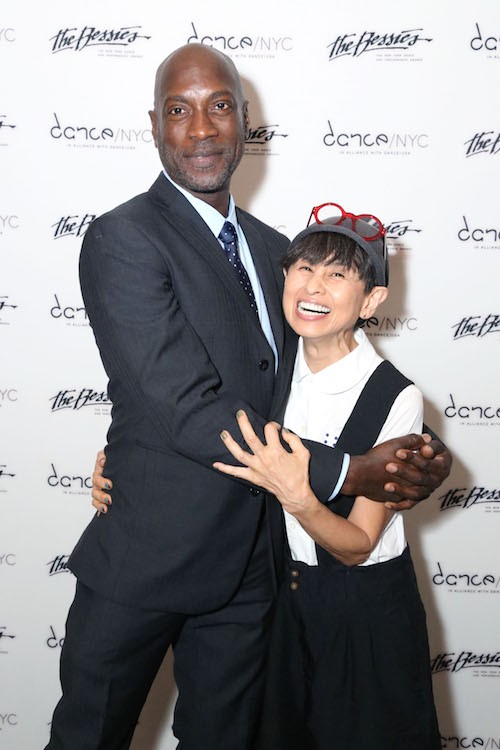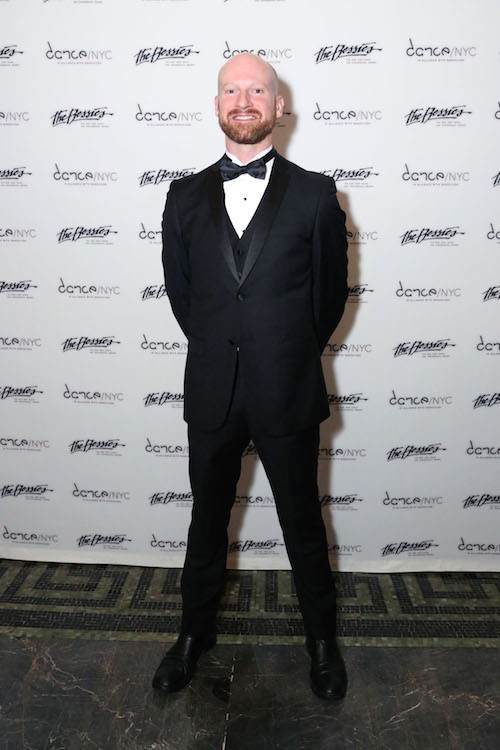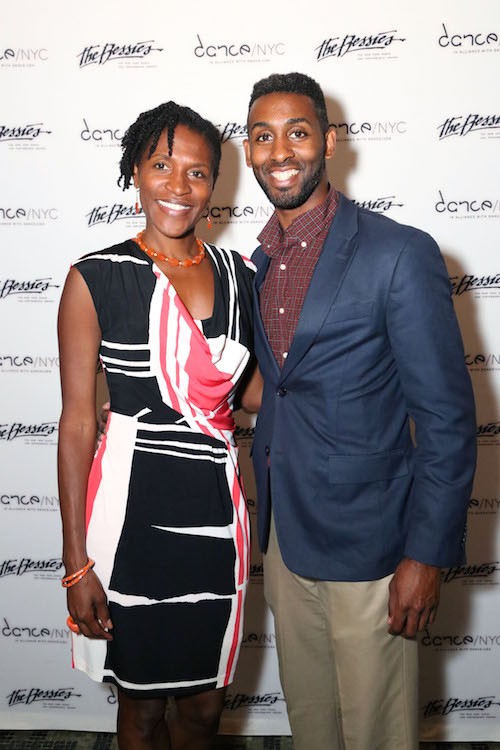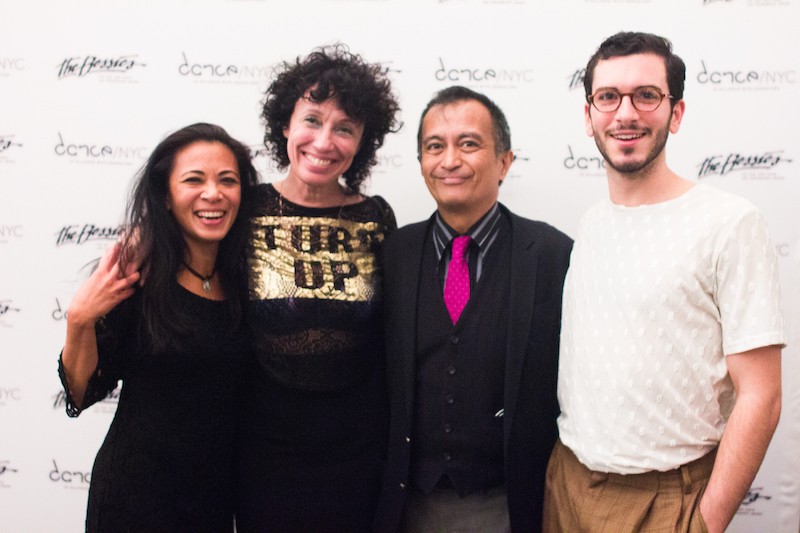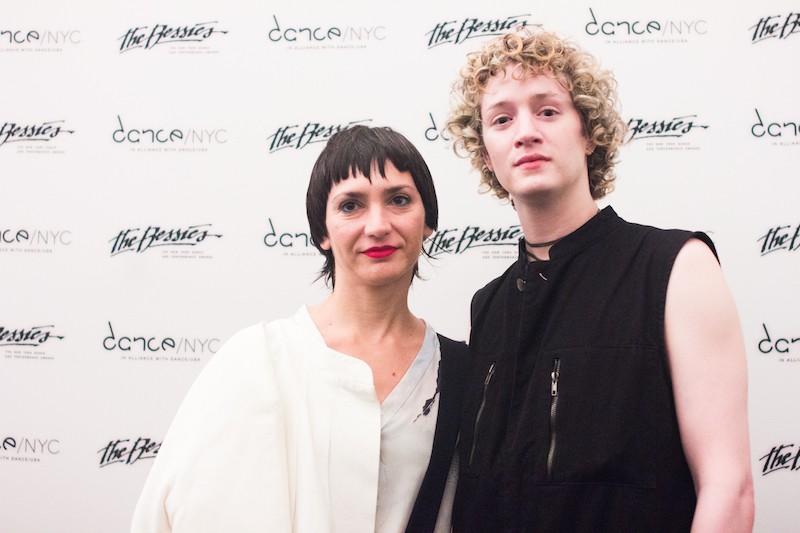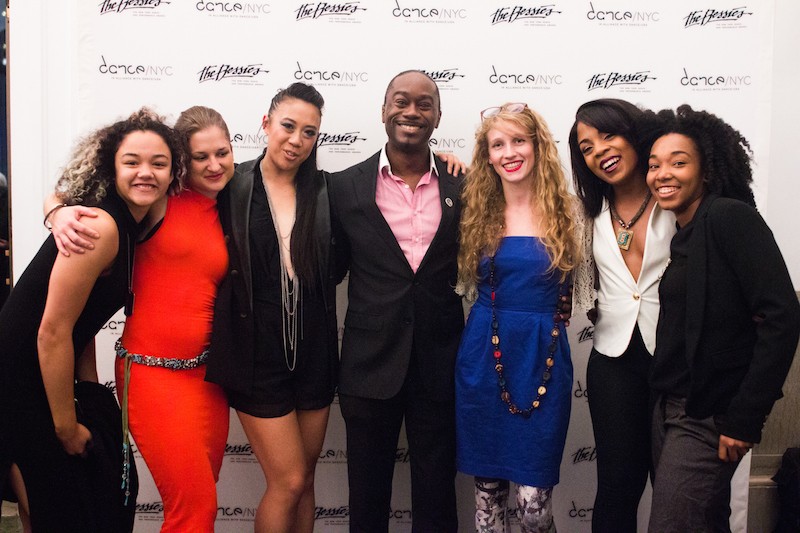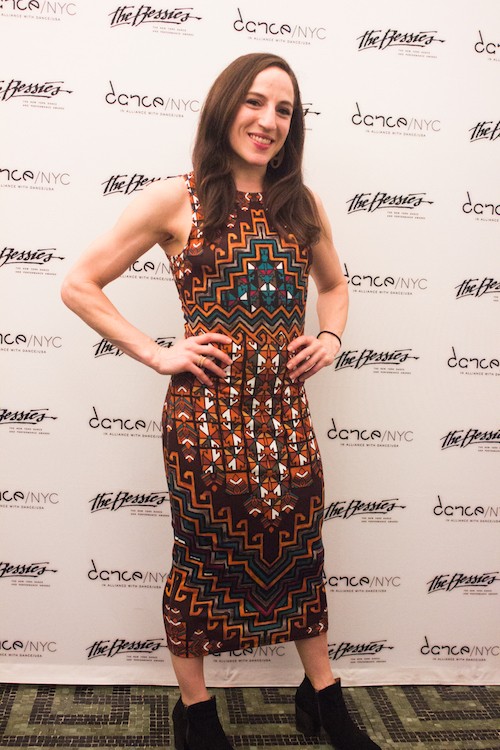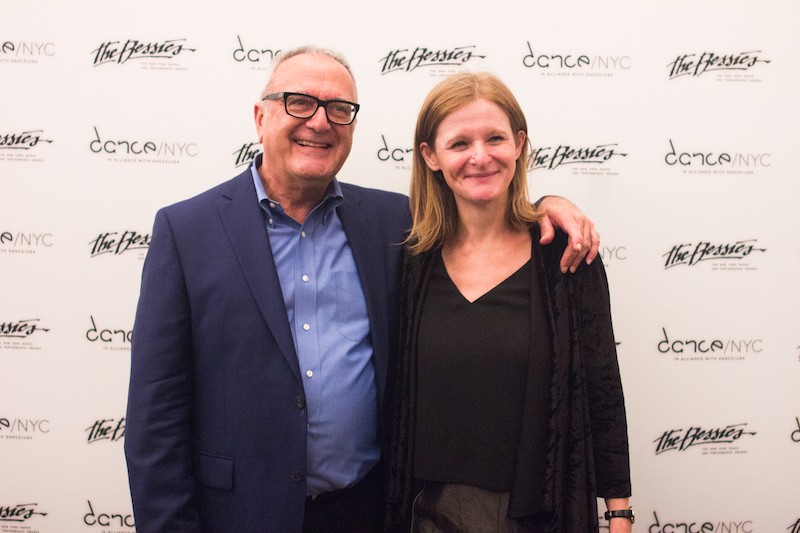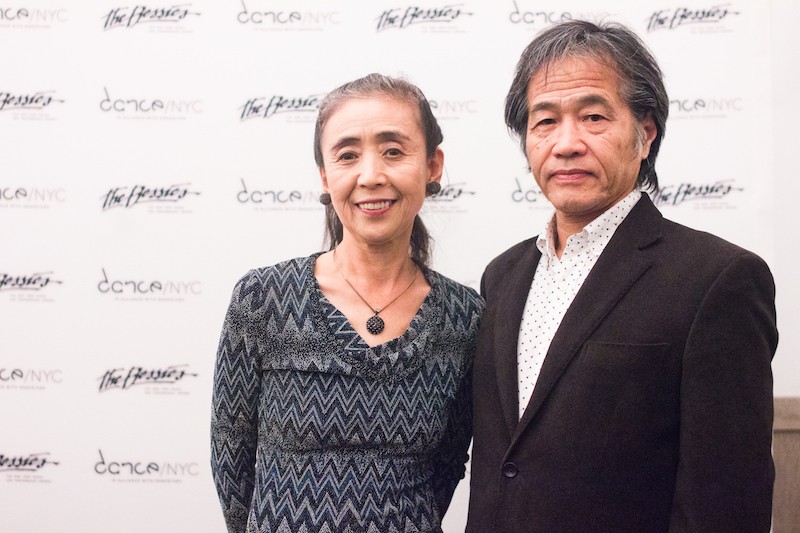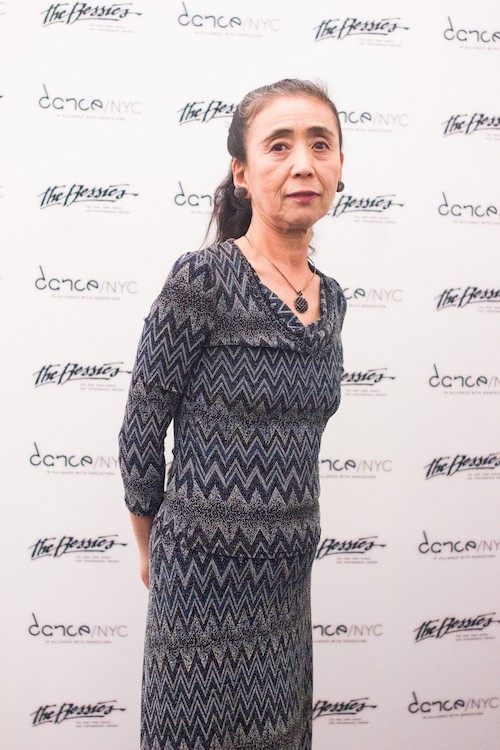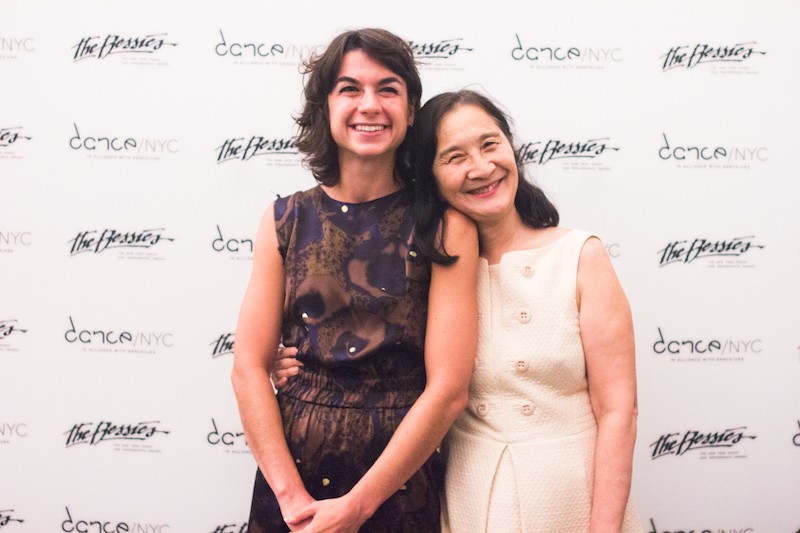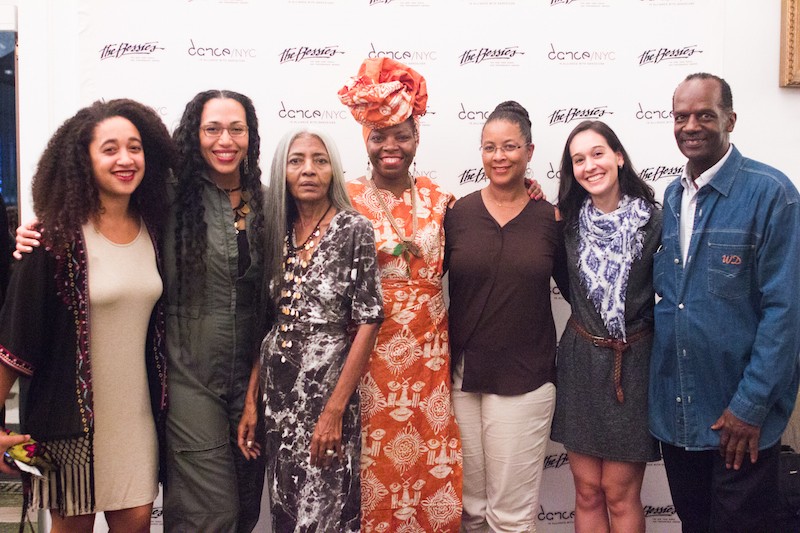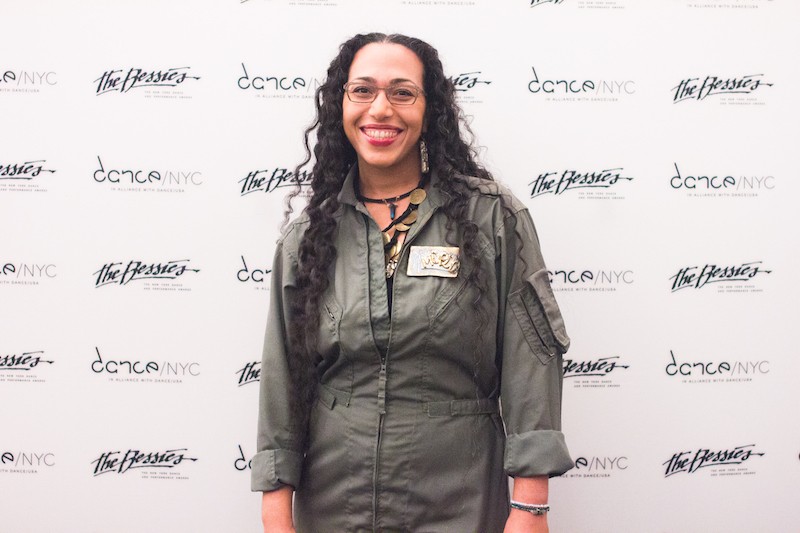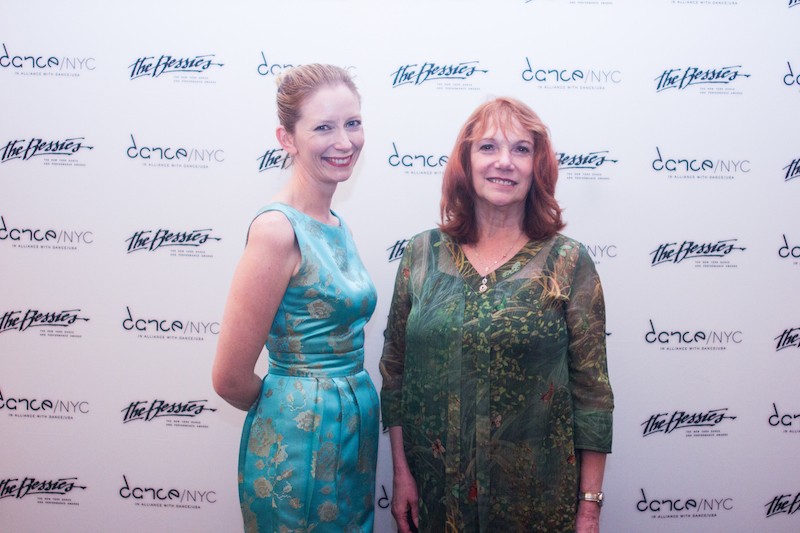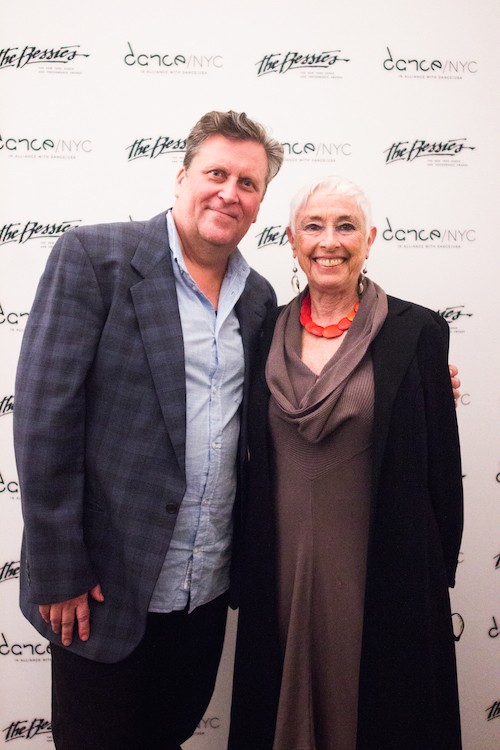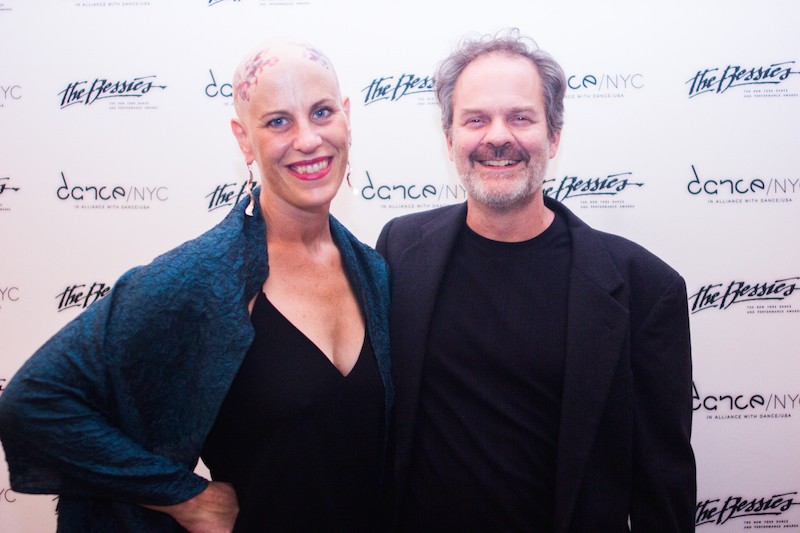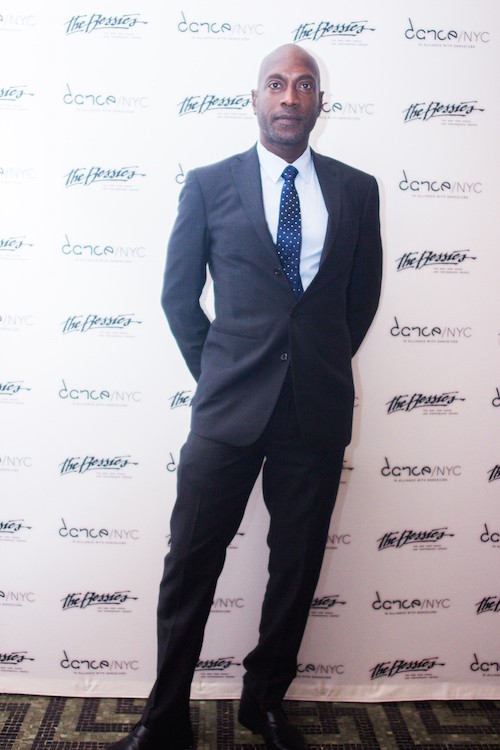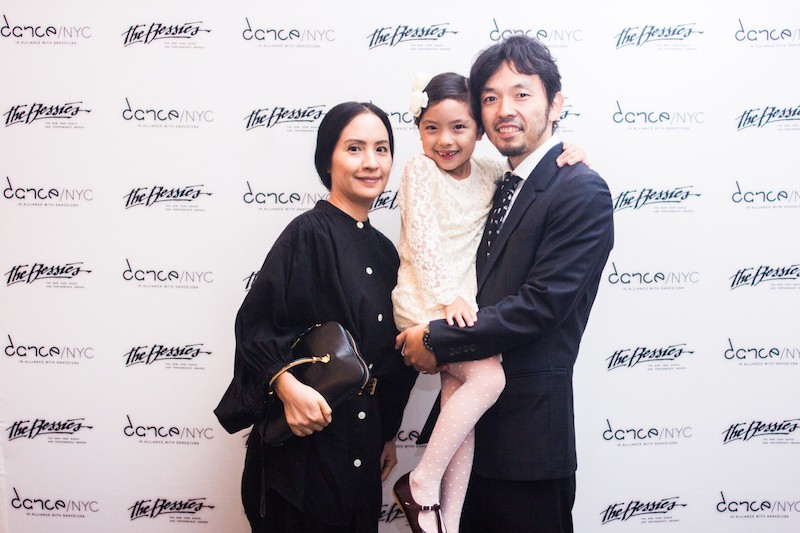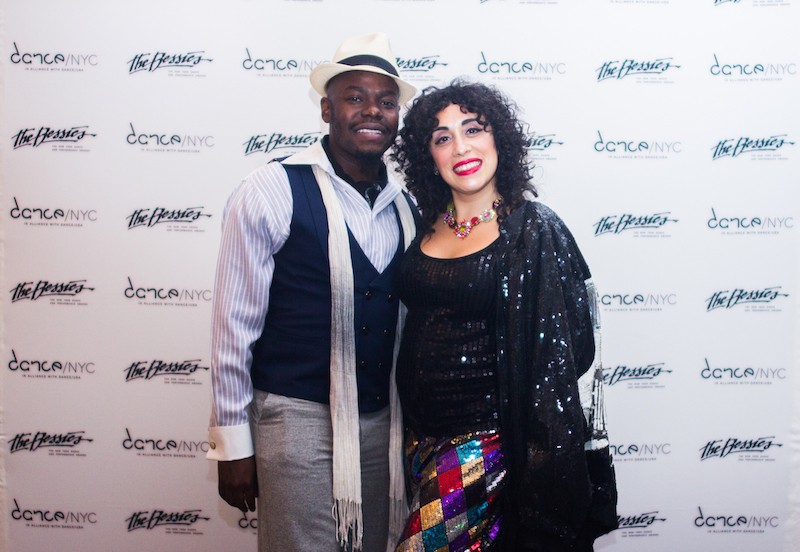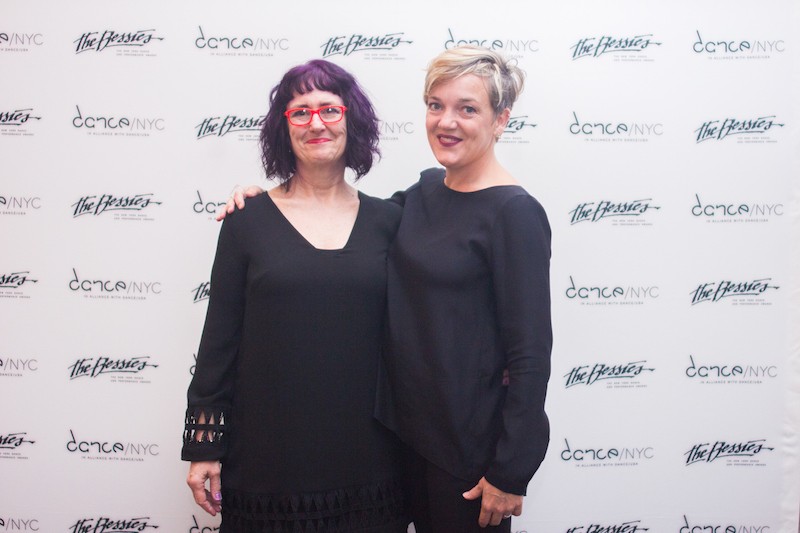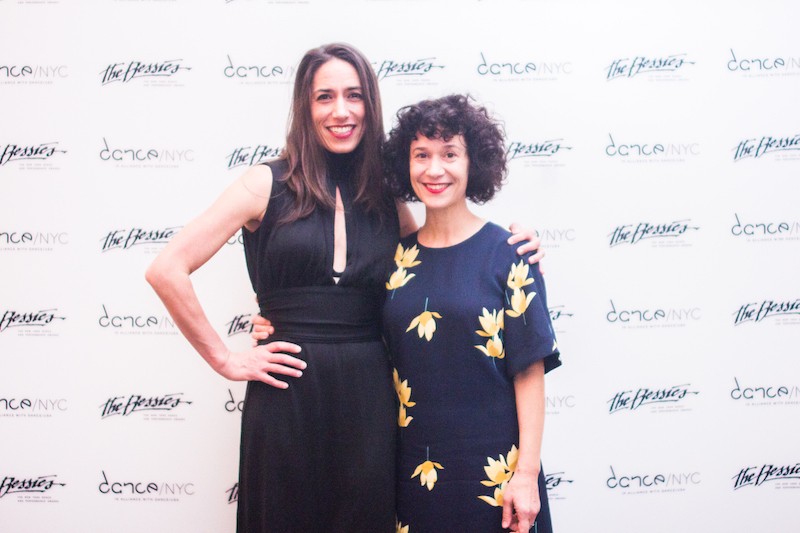 ---
The 2016 NY Dance and Performance Awards presented at BAM Howard Gilman Opera House are as follows:
SPECIAL CITATION
Eiko Otake for -2015 Danspace Project Platform: A Body in Places -For making herself "radically available" in public and private spaces over several weeks, actively engaging with pressing political and environmental issues of our time. For collaborating with a wide range of artists through performances, readings, films, discussions, and rituals to evoke the power and meaning of the human body inhabiting a planet in crisis.
Eiko Otake, Photo: AK47 Division
LIFETIME ACHIEVEMENT IN DANCE
Brenda Bufalino -For her visionary work ensuring the future of the American art form of tap dance with the formation of the American Tap Dance Orchestra and Foundation. For introducing innovative concepts to tap choreography and for inspiring a new generation of tap artists to expand the art form.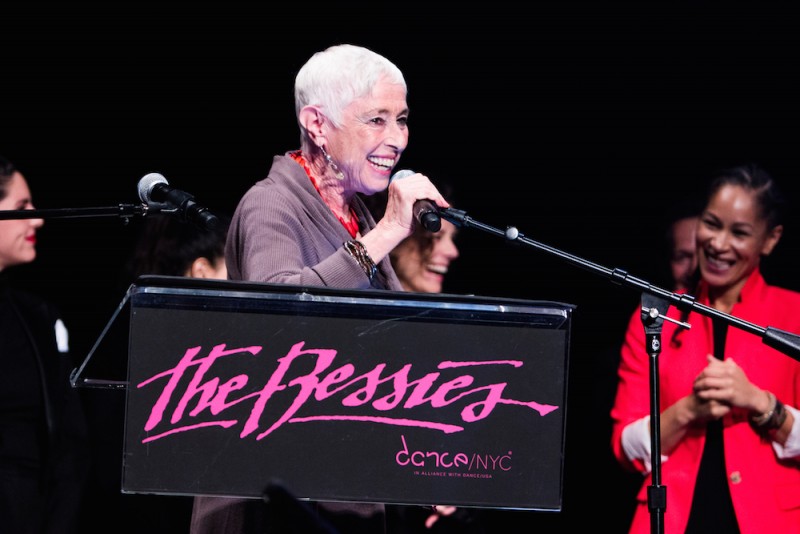 Brenda Bufalino; Photo: AK47 Division
OUTSTANDING SERVICE TO THE FIELD OF DANCE
Alex Smith- For his 21-year commitment to the presentation and preservation of dance by choreographers of color through the Thelma Hill Performing Arts Center. For offering emerging and established artists performance opportunities and for developing audiences from underserved and underrepresented communities.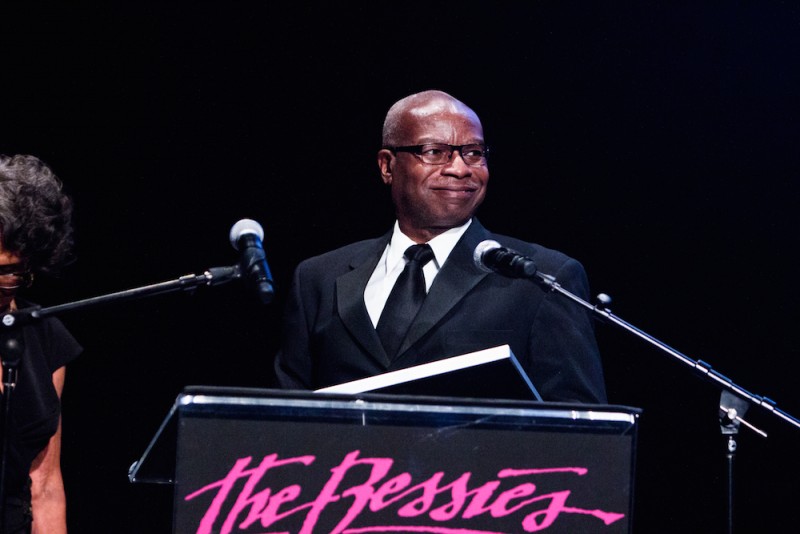 Alex Smilth; Photo: AK47 Division
The Jerome Robbins Dance Division of The New York Public Library for the Performing Arts- For giving the ephemeral art of dance a rich after life through its unrivalled collection of video, writing, photos, choreographers' notes, and more. Thanks to decades of work by dedicated staff and leadership, dance's past is there to be remembered, recovered, discovered, and imagined.
Linda Murray and The Jerome Robbins Dance Division; Photo: AK47 Division
OUTSTANDING PRODUCTION
Souleymane Badolo for Yimbégré at BAM Fisher-For investigating the artist's experience of home and not home, of African and American identity, of ancient rhythms and modern jazz in a work that gloriously communicated the clash and reconciliation of the different traditions held within one's life, one's body.
Souleymane Badolo ,Yimbégré at BAM; Photo by BAM
Pat Graney for Girl Gods at Peak Performances at Montclair State University- For a visually stark and surreal depiction of the emotions, strength, and rage of generations of women and girls struggling under the constraints of society's image of what it is to be female.
Pat Graney's Girl Gods
Maria Hassabi for PLASTIC at MoMA-For masterfully transforming the museum environment into an inclusive performance space in which the viewer's gaze was directed from performer to spectator, putting all bodies on display.
Maria Hassabi's PLASTIC at MoMA; Photo by MoMA
Ralph Lemon for Scaffold Room at The Kitchen-For a complex meditation on the black female experience in our culture, exploring its expression, projection, and manipulation. For mining Southern family stories and pop culture icons to create a work that troubled, entertained, and challenged its audience.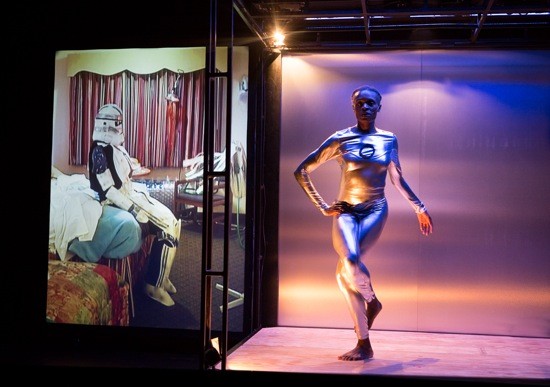 Ralph Lemon's Scaffold Room; Photo by Yi -Chun Wu
OUTSTANDING PERFORMER
Ephrat Asherie -For her body of work -For a presence and a skill that is immediate and unmistakable, explosive and captivating. For her vibrant contributions to the works of Michelle Dorrance, Doug Elkins, Rennie Harris, Bill Irwin, Cori Olinghouse, Gus Solomons jr, and others.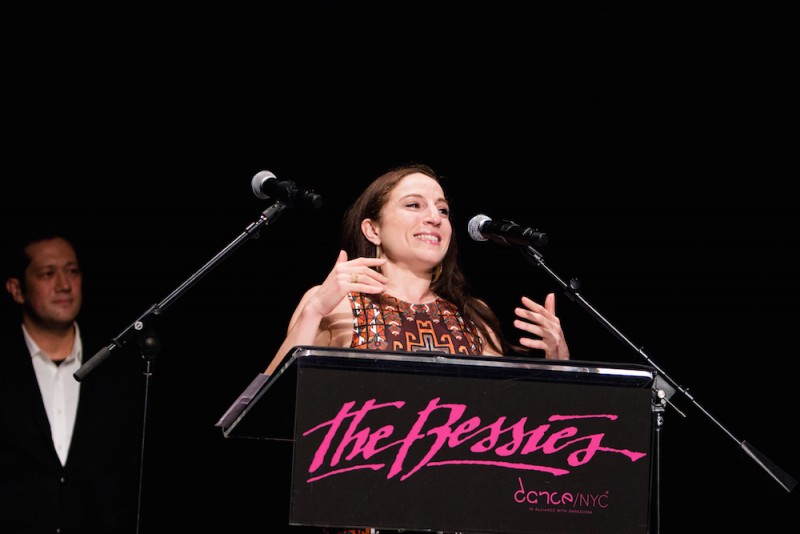 Ephrat Asherie; Photo AK47 Division
Kazunori Kumagai -For Live at the Blue Note-  For his powerful athletic technique combined with a riveting clarity. For extending the improvisational tradition of tap with a show danced in dialogue with musicians Alex Blake, Bill Ware, and Samuel Torres at the Blue Note.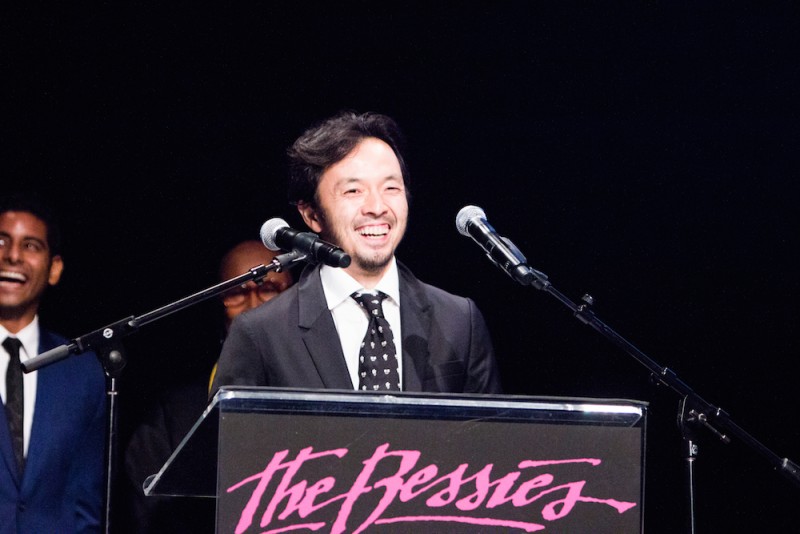 Kazunori Kumaga; Photo AK47 Division
Molly Lieber- For her body of work-For her introspective and tenacious performances, demonstrating her clear intention and visceral choices, and embodying the choreographic intention of a wide range of artistic processes in the work of luciana achugar, Maria Hassabi and Donna Uchizono.
Molly Lieber; Photo AK47 Division
Jamar Roberts - Sustained Achievement with Alvin Ailey American Dance Theater-For impeccably representing the traditional values of classic modern dance while forging new paths with his sublime artistry, technical precision, and passionate presence with Alvin Ailey American Dance Theater.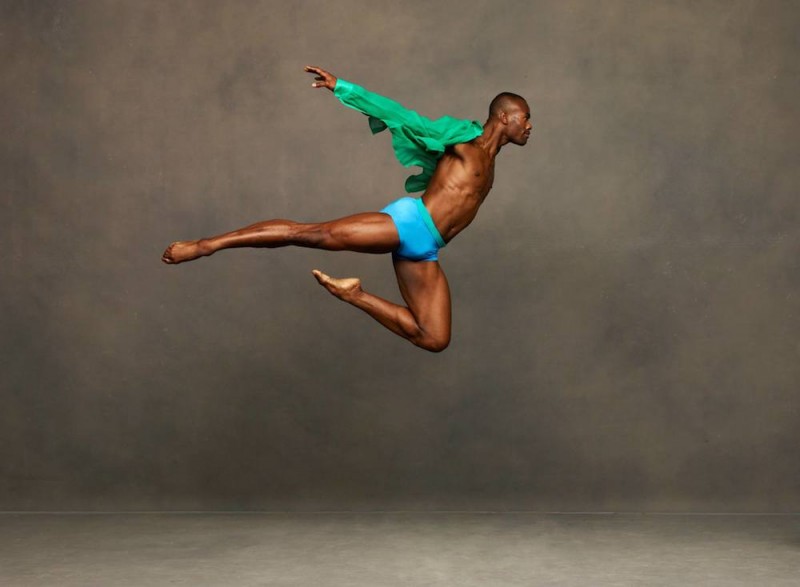 Jamar Roberts; Photo: Andrew Eccles
OUTSTANDING MUSICAL COMPOSITION/SOUND DESIGN
Dan Trueman in collaboration with Sō Percussion and Mobius Percussion -For There Might Be Others by Rebecca Lazier at New York Live Arts -For building a sound system which enabled an infinitely varied aural world, using drums, percussion instruments, pieces of paper, mobile phones, wine bottles, and more. The percussionists and dancers equally inhabited an everchanging composition in Rebecca Lazier's There Might Be Others.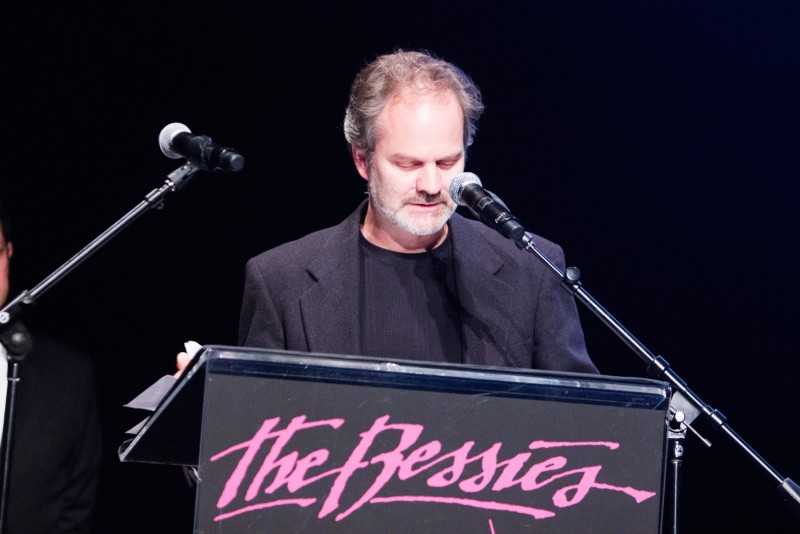 Dan Trueman; Photo: AK47 Division
OUTSTANDING VISUAL DESIGN
Holly Batt -For Pat Graney's Girl Gods at Peak Performances at Montclair State University-For creating an immersive and interactive environment of boxes that metamorphosed in tone and purpose, from towering backdrop to dresser drawers to ritual containers for Pat Graney's Girl Gods.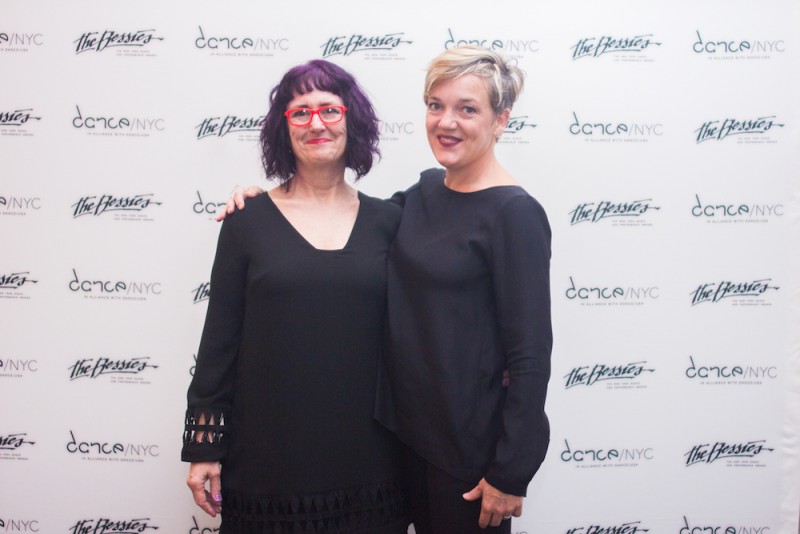 Pat Graney and Holly Batt; Photo: AK47 Division
Three awards were presented in July at the Bessies press conference. The 2016 Bessie for Outstanding Revival was given to Rainbow 'Round My Shoulder by Donald McKayle, performed by Dayton Contemporary Dance Company, and produced by Paul Taylor American Modern Dance at the David H. Koch Theater – For giving a classic modern dance powerful new life, transforming the midcentury portrayal of an African-American prison chain gang into a searingly resonant cry for our current times, performed with humanity, craft, and beauty.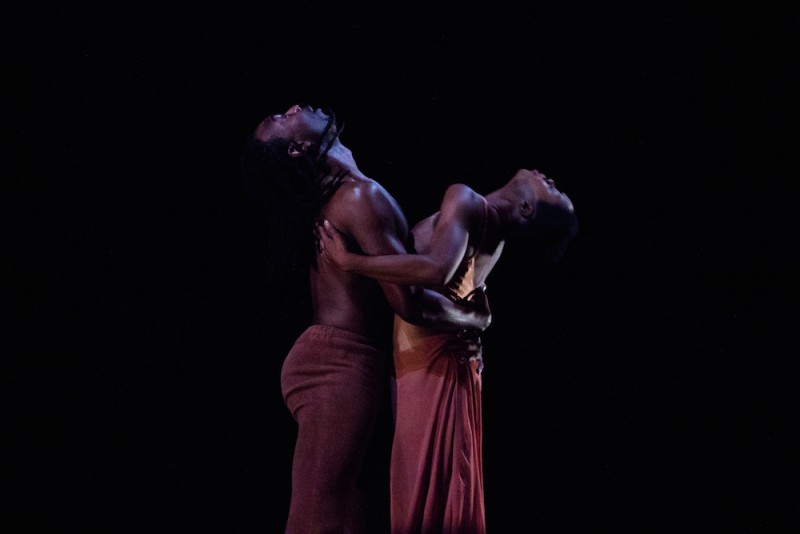 Dayton Contemporary Ballet in Donald McKayle's Rainbow 'Round My Shoulder Winner of 2016 Bessie for Outstanding Revival; Photo AK47 Division
The 2016 Emerging Choreographer Award went to Joya Powell for her passionate choreographic engagement with issues of justice and race in our communities and our country, for connecting with the audience in ways that make it clear that these concerns belong to all of us—and action is required. This year's Juried Bessie Award went to Pam Tanowitz for using form and structure as a vehicle for challenging audiences to think, to feel, to experience movement; for pursuing her uniquely poetic and theatrical vision with astounding rigor and focus. The 2016 Bessie Jury was comprised of Yoshiko Chuma, Liz Gerring, and Bill T. Jones.
The list of 2015–16 nominees can be found at: www.bessies.org
The 2016 Bessie Awards are produced in partnership with Dance/NYC and presented in partnership with the Brooklyn Academy of Music.
---
The Dance Enthusiast Sharing Dance News and Creating Conversation
See more Dance News Articles in our From The Press section