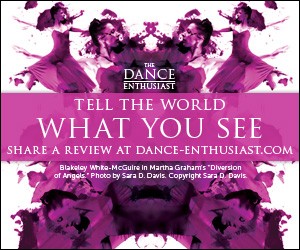 Related Features
Dance News: The Bessies to Honor Joseph V. Melillo with 2018 Presenter Award for Outstanding Curating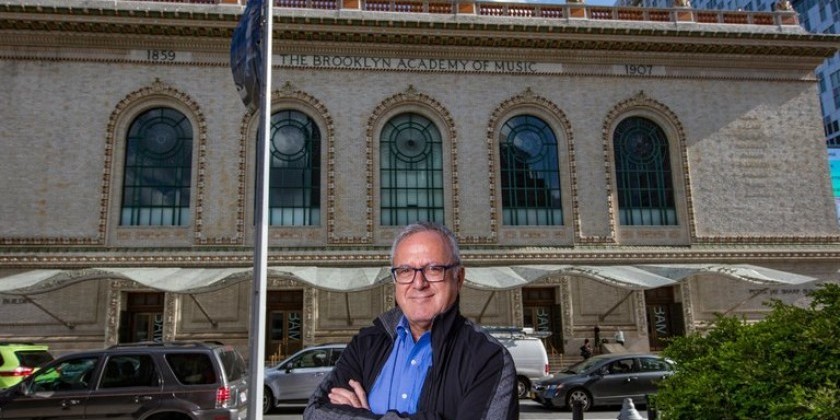 The NY Dance and Performance Awards, The Bessies, are pleased to announce that Joseph V. Melillo, Executive Producer of the Brooklyn Academy of Music (BAM), is the recipient of the 2018 Bessies Presenter Award for Outstanding Curating. Melillo will receive the award at the Bessies Presenters Gathering on Sunday, January 14, 2018 (5-7pm), at La MaMa. The event is open to the dance and performance community.
Photo credit: Gabel for News.
"The Bessie committees wanted to recognize Joe Melillo for his visionary curation for more than three decades," said Bessies Executive Director Lucy Sexton. "Joe has made sure dance has a place on the stages of BAM—from the grand Howard Gilman Opera House to the adventurous Harvey Theater to the intimate space at the Fisher. He has brought so many international choreographers to New York City and lifted up generations of American dance artists on the world stage. We are thrilled to be honoring him with this award."

Joseph V. Melillo, executive producer since 1999, is responsible for the artistic direction of the Brooklyn Academy of Music (BAM). During his tenure, BAM has enjoyed increases in both programming and audience attendance in its Harvey Lichtenstein Theater, Howard Gilman Opera House, Rose Cinemas, and BAMcafé. Prior to his current position, Melillo served as BAM's producing director, following a six-year tenure as founding director of the Next Wave Festival.
Over the years, Melillo has fostered the work of emerging and established artists and forged dynamic artistic partnerships. He has furthered the global reach of BAM's mission through projects like The Bridge Project—a three-year series of international theater engagements featuring a transatlantic company of actors directed by Sam Mendes and produced by BAM, The Old Vic, and Neal Street—and most recently DanceMotion USAsm, a cultural diplomacy program in partnership with the US Department of State that shares the rich dance culture of the United States with international audiences through performance and cultural exchange. In 2012, BAM expanded its campus to include the 40,000-square-foot, seven-story BAM Richard B. Fisher Building, named in honor of longtime friend and BAM Endowment Trust Chairman Richard B. Fisher (1936–2004). The BAM Fisher features an intimate and flexible new performance space, adding a third stage for BAM's world-renowned Next Wave Festival.
Cate Blanchett and Joseph Melillo attend the Hedda Gabler Benefit for BAM and Sydney Theatre Company on February 28, 2006 in Brooklyn, NY.
Melillo was recognized by the French government as a Chevalier (1999) and an Officier (2004) de L'ordre des Arts et des Lettres of France. In 2004, he was awarded an honorary OBE for his outstanding commitment to British performing arts in America. In 2012 he was named cultural ambassador for Taiwan in recognition of his efforts to bring the arts of Taiwan to the U.S. He was awarded the title of Knight of the National Order of Québec in 2016. Melillo is also on the U.S. Nominating Committee for the Praemium Imperiale, a global arts prize awarded annually by the Japan Art Association. He has served on the boards of directors for the Association of Performing Arts Presenters and En Garde Arts. Melillo was a panelist for the NEA Dance Program and the New York State Council on the Arts, and served as Multidisciplinary Panel Chair for the Pew Fellowships in the Arts 2003 and 2007 Awards. He currently serves as a member of the International Arts Advisory Committee for the Wexner Prize (Wexner Center for the Arts), and served as both a 2017 Gish Award panelist and a 2017 Heinz Award juror. Melillo earned a Bachelor of Arts degree in English and theater at Sacred Heart University in Fairfield, Connecticut and a Masters of Fine Arts in speech and drama at Catholic University of America in Washington, DC.
---
The Dance Enthusiast Shares News From The Dance World And Creates Conversation!
For more FROM THE PRESS pieces, click here.
If you have important news to share, please send an announcement or press release to info@dance-enthusiast.com!