CUNY Dance Initiative Announces Spring 2017 Events
Highlights Include Preview of Urban Bush Women's "Hair and Other Stories" and New Solo by Miki Orihara
The CUNY Dance Initiative (CDI), a university-wide residency program, announces its spring 2017 performances and public events.
CDI is an unprecedented model for collaboration between the City University of New York (CUNY)—the nation's largest public urban university system—and the New York City dance field. A residency program that opens the doors of CUNY campuses to professional choreographers and dance companies, CDI supports local artists, enhances the cultural life and education of college students, and builds new dance audiences at CUNY performing arts centers.
Since January 2017, twelve CUNY colleges in all five boroughs have been hosting residencies, offering studio and stage time to 15 New York City-based choreographers and companies. Seven of these CDI-supported artists will have performances and/or informal showings on CUNY campuses this spring. Highlights include a preview performance of Urban Bush Women's Hair and Other Stories, a new solo program by longtime Graham dancer Miki Orihara, and an evening of premieres by Tom Gold Dance.
---
Spring 2017 Schedule of Events: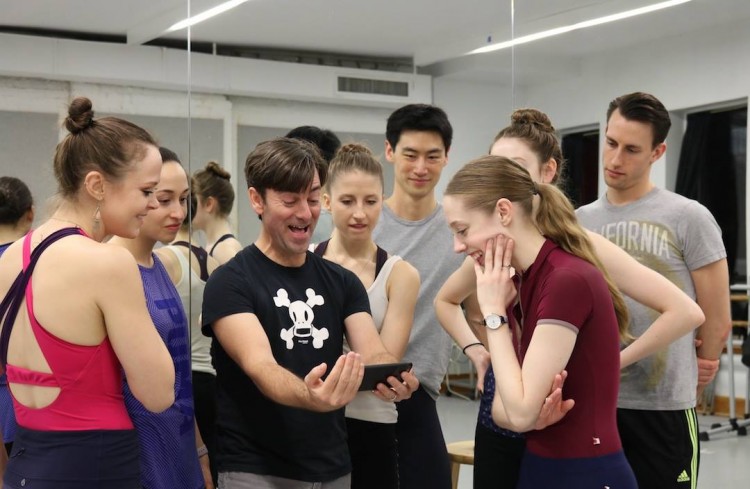 Tom Gold Dance at rehearsals for Served and Oasis.
Tom Gold Dance
Sixth Annual NYC Season
Gerald W. Lynch Theater at John Jay College
FREE Open Rehearsal: March 9 at 6pm
Performances: March 14 and 15 at 7:30pm
$25 - $50 general admission / $10 student tickets available with valid ID, in person only
212-279-4200 / www.ticketcentral.com
Tom Gold Dance returns to the Gerald W. Lynch Theater with a brand-new program, including the New York City premieres of Tom Gold's Oasis with the music of John Zorn, and Served, set to Schubert's Wanderer Fantasy, performed live. A world premiere set to Steve Reich's New York Counterpoint completes the program. Featuring outstanding artists of New York City Ballet, the Suzanne Farrell Ballet, and more.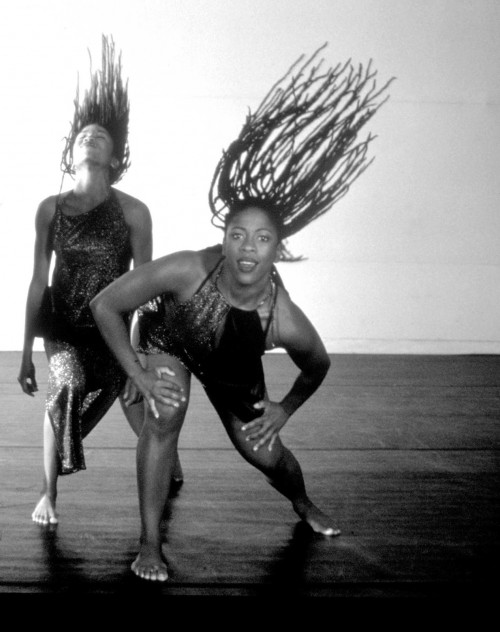 Urban Bush Women. Photo credit: Jennifer Lester.
Urban Bush Women
Hair and Other Stories (preview)
Baruch Performing Arts Center at Baruch College
March 31 at 7:30pm
$10 general admission / FREE for Baruch students
646-312-5073 / www.baruch.cuny.edu/bpac/
For more than thirty years, choreographer Jawole Willa Jo Zollar's company has given expression to the vitality and boldness of African-American women. Director Raelle Myrick Hodges, writer Keisha Zollar, and the artists of Urban Bush Women have joined Zollar in developing Hair and Other Stories, a multidisciplinary, evening-length work about race, gender identity, and economic inequality in the lives of African-American women. The company will share a preview of this new work, which will premiere in April 2017 at the Virginia Arts Festival. The performance will be followed by a discussion with the artists.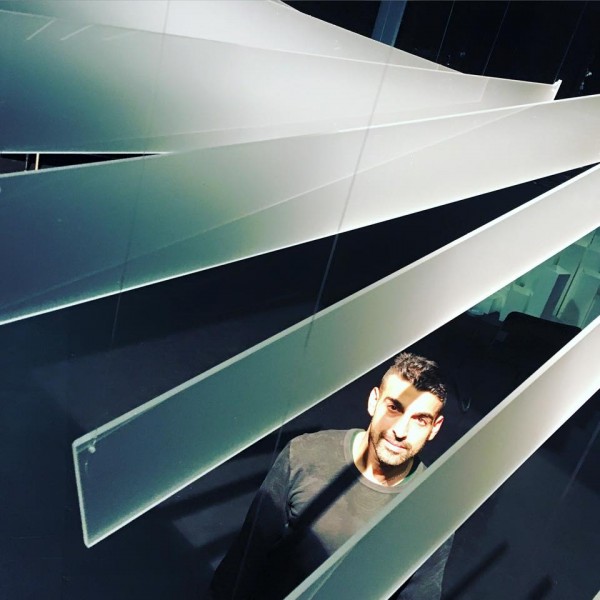 Zullo/RAW Movement in The Architecture of Proximity.
John Zullo/RAW Movement
Liable to Change
City College Center for the Arts
April 27 at 12:30pm
Various starting locations, finishing at the Spitzer Architecture Gallery (details below)
Open rehearsals and artist talks: March 29 and April 5, 12-2pm
Theater B, Aaron Davis Hall
All events are free and open to the public
Set around the historic City College campus, this new site-specific work unfolds in multiple locations, incorporating architecture, interactive video, original sound scores, and explosive movement. Investigating the systems of chaos, order, complexity, and simplicity, Liable to Change creates an environment that the performers and audiences navigate in order to find the logical in the absurd. Simultaneous performances begin at Beaver Quad (Convent Avenue and 139th Street), North Academic Rotunda (inside North Academic Building, Convent Avenue and 137th Street, 2nd floor), Amsterdam Plaza (137th Street and Amsterdam Avenue). The audiences and performers at each location will travel together to the Bernard & Anne Spitzer School of Architecture Gallery, where Liable to Change will culminate.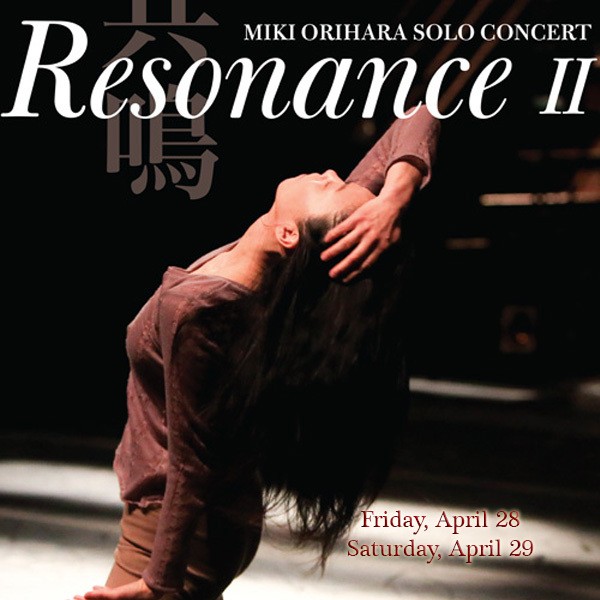 Miki Orihara in Resonance II.
Miki Orihara
Resonance II
LaGuardia Performing Arts Center
April 28 at 8pm and April 29 at 3pm
$20 general admission / $10 students
718-482-5151 / www.lpac.nyc
This second solo concert by legendary Graham principal dancer Miki Orihara reflects upon the lineage of dance, from classical modern to the present. Resonance II includes works by choreographers Merce Cunningham (SCRAMBLE), Lar Lubovitch (North Star), and world premieres from Charlotte Griffin and Miki Orihara in collaboration with Tanroh Ishida. Orihara draws upon her intimate knowledge of classical modern dance to inform her personal view of contemporary work, while simultaneously using her contemporary explorations to shine new light on her understanding and interpretation of works by past masters.
Commissioning support for Resonance II provided by the Stavros Niarchos Foundation.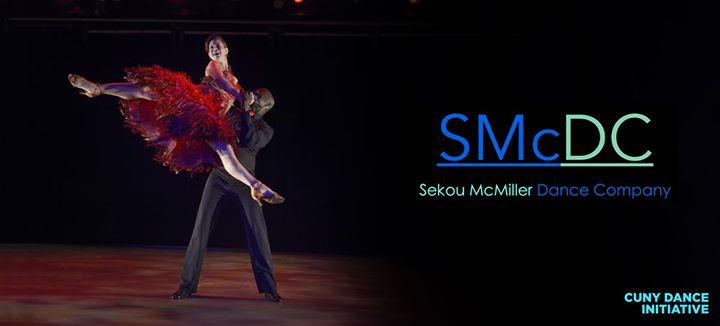 Sekou McMiller Dance Company for the CUNY Dance Initiative.
Sekou McMiller Dance Company
Hostos Center for the Arts & Culture
Informal showing: April 29 at 7:30pm
FREE with RSVP
http://www.hostos.cuny.edu/culturearts/events/Year2017/April/Sekou/Sekou.shtm
Sekou McMiller Dance Company fuses Afro-Latin dance and music with contemporary, urban, and classical dance theater to inspire audiences with rhythmically infectious and thought-provoking performances. The company concludes its CDI residency with a preview of a new work—I am Pulse: Afro Latin Jazz and Soul Experience—followed by a talk-back with the choreographer and performers.
Dance Caribbean COLLECTIVE. Photo courtesy of the company.
Dance Caribbean COLLECTIVE
Brooklyn Center for the Performing Arts at Brooklyn College
Showcase and panel discussion: May 4 at 6:30pm
Informal showing/open rehearsal: June 2 at 4pm
West Quad Building, Room 204
FREE / www.brooklyn.cuny.edu
Brooklyn-based Dance Caribbean COLLECTIVE is developing new work for the 2017 New Traditions Festival, held during Caribbean Heritage Month in June. The New Traditions Showcase is a platform for dance artists working experimentally with movement, content, and aesthetic choices to present stories of the contemporary Caribbean/Caribbean-American experience. The collective's residency will feature a dance showcase and town hall panel discussion, plus an informal showing for the general public and the college community.      
Tiffany Mills Company (Jeffrey Duval, Kevin Ho and Petra van Noort) in Berries and Bulls.
 
Tiffany Mills Company
Queensborough Performing Arts Center at Queensborough Community College
May 5 at 8pm
$10 general admission / FREE for students
Tiffany Mills Company's new work-in-progress combines Mills' boldly physical vocabulary with a Dr. Seussian playfulness, embracing the idiosyncratic. An eclectic array of music from Sleater-Kinney, Beck, and the Beastie Boys accompanies this foray into an off-kilter existence.
Other residencies this winter/spring include: Andrew Nemr at Borough of Manhattan Community College; luciana achugar and mwest dances at College of Staten Island, Department of Creative and Performing Arts; Camille A. Brown at On Stage at Kingsborough; Elisa Monte Dance at LaGuardia Performing Arts Center; Sidra Bell Dance at Lehman College Department of Dance and Theatre; Jiva Dance and Divine Rhythm Collective at Queens College; and Jenni Hong at Queensborough College, Department of Dance and Physical Education. In addition to rehearsing on campus, these artists are presenting open rehearsals and workshops for CUNY students.