Dance News: CUNY Dance Initiative Announces Partnership with The Bessies, Call for Applications and Fall 2018 Events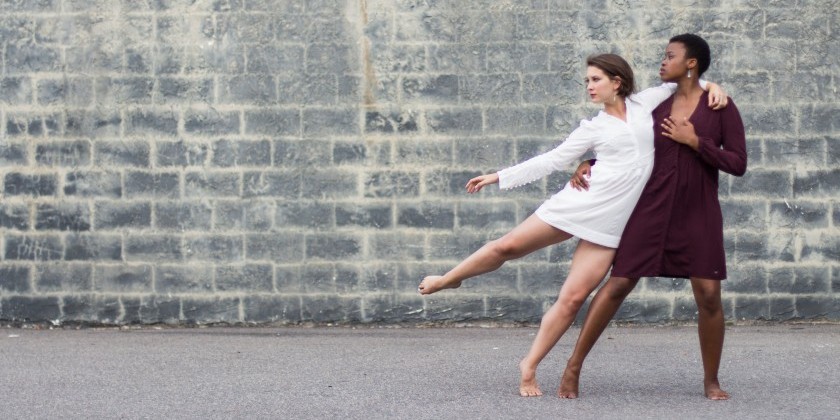 Partnership with The Bessies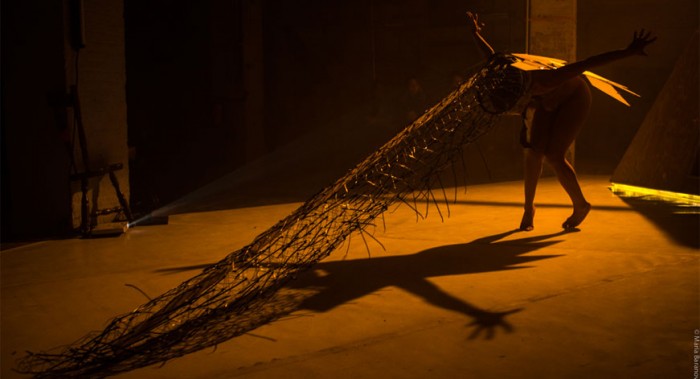 Marjani Forté-Sanders' Memoirs of a…Unicorn.
The CUNY Dance Initiative (CDI) is partnering with The Bessies, the New York Dance and Performance Awards. The winning NYC choreographers in the "2018 Outstanding Production" category will teach master classes at CUNY colleges that are part of CDI and have formal academic dance programs: Queens College, Queensborough Community College, and Lehman College. 
"This is a perfect and very valuable partnership for The Bessies," said Executive Director Lucy Sexton. "Exposing CUNY's young dancemakers to the most exciting choreographers working today gives them a knowledge and understanding of the groundbreaking work. This benefits both the students and the choreographers---and strengthens the city's dance field as a whole."
Annual Call for 19-20 Applications
Photo credit: CUNY Dance Initiative.
CDI, an increasingly competitive residency program, will be holding its open, annual call for applications from October 2 - November 1, 2018. Established and emerging New York City choreographers and companies working in a variety of styles, from contemporary to traditional forms, are encouraged to apply for 2019-2020 residencies. CDI is offering an application information session on Thursday, October 11 at 6:30pm at Baruch Performing Arts Center in Manhattan. 

More information about CDI, the 2018-19 resident artists and events, the application and guidelines are available online: www.cuny.edu/danceinitiative
 
Fall 2018 Events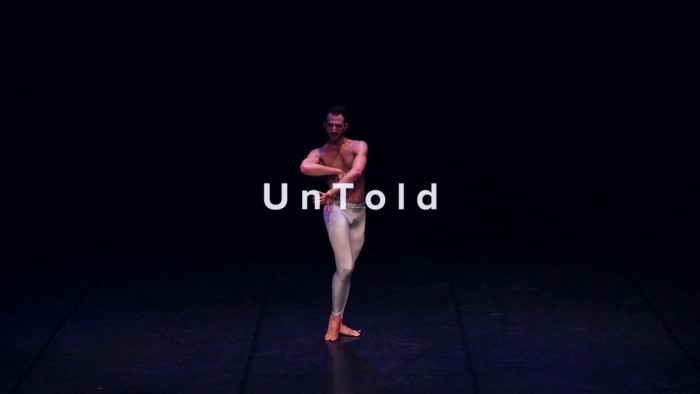 Photo credit: FJK Dance.
CDI, an unprecedented model for collaboration between the City University of New York (CUNY) and New York City dance artists, also announces its Fall 2018 calendar of events. 
Between now and June 2019, 13 CUNY colleges in all five boroughs are hosting 23 residencies, offering studio and stage time to New York City-based choreographers and companies. Fall performance highlights include the premiere of FJK Dance's UnTold, inspired by pre-Islamic Arab poetry (Sept 13 & 15 at John Jay College); RIOULT Dance NY's Street Singer: The Life of Edith Piaf, a brilliant mix of dance, theater, and music (Oct 27 at On Stage at Kingsborough); and a program of new work by Brazilian-born Carlos Dos Santos, Jr. (Nov 2 at Hostos Center for the Arts & Culture). Details on the performances, which are all open to the public, are below.
The founding principle of CDI is to provide much-needed space for artists to create and rehearse, but the CUNY Dance Initiative has become much more than a free space program. CDI enhances the cultural life of CUNY campuses and strengthens connections between the professional NYC dance community and CUNY students/faculty: residencies include master classes for CUNY students and the campus community, along with open rehearsals, showings of works in progress, and subsidized tickets for performances by CDI artists. 
Schedule of Events:
FJK Dance
Thursday, September 13 at 7:00pm & Friday, September 15 at 7:30pm
John Jay College, Gerald W. Lynch Theater
Tickets: $20-$45 / $10 students with ID / FREE for John Jay students, faculty & staff 
www.fjkdance.com
 
Led by Iraqi born Artistic Director Fadi J. Khoury, FJK Dance draws on a heady mix of styles, from Argentine tango to Middle Eastern movement, classical ballet and ballroom dance. The program features the premiere of Khoury's new work, "UnTold," a multimedia performance inspired by pre-Islamic Arab poetry -- the Al Mu'alaqat, a set of seven poems. Existing at the intersection of visual art and contemporary dance, "Untold" illuminates the complex beauty of Middle Eastern culture at a time when stereotypes govern Western perceptions of the region. Guest choreographers Gary Pierce (co-founder of American Ballroom Theatre Company) and jazz artist Debbie Roshe will also premiere new work created for FJK's diverse company of ten dancers.
RIOULT Dance NY
Street Singer: Celebrating the Life of Edith Piaf
Saturday, October 27 at 8:00pm
On Stage at Kingsborough
Tickets: $34-$39
www.onstageatkingsborough.org / 718-368-5596
Pascal Rioult's brilliant evening of dance and song conjures Edith Piaf's dramatic, inspiring life, as she rose from the dark streets of Paris to the glamorous lights of Broadway. Broadway star Christine Andreas, backed by live musicians, performs Piaf's iconic songs as RIOULT Dance NY's company brings her story to life - with Pascal Rioult himself in a featured role.
Carlos dos Santos, Jr
Hostos Center for the Arts & Culture
Friday, November 2 at 7:30pm
$10 general / FREE for students
www.hostoscenter.org / 718-518-4455
 
Known for his work for Colorado Ballet, the Alvin Ailey American Dance Center, American Dance Festival, and DanceBrazil, dancer/choreographer Carlos Dos Santos will present a program of dances that celebrates the diversity of New York City.
 
Matheta Dance
Brooklyn Center for the Performing Arts
Open rehearsal/work-in-process showing: December 14 at 3:00pm
FREE
www.brooklyncenter.org / 718-951-4600
 
Matheta Dance, led by South African born choreographer/dancer Khensani Mathebula, concludes its rehearsal residency at Brooklyn College with a work-in-process showing of two new pieces that reflect on the idea of a journey and the relationships needed to sustain and support the process. These works are inspired by the words of Audre Lorde ("I am not free while any woman is unfree, even when her shackles are very different from my own") and touch on timely social issues.
---
The Dance Enthusiast Shares News From The Dance World And Creates Conversation!
For more FROM THE PRESS pieces, click here.
If you have important news to share, please send an announcement or press release to info@dance-enthusiast.com!