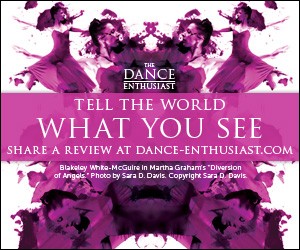 Related Features
Complexions Contemporary Ballet Named YoungArts Resident Dance Company
Renowned Dance Company to Create New Work by Dwight Rhoden While in Miami
The National YoungArts Foundation (YoungArts) is proud to announce that Complexions Contemporary Ballet — co-founded by Tony Award-nominated Broadway performer, 1986 YoungArts Winner in Modern Dance and U.S. Presidential Scholar in the Arts, Desmond Richardson — will be YoungArts' resident dance company from October 25 through November 8.
Supported by a generous grant from ArtPlace America, this residency builds on YoungArts' existing visual arts residency program and expands the organization's support of artists in the United States while strengthening its place as a creative catalyst for Miami's growing cultural landscape.

"YoungArts is honored to support Complexions Contemporary Ballet by providing them with the space, time and resources needed to create new works," said Lisa Leone, Vice President of Artistic Programs. "As YoungArts continues to identify and support young artists across the country we are also expanding our programs to assist them throughout their careers. This residency is just one example of how we are addressing the needs of artists across generations."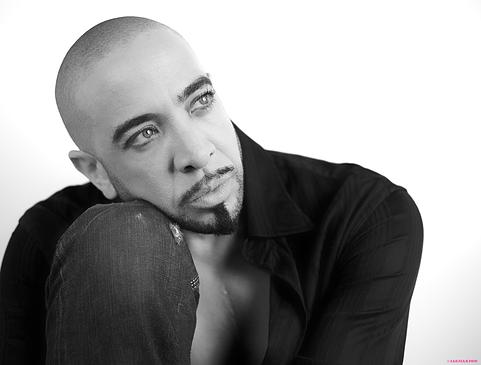 Portrait of Dwight Rhoden. by Jae Man Joo.

Being YoungArts' resident dance company will provide the renowned Complexions Contemporary Ballet with time, space and resources, giving the dancers a chance to work in Miami and engage with its community. Complexions will receive an honorarium; a stipend to cover travel, projects and other related expenses as well as two weeks of housing and a studio workspace in the newly renovated Jewel Box on the YoungArts Campus. While in residence, the company will create an original work by Master Choreographer Dwight Rhoden that will premiere at the company's annual Joyce Theater Season in New York between November 17 and 29. On November 7, Complexions will share some of its work with the public through an Outside the Box performance in Miami. 
Desmond Richardson, 1986 Winner in Dance and U.S. Presidential Scholar in the Arts,
American dancer and co-founder and co-artistic director of Complexions Contemporary Ballet.
Richardson stated, "As an alumnus, YoungArts has continued to be such a supportive entity in my career. I am incredibly honored that Complexions, now celebrating its 21st season, has been given this vital opportunity. What I am most looking forward to as part of this residency is sharing with Complexions the supportive environment of art and exchange that YoungArts fosters. I cannot wait to get started."
Complexions dancer and YoungArts alumna Melissa Anduiza (2005 YoungArts Winner in Dance) also will return to the YoungArts Campus for the residency.

Renovated by STA Architectural Group as part of Frank Gehry's master plan for the Campus, the Jewel Box has been transformed into a flexible space for artists to work, play and create. The second floor features a sprung dance floor, full-length mirrors and ballet barres. 

This residency is sponsored by a grant from ArtPlace America, a national consortium that funds significant projects that use art and culture for creative placemaking to shape communities' social, physical and economic futures.
For more information, visit youngarts.org, facebook.com/YoungArtsFoundation or twitter.com/YoungArts. Watch a brief video about YoungArts below: