Congratulations to Eduardo Vilaro of BALLET HISPÁNICO Inducted Into Bronx Walk of Fame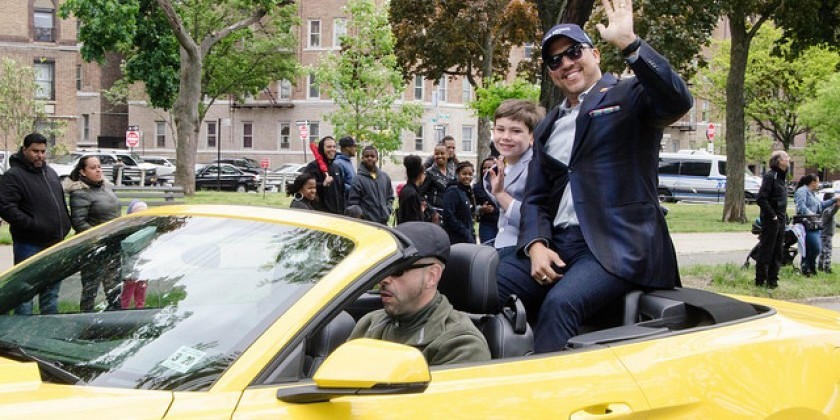 As part of Bronx Week 2016
This past weekend, Bronx Borough President Ruben Diaz Jr. in collaboration with The Bronx Overall Economic Development Corporation and The Bronx Tourism Council, inducted Eduardo Vilaro, Artistic Director and Chief Executive Officer of Ballet Hispanico, into the Bronx Walk of Fame, along with Vincent Pastore, Peter Sohn, and Arlene Alda, and celebrated their accomplishments with over 500 who attended the highly-anticipated annual Bronx Ball.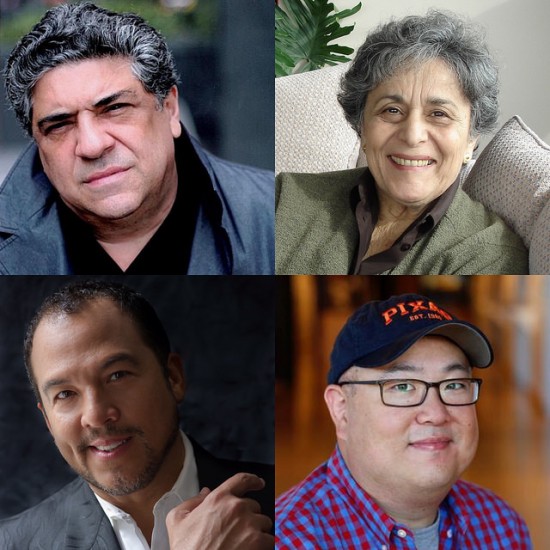 2016 bronx walk of fame collage (Clockwise from top right: Arlene Alda, Peter Sohn, Eduardo Vilaro and Vincent Pastore.
"I have been blessed with a special life. I create art and impact young people with the arts education and my culture. When I look back and think of what in my DNA made me strong enough to contend with the challenges I had to face, I know it is because I grew up in the Bronx," said Eduardo Vilaro. "The Bronx gave me the strength and determination to excel and succeed. Growing up in a tough neighborhood wasn't just about learning to stand up for yourself. It was about community and the neighbors who watched out for you-the helping hand when one of your own was in trouble. We learned the respect and dignity of hard working adults. Behind the often described gritty face The Bronx, there is a community that is full of pride and a beautiful soul that welcomes everyone."

"Bronx Week is always an amazing time of year, and Bronx Week 2016 was a tremendous opportunity to showcase the great things that are happening in our borough," said Bronx Borough President Ruben Diaz Jr. "This year's Bronx Walk of Fame honorees-Vincent Pastore, Eduardo Vilaro, Arlene Alda and Peter Sohn-are great examples of what it means to be a Bronxite, and I was proud to welcome them back home to be part of this wonderful week."
Eduardo Vilaro is inducted in the 2016 Bronx Walk of Fame by Bronx Borough President Ruben Diaz Jr.
"Bronx Week is one of my favorite times of the year, because the entire borough celebrates together as it showcases the best of the borough," said Bronx Tourism Council Executive Director Olga Luz Tirado. "We invite visitors to join in the fun!"
"Bronx Week is a time to celebrate our businesses, big and small, that provide much needed jobs to our community as well as a time to honor veterans, seniors, youth, volunteers and our hometown greats.  This year we have even more to celebrate as more than 100,000 jobs were created in our borough," said Marlene Cintron, President of The Bronx Overall Economic Development Corporation. This year's 2016 Bronx Walk of Fame inductees also included actor Vincent Pastore, best known for his role in HBO's hit series The Sopranos; award-winning animator and director of Pixar's The Good Dinosaur Peter Sohn; and award-winning photographer and author, Arlene Alda.
 
Ballet Hispánico performing in Ramón Oller's Bury Me Standing. Photo by Paula Lobo.