DANCE NEWS: 2023 Bowen Award for Inclusive Choreography Awarded to Choreographer and Director Robin Dekkers
The Mark Morris Dance Group's Dance for PD program is proud to announce Robin Dekkers as the 2023 recipient of its annual Lucy Bowen Award for Inclusive Choreography. The $10,000 grant exists to support choreographers who produce new dance works in collaboration with people living with Parkinson's disease. The grant will assist Dekkers with the production costs of presenting a new dance film with members of the Berkeley, CA Dance for PD community in July 2023. 
Robin Dekkers Winner of 2023 Bowen Award for Inclusive Choreography; Photo: Courtesy of MMDG
"Robin was unanimously chosen by the panel for this year's Award," said Bowen McCauley, who chaired the selection committee. "Their experience, commitment to community, uplifting proposal for a new work, and work samples made them a standout among many strong applicants. I cannot wait to see what Robin creates for the Dance for PD group at Berkeley Ballet Theater!"   
MMDG's DANCE FOR PD® Robin Dekker's One And All; Photo: Still from Film
Robin Dekkers approaches choreography as an opportunity to be innovative, inclusive, and curious, often challenging existing traditional art forms to reflect the ever-changing dynamics of our society. As Berkeley Ballet Theater's Artistic Director since 2017, and Post:ballet founder and Artistic director since 2009, Dekkers is dedicated to using their passion for movement and vibrant imagination to inspire the next generation of movers and movement makers. Their existing works have been described as "anything but risk-averse" (SF Chronicle) and they were named "25 to watch" by Dance Magazine in recognition of their approach to multi-disciplinary collaborations. They also have prior experience commissioning works for Kansas City Ballet, Atlanta Ballet, Smuin Ballet, Grand Rapids Ballet, sjDANCEco, and Diablo Ballet. Having trained and danced professionally with Ballet Arizona, ODC/Dance, Company C Contemporary Ballet, and Diablo Ballet, their passion for providing innovative performances continues to reflect through their own creations.
"It's important to me that every piece I create connects with and reflects the people I'm working with," said Dekkers. "I believe that my work is best when it is personal, connected to the collaborators involved, and uses memories and lived experiences as the core of the movements created together. It's palpable when a performer feels a personal connection to the movement and the work, and that feeling inevitably ripples out to the audience witnessing it.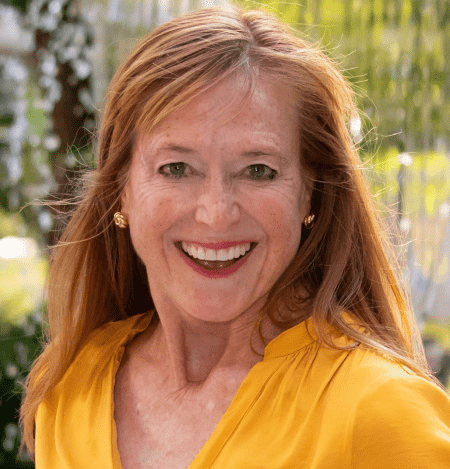 Lucy Bowen; Photo: Courtesy of MMDG
The inaugural Bowen Award was granted to NYC-based Argentinian choreographer, dancer, and teaching artist Valeria Solomonoff, an NYU Tisch Tango instructor and research associate at Harvard's Partnering Lab. Solomonoff, who uses her tango roots to reimagine new possibilities of partnering, will create a new piece with members of the New York City Dance for PD community, who will premier her new work at the Mark Morris Dance Center in June 2023.
Valeria Solomonoff; Photo: Courtesy of MMDG
A call for proposals for the 2024 grant will be released on May 15, 2023. Award applicants must be emerging or established choreographers whose body of work reflects quality, craft, creativity, and innovation and who are proposing a collaborative partnership with a specific, established Dance for Parkinson's class community anywhere in the world. 
---
The Dance Enthusiast Shares news from the dance world and creates conversation.
For more Dance News pieces, click here.
If you have important news to share, please send announcements or press release to info@dance-enthusiast.com!
---
The Dance Enthusiast - News, Reviews, Interviews and an Open Invitation for YOU to join the Dance Conversation.