DANCE NEWS: Americans for the Arts Honors Dance Artists Charya Burt & Christopher "Mad Dog" Thomas with Annual Johnson Fellowship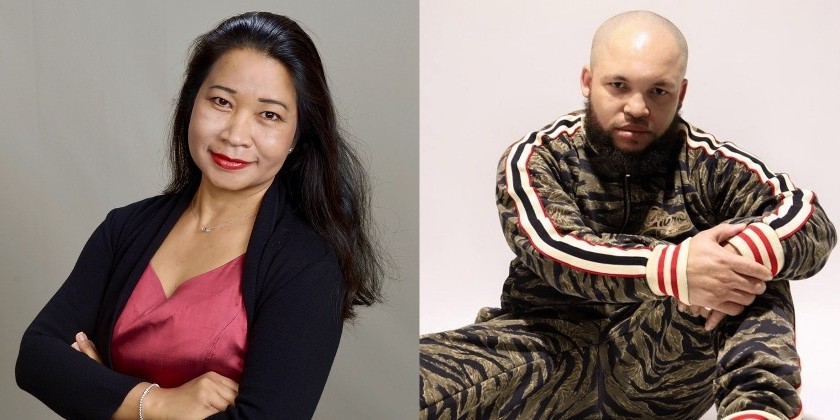 Learn More About The Artists, Who Specialize in Cambodian Dance & Juke/Footwork
Americans for the Arts has announced two extraordinary dance artists as recipients of the 2022 Johnson Fellowship for Artists Transforming Communities: Charya Burt of Windsor, California, and Christopher "Mad Dog" Thomas of Chicago. The Johnson Fellowship honors an individual artist who demonstrates a sustained commitment to civic participation through their work, and who has made a positive and meaningful difference to inspire, inform, engage, challenge, animate, and celebrate communities through arts and culture. Each is recognized with a $35,000 award.
Charya Burt, a recipient of the 2022 Johnson Fellowship for Artists Transforming Communities. Photo courtesy of the artist.
Burt is a master dancer, choreographer, vocalist, and teacher of classical Cambodian dance. Through dance, her purpose is to help the Cambodian diaspora reconcile the ongoing, traumatic effects of the Khmer Rouge Genocide toward building healthier communities and strengthening cultural identity. As a traditional artist, she trained with Cambodia's foremost dance masters who survived the genocide and has dedicated her life to mastering the over 4,000 gestures that comprise the vocabulary as well as the dances that make up the classical repertory.
Through formal instruction, workshops, public performances, and the creation of new works, Burt advances the classical tradition among new generations across the United States, with longstanding and deep commitment to California's urban centers and rural towns where Cambodians live. Her classical and original works provide a bridge between generations of Cambodian Americans as elders suffer from post-traumatic stress disorder and generational trauma reverberates in families and communities. Original new works innovate the dance form and provide a platform for Cambodian community members and broader publics to understand and talk about contemporary issues such as immigrant and refugee displacement, while amplifying the importance of traditional arts in community healing, celebration, and in achieving racial and cultural equity.
In 2022, Burt will bring together four generations of multi-disciplinary Cambodian American artists to begin work on "The Rebirth of Apsara," a new dance theater piece. It will explore how Khmer arts have embodied the essence of Cambodian culture from ancient mythology to its post-1970s genocide revitalization. The work will premiere on Cambodian Victory Over Genocide Day, which is January 7, 2024. Burt will also create "Beautiful Dark," a collaborative dance piece with live original music that explores the social and psychological impact of colorism (the discrimination against individuals with darker skin tones, typically among people of the same ethnic group), including the social phenomenon of skin whitening and the physical, emotional, and cultural implications it has for persons of color.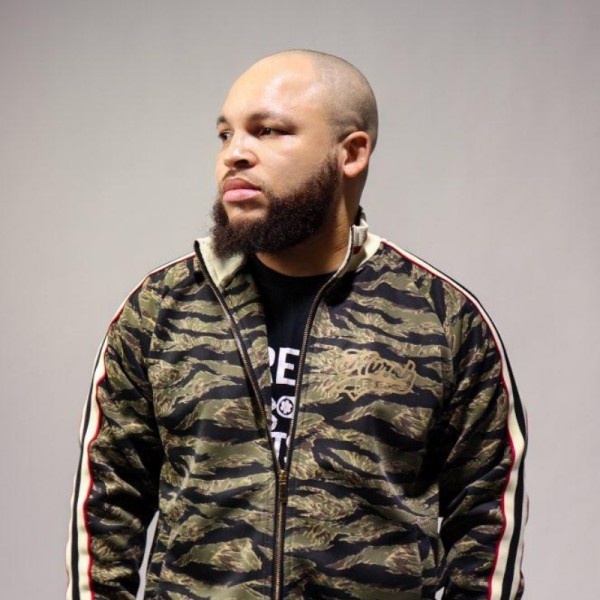 Christopher "Mad Dog" Thomas, a recipient of the 2022 Johnson Fellowship for Artists Transforming Communities. Photo courtesy of the artist.
Thomas is a dancer, choreographer, activist, youth mentor, and an exemplar of Juke/Footwork, a dynamic dance form arising out of the streets of Chicago and rooted in an indigenous culture of urban artistry and activism. He is famous not only for his 170 beats-per-minute footwork, musicality, individuality, and stage presence, but also for creating compassionate space for others to develop their own genuine expressions. Born and raised in Chicago's Altgeld Gardens project homes, Thomas was inspired to dance at the age of five by artists like Michael Jackson and New Edition. Nearly two decades ago, he turned to dance to survive the trauma of gun violence to which he lost a friend. Footworking was a way to be vulnerable in an environment of toxic masculinity.
In 2005, Thomas joined Kuumba Lynx (KL), a healing and culture-making organization working for liberation for Chicago's youth and their families through artistic expression. There, he fiercely advances KL's mission to cultivate strong communities built on a foundation of love. As a sought-after teacher and KL's program manager, Thomas has built an inclusive space for young people, grounded in critical thinking, artistic excellence, and popular education. Using footwork as a tool for activism, and drawing on lived experience, he engages youth and creates space to understand and address issues of environmental racism, police violence, the carceral system, and school-to-prison pipeline. Thomas and his young apprentices have performed with the Chicago Symphony Orchestra, Chicago Youth Dance Festival, and the Chicago Hip Hop Theater Fest, among other events. Devoted to Chicago communities impacted by these issues, Thomas also teaches footwork at a juvenile temporary detention center as part of a social/emotional development program.  
In 2022, Thomas will explore codifying his style of Chicago Footwork while developing new choreographies that tell the stories of how bodies react to certain traumas. "Shortness of Breath," part of a collection of work titled "Footwork Through the Trauma," explores the effects of environmental racism from which Thomas himself, as well as family members, have suffered with respiratory problems. Through another project, Thomas is facilitating intergenerational experiences showcasing Chicago Footwork and traditional Aztec dance, forms that play a pivotal role in the identities of the city's Black and Mexican communities with the aim that Black and Brown communities learn more about each other and how to work together.
Graphic from AmericansForTheArts.org.
Nolen V. Bivens, President and CEO of Americans for the Arts, commented, "With boundless energy and dedication, Charya Burt and Christopher 'Mad Dog' Thomas have made a positive and meaningful difference to inform, engage, heal, and celebrate communities through the unique power of dance. Through their work in neighborhoods, schools, and other community settings, they are fostering cultural expressions that broaden perspectives on issues, demonstrating the value and impact of the arts at the community level, and helping to envision new possibilities. I congratulate them for this well-deserved recognition and look forward to seeing their work throughout this year."  
Details about Burt and Thomas can be found on the Johnson Fellowship page. The Johnson Fellowship celebrates the legacy and work of the late Robert Leroy "Yankee" Johnson, who served as the first executive director of the King County Arts Commission. An accomplished musician and writer in his private life, Yankee and his late wife, Laurel Lee Johnson, both believed that artists, when given the opportunity, can create real paths for change. The fellowship is supported by the generosity of the Laurel and Yankee Johnson Trust.
Americans for the Arts is a nonprofit organization that advances the arts and arts education advocacy in America. Based in Washington, D.C., it has a record of more than 60 years of service. Americans for the Arts is dedicated to representing and serving local communities and creating opportunities for everyone to participate in and appreciate all forms of the arts. Additional information is available at AmericansForTheArts.org.
---
The Dance Enthusiast Shares news from the dance world and creates conversation.
For more Dance News pieces, click here.
If you have important news to share, please send announcements or press release to info@dance-enthusiast.com!
---
The Dance Enthusiast - News, Reviews, Interviews and an Open Invitation for YOU to join the Dance Conversation.