DANCE NEWS: Paul Anthony Dennis Named Chair of the Dance Department at Hunter College
Paul Anthony Dennis, an associate professor of dance at the University of Massachusetts, Amherst, has been named the new chair of the Dance Department at Hunter College, it was announced by Hunter College President Jennifer J. Raab.  Professor Dennis, a former member of the Jose Limon Dance Company, is a respected scholar researching the relationship between dance and movement to neurodegenerative diseases. 
"We welcome Paul Anthony Dennis to our faculty and look forward to his work as chair of the Dance Department, which is the only freestanding dance department in the City University of New York," said President Raab.  "Those who say you can't have it all in one person, have not met Paul Dennis.  Not only is he a world-renowned international dancer, but he is an educator and a scholar himself.  His academic and creative experience are well-suited to our program which provides a rigorous, challenging and humanistic dance education in a liberal arts environment."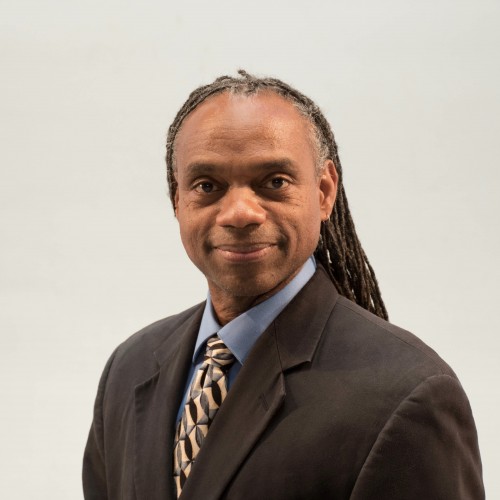 Professor Paul Anthony Dennis. Portrait provided by Hunter College
Professor Dennis earned his BFA at the Juilliard School, and an MFA at Purchase College, Conservatory of Dance.  While at UMass Amherst, he was also Associate Director of the White Mountains Summer Dance Festival, and a Five College faculty member, which enabled him to teach at Mount Holyoke, Amherst, and Hampshire Colleges.  His career includes performances with Works/Laura Glenn Dance, Jacob's Pillow Men's Dancers: The Ted Shawn Legacy, Janis Brenner and Dancers, Scapegoat Garden, a 1995 White House performance and Florence's "White Nights Festival" at Palazzo Vecchio Salone De Cinquecento. 
"I'm delighted to return to New York City and become a part of both the academic and cultural offerings in the Hunter College Dance Department," said Professor Dennis.  "I was especially drawn to the cultural diversity of the students and faculty for which Hunter is known.  In my positions at UMass Amherst and the Five College Dance, I worked on their Diversity, Equity and Inclusion (DEI) committee addressing white supremacy and racism in our classrooms, practices, pedagogies, institutions, and the broader dance field.  I plan to bring the many lessons learned with me in my new role at Hunter."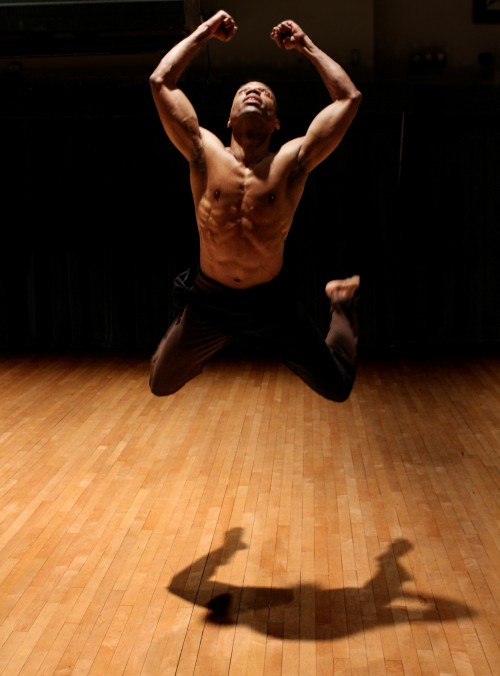 Professor Paul Anthony Dennis jumping. Photo by Julie Lemberger
In addition, Professor Dennis plans to introduce courses that reflect his academic interests in the relationship between dance and the health sciences. 
"My own research into using dance for Huntington's Disease, as an example, reflects my interest in exploring collaborative avenues with other departments, with the goal of finding ways of bridging the gap between art and science," said Professor Dennis. 
The Hunter College Dance Departments offers a BA and MFA in Dance, 5 year BA/MA and an MA in Dance Education with New York State K-12 certification. The curriculum provides students with a strong foundation that can lead to professional careers for performers, creators, scholars, educators, and arts advocates. Hunter Dance alumni have worked with artists and companies such as Bill T. Jones, Doug Varone, Pilobolus, Liz Lerman, Trisha Brown, Vicky Shick, Heidi Latsky, Pilobolus, director Peter Sellers, NY Baroque Dance Company, Phantom Limb, Camille A. Brown, Christal Brown, BodyCartography Project, SYTYCD, in various Broadway productions, and as independent choreographers.  The Dance Department is known for the cultural diversity of the student population, the active, professional faculty, and the wide range of program opportunities.  
---
The Dance Enthusiast Shares news from the dance world and creates conversation.
For more Dance News pieces, click here.
If you have important news to share, please send announcements or press release to info@dance-enthusiast.com!
---
The Dance Enthusiast - News, Reviews, Interviews and an Open Invitation for YOU to join the Dance Conversation.