DANCE NEWS: Performance Space New York's Spring 2021 Programming
Performance Space New York announces its Spring 2021 programming, with collaborative, connective processes and hybrid projects—embracing virtual and audio forms necessitated by the pandemic while safely welcoming the public back into the building. FRAGMENTED BODY PERCEPTIONS AS HIGHER VIBRATION FREQUENCIES TO GOD, an installation—built from Kudzu ash, water, algae, moss, stone—from poet/visual artist Precious Okoyomon brings audience members back to Performance Space for the first time, transforming it into a space for grief, mourning, and catharsis (March 20-May 9). A supergroup of Black femme theatermakers, AFROFEMONONOMY (including Lileana Blain-Cruz, Charlotte Brathwaite, Eisa Davis, Jackie Sibblies Drury, Ayesha Jordan, Joie Lee, April Matthis, Jennifer Harrison Newman, Okwui Okpokwasili, Stacey Karen Robinson, Kaneza Schaal, and others) join together in a responsive collaboration surrounding works by Kathleen Collins, Adrienne Kennedy,and Eisa Davis (March 1-June 27). And the second iteration of Knowledge of Wounds—a ceremony, a digital fire, a calling to vibrate in good relations across Indigenous time and space, curated by S.J Norman (Koori, Wiradjuri descent) and Joseph M. Pierce (Cherokee Nation)—reimagines the event as a virtual platform unfolding throughout 2021, connecting people across the world and centering Indigenous practices of care, sovereignty, and accessibility. 
02020, the year-long project during which a group of NYC-based artists were invited—together with the staff and board—to re-vision Performance Space New York, concluded as planned at the end of December 2020. But the work continues. 02020's principled goals have been emergent, and many of the reflections from the year's experiences are materializing through continuing engagement. This year, members from 02020 are collaborating with Staff and Board to devise and implement a slow-time process that centers deep commitment and conversation with Performance Space's expanding constituencies. This will help reshape the vision and strategic plan for the future by building systems for access, equitable employment, and life-affirming institutional practices.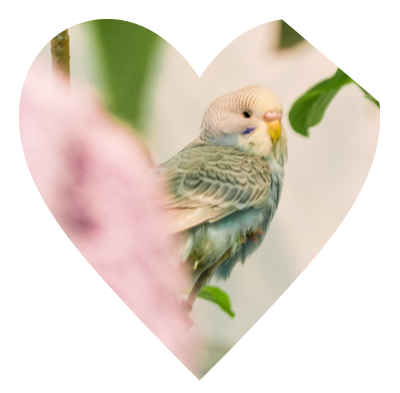 FRAGMENTED BODY PERCEPTIONS AS HIGHER VIBRATION FREQUENCIES TO GOD by Precious Okoyomon. Credit: performancespacenewyork.org
FRAGMENTED BODY PERCEPTIONS AS HIGHER VIBRATION FREQUENCIES TO GOD
March 20-May 9
Opening Reception | March 20, 12 - 6pm
Thursday - Sunday | 12 - 6pm
Precious Okoyomon's latest installation, the first work welcoming the public back into Performance Space New York since the pandemic began, is an offering to those who enter, to sit or stand or lay down in the uncomfortable space of grief that we so often avoid. 
Considering the events of 2020—the pandemic and the repeating horrors of Black death—and responding  to the brutal mood of apocalypse and rapture in the past year, Okoyomon sought to create an ecosystem that could hold grief. Okoyomon creates a wake for Black death that emulates and gestures toward the sublime horror done to our natural world by anti-Blackness. Okoyomon's major material here is ash from incinerated kudzu, grown for their most recent exhibition, Earthseed, at the MMK in Frankfurt. The vine, originally from Japan, was used in the U.S. to prevent soil erosion resulting from the cultivation of cotton - a bandage intended to cover up the environmental tolls of slavery. It instead proliferated, and became known as "the vine that ate the south."
Through Okoyomon's use of natural materials—swirling with the symbolic weight of the kudzu ash—this work considers the thesis of Christina Sharpe's 2016 book In the Wake: On Blackness and Being, and surrounds the notion that our atmospherical and climatological conditions are not just structured by anti-Blackness, but further founded in and through Black death. Sharpe refers specifically to how the environmental effects of slavery and the slave trade have quite literally transformed our physical world, and its patterns, and to how the ever-present psychological pressure applied on Black life by and after chattel slavery is an enviromment in and of itself. 
Describes Okoyomon, "The creation of Earthseed started this ever-flourishing garden of kudzu, which was allowed to evolve and escape and be truly wild. At the end, it had to be killed: it couldn't be transplanted to a new environment because it's a monster. And the way I had to burn it all and the way that ash gets to have a new life here, it seemed the only reconcilable wake we could do for it, and one that would reflect the timeline of death we've been in. 2020 was the reckoning of death, and we're still living in it. We have to face it and live in it and allow it to change us and be changed by it."
Both ensuring Covid safety and allowing viewers the unrushed time and open space to be changed by the ecosystem, the installation will only be open to a few viewers at a time. Okoyomon adds, "A lot of people don't get to go to an installation and just sit in there or lay down on the ground. But I feel like it's going to be one of those special spaces where I want people to come and have time to self-fragilize."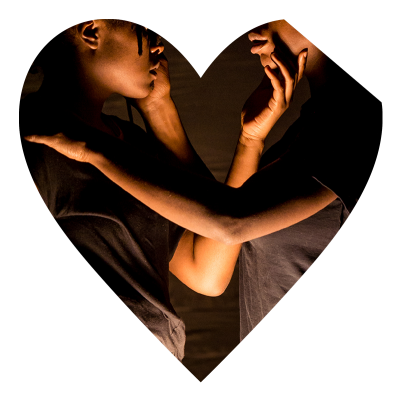 AFROFEMONONOMY // WORK THE ROOTS. Credit: performancespacenewyork.org
AFROFEMONONOMY // WORK THE ROOTS 
March 1- June 27
With Live Outdoor Offerings the Weekends of May 15 and May 22
& Outdoor Film Projection and Installation with Live Sound Interaction May 22-June 27
AFROFEMONONOMY is an activation of Black femme theatermakers that includes Lileana Blain-Cruz, Eisa Davis, Charlotte Brathwaite, Jackie Sibblies Drury, Ayesha Jordan, Joie Lee, April Matthis, Jennifer Harrison Newman, Okwui Okpokwasili, Stacey Karen Robinson, Kaneza Schaal, and others to be announced. The members of AFROFEMONONOMY have collaborated in different configurations, gathered and celebrated each other's work—but have never worked together as a group. WORK THE ROOTS brings these cross-genre, innovative artists together at Performance Space New York to illuminate unsung texts by literary foremothers Kathleen Collins and Adrienne Kennedy through multivalent aesthetic and personal histories. To share documentation and artifacts from this residency, AFROFEMONONOMY plans to broadcast their investigations via a dedicated web-based radio station for audiences around the world to easily access and experience their process.
AFROFEMONONOMY, in a collective statement, says, "AFROFEMONONOMY // WORK THE ROOTS is an affirmation of how we as Black women, expected to maintain the world's health, can restore and not imperil our own. Black women absorb disproportionate stress and often develop a variety of risk factors, including higher early mortality rates with cancer and other diseases. Working inside the unsustainable economy and time structures of theatre making are often depleting for us. AFROFEMONONOMY // WORK THE ROOTS is a Black femme reclaiming of time and space, a model for restoration, a continuation of the lineage of our foremothers' formative presence in the downtown avant-garde. We claim our health and sovereignty, prioritizing our human needs, and translate the ease, free expression, and non-compulsory ethos of our informal gatherings to our working conditions and aesthetic."
Eisa Davis says, "There's a liberatory impulse in the work that comes from people who are descendants of captives. Kathleen and Adrienne are both nurturing all of the generations that come after them. We're not only trying to think about their original intent, but we're also thinking about our own responses, our own work and aesthetics in the way we're dreaming and imagining, given the path that they've paved for us." 
Charlotte Brathwaite says, "We are not only descendants of captives but of griots and healers, carrying history and inspiring imagination through song and storytelling. Kathleen and Adrienne's works create space for dreaming, and for transformation. As a director myself, I don't think Black women get enough credit for creating spaces of wonder and intellectual expansiveness. So many of the co-conspirators in this group are people with incredible imaginations and hearts and powers, who aren't allowing their work and ideas to sit in a box, and who are making rituals and work where they can create space for themselves and others to breathe." 
Says Kaneza Schaal, "As theatermakers, we all make things through collectivity. Many times the artists in this group have made things together. We also share meals. Not with any purpose other than to care for each other. And as Black women to build places and ways to keep caring for one another. AFROFEMONONOMY is a window into this, an outcropping of this community of artists."
April Matthis says, "I trust us. I value us. I seek us."
In their residency, the artists will explore Begin The Beguine, a 1984 quartet of unproduced one-acts by the late Kathleen Collins, in virtual and in-person discussions and rehearsals, and plan a global reverberation of the work beginning May 15th. Collins, a visionary writer, director and professor with a prodigious output of films, plays, screenplays, novels and short stories, died of breast cancer at the early age of 46. Her premature death, mirroring those of other Black women writers such as Audre Lorde and June Jordan, begs the question of Black women's endangered health. Eisa Davis met Collins' daughter, Nina—who has ensured her mother's legacy blossoms for generations to come, securing distribution for Collins' breakthrough feature film Losing Ground and editing and publishing two books of Collins' writing—when Davis performed excerpts of Collins' short stories. As they strategized about how to bring Begin The Beguine to life, Davis organized a reading through The New Black Fest at the Lark—then brought the project to the artists of AFROFEMONONOMY. 
AFROFEMONONOMY will also explore Etta and Ella On The Upper West Side/The Vanishing Literary Club, a recent duo of intertwined texts by Adrienne Kennedy, and The Essentialisn't, a Creative Capital Award winning music-theatre project by Eisa Davis. These three works form a triptych with Collins' plays in the residency and for future productions of this project, all overlapping in their concerns regarding Black women, art, health and balance. 
The group's engagement with these texts will manifest as a synchronized world premiere of live outdoor offerings during the weekends of May 15 and 22: in the 122CC courtyard of Performance Space; on a lower Manhattan loading dock as part of Downtown Live, a festival presented by theDowntown Alliance in association with En Garde Arts and The Tank; in various outdoor venues in Brooklyn and Harlem; at a parking lot drive-in performance spearheaded by Oakland Theater Project in Oakland, California; and in Norway and Senegal with AFROFEMONONOMY artists overseas. Along with live outdoor offerings, from May 22 through June 27, AFROFEMONONOMY will also program an in-person, pay what you can, audio visual installation with the occasional surprise live sound interaction at Performance Space for minimal audiences with timed entrances and Covid-safe protocols. Partial proceeds will be donated to the Black Women's Health Imperative. Co-production support provided by Deadria Harrington and New Georges.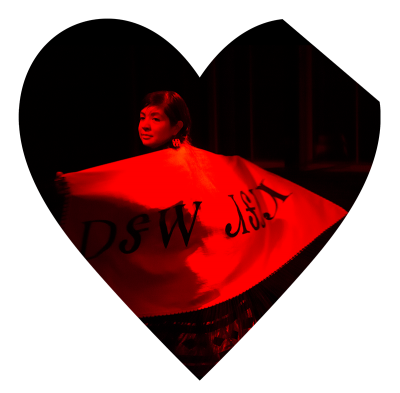 Knowledge of Wounds organized by S.J Norman and Joseph M. Pierce. Credit: performancespacenewyork.org
Knowledge of Wounds 
Curated and led by S.J Norman (Koori, Wiradjuri descent) and Joseph M. Pierce (Cherokee Nation), the second edition of Knowledge of Wounds will take place across digital events throughout 2021. The virtual iteration of the series foregrounds Indigenous methodologies and leadership to create new spaces for knowledge exchange between First Nations communities across the world.
Ceremonial technologies often utilize the act of wounding--the deliberate breaching of the skin--as an initiatory pathway into specific knowledge. The wound itself might be regarded as a threshold. In many Indigenous cultures, threshold spaces are regarded as sacred, and those who dwell there are honored as healers. The speakers and artists invited by Norman and Pierce to lead these virtual gatherings are interested in illuminating the knowledges held within bodies and communities that have been shaped by displacement trauma, and considering especially the ways Native and diasporic peoples embody the tensions and gifts of liminality. 
Knowledge of Wounds is one of the first programs of its kind to focus specifically on the intersections of Indigeneity, gender, sexuality, and the body. The Knowledge of Wounds virtual platform will remain as an Indigenous led and held archive, handing back centuries of archival and epistemological authority from settlers to Indigenous communities.
Following the first edition of Knowledge of Wounds—held in-person in January 2020 at Performance Space New York—organizers Norman and Pierce have expanded the program to become a global digital gathering which is collectively supported by five leading experimental arts organisations: Performance Space New York (NY), Portland Institute for Contemporary Art (PDX), The Momentary (AR), Ballroom Marfa (TX) and Performance Space Sydney (NSW, Australia).
Honoring Indigenous time and space in the spirit of the Wiradjuri term Yindyamarra—which refers to the qualities of respect, going slow, honoring, and taking responsibility—the structures and principles for these virtual gatherings are being developed by the curators in early 2021, with individual events being announced throughout the year as the program evolves. Norman and Pierce will draw from Indigenous cosmologies and celestial cycles to determine the final shape of Knowledge of Wounds, using these cycles as a compass to guide the timing and form of each Knowledge of Wounds event. A Knowledge of Wounds newsletter will provide regular updates. 
Says S.J Norman, "I'm thinking a lot about the core curatorial focus on gathering Indigenous bodies in co-corporeality, and what the flip side of that strategy might look like; how is it that we gather Indigenous bodies in inter-corporeal space when we can't be physically together? I'm normally dubious of digital pivots, however when we are talking about Indigenous people, this proposition actually cracks open some really important and potent questions, especially around representation of geographically marginalised artists and enabling access to gatherings like Knowledge of Wounds to remote and regional communities. Where the first KoW was centred on the specific locus/land of Lenapehoking, a digitally diasporic KoW actually has the potential to be MASSIVE, and a dexterously innovative response to the emergent circumstances for a whole range of reasons. I'm also thinking a lot about how we centered an ethic of care and rest as a radical practice, and how we're all being forced to come good on our promises to pause and dream."
---
The Dance Enthusiast Shares news from the dance world and creates conversation.
For more Dance News pieces, click here.
If you have important news to share, please send announcements or press release to info@dance-enthusiast.com!
---
The Dance Enthusiast - News, Reviews, Interviews and an Open Invitation for YOU to join the Dance Conversation.