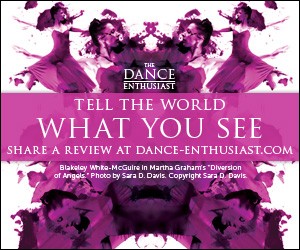 Related Features
DANCE NEWS: Second Cycle of City Artist Corps Grants is Now Open and Closes on July 20, 2021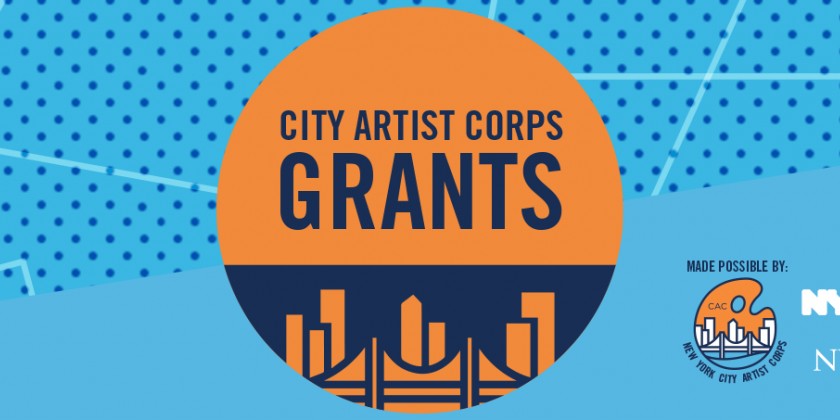 The second cycle of the City Artists Corps Grant to support NYC-based working artists is now open and will close July 20, 2021 at 10:00 a.m. E.S.T. This cycle will support creative public engagement activities hosted from August 20 to October 31, 2021. Grant recipients will receive notification of their award by Monday, August 2, 2021.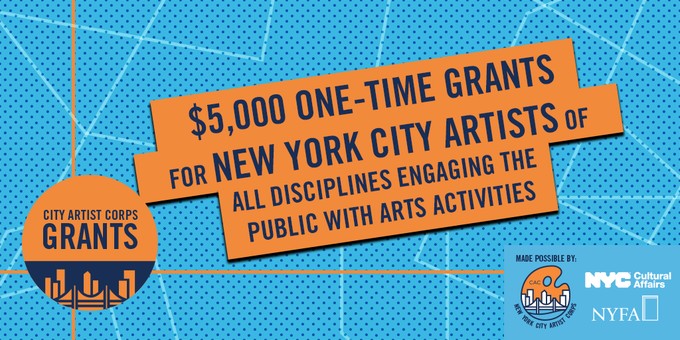 City Artist Corps Grants is part of City Artist Corps, a new $25 million recovery initiative designed to help artists who were both hard hit by the pandemic and who may have been left out of other local and federal funding opportunities. The program is administered by New York Foundation for the Arts (NYFA) in partnership with the New York City Department of Cultural Affairs (DCLA), with support from the Mayor's Office of Media and Entertainment (MOME), and in partnership with re-grant and arts service organizations including Dance/NYC. 
City Artist Corps Grants are intended to support NYC-based working artists who have been disproportionately impacted by COVID-19. The program will distribute one-time $5,000 grants to over 3,000 artists to help sustain their practice and engage the public across New York City's five boroughs this summer beginning in July. Artists working in any discipline are eligible to apply.
The third cycle of the application will open on July 27, 2021 at 10:00 a.m. EST. and close on August 10, 2021 at 10:00 am EST. for creative public engagement activities hosted from September 3 to October 31, 2021.
APPLICATION ASSISTANCE
To assist prospective applicants, Dance/NYC will host one webinar and hold one-on-one technical assistant sessions across application Cycles 2 and 3. Applicants are strongly encouraged to participate. Technical assistance will also be provided by an advisory group of colleague re-grant and arts service organizations including:
A.R.T./New York Flushing Town Hall
Asian American Arts Alliance Indie Theater Fund
Black Public Media Lower Manhattan Cultural Council
Bronx Council on the Arts Makerspace NYC
Bronx Documentary Center New Music USA
Brooklyn Arts Council Poets & Writers
Firelight Media Staten Island Arts
Applicants can participate in technical assistance from any participating partners, regardless of art discipline or geographic location. If you are unable to join the webinar live, a recording will be available on Dance.NYC on Wednesday, July 15, 2021 by 12 p.m. EST. 
Webinar
Dance/NYC will host an online webinar on Monday, July 12, 2021 at 12:00 p.m. EST.  
*ASL interpretation in English provided by SignNexus.
**Closed Captioning in English provided by The Viscardi Center.
If you require reasonable accommodation, please contact Milena Luna as soon as possible via email at cityartistcorps@dance.nyc or call 212-966-4452 (voice only). 
Virtual One-on-One Sessions
Dance/NYC will hold virtual one-on-one technical assistance sessions via Zoom in English and Spanish for application Cycles 2 and 3. Registration will be on a first-come, first-served basis. Applicants will be able to register for one:
One (1) 20-minute session to receive one-on-one support, including but not limited to answering questions about eligibility, required materials, etc.  
OR  
One (1) 40-minute session assisting with the completion of the application on Submittable. Priority for 40-minute sessions will be given to disabled applicants and/or applicants who do not have access to Wi-Fi and/or a computer for the purposes of submitting an application.

ASL interpretation and Closed Captioning will be available upon request at the time of registration. 
 Cycle 2 One-on-One Sessions: 
Friday, July 9, 2021 through July 20, 2021. 
• Register here for 20-minute session
• Register here for 40-minute session  
Cycle 3 One-on-One Sessions: 
Thursday, July 29, 2021 through Tuesday, August 10, 2021. 
Registration for one-on-one sessions will open on Tuesday, July 27, 2021.  

Questions
If you have further questions, you can visit the Frequently Asked Questions (FAQ) page that NYFA manages. Applicants may also submit questions not already addressed on the FAQ page by email: cityartistcorps@dance.nyc. As appropriate, received applicant questions will be shared with NYFA to be added to the FAQ page.
CORONAVIRUS RESOURCES
For the most up to date information on governmental relief efforts, as well as a library of additional funding opportunities and resources to help you navigate this time, please visit our Coronavirus Preparedness Resource Page.
---
The Dance Enthusiast Shares news from the dance world and creates conversation.
For more Dance News pieces, click here.
If you have important news to share, please send announcements or press release to info@dance-enthusiast.com!
---
The Dance Enthusiast - News, Reviews, Interviews and an Open Invitation for YOU to join the Dance Conversation.