Related Features
Contribute
Your support helps us cover dance in New York City and beyond! Donate now.
Four Dance Artists Receive $1.1 Million in 2020 Doris Duke Artists Awards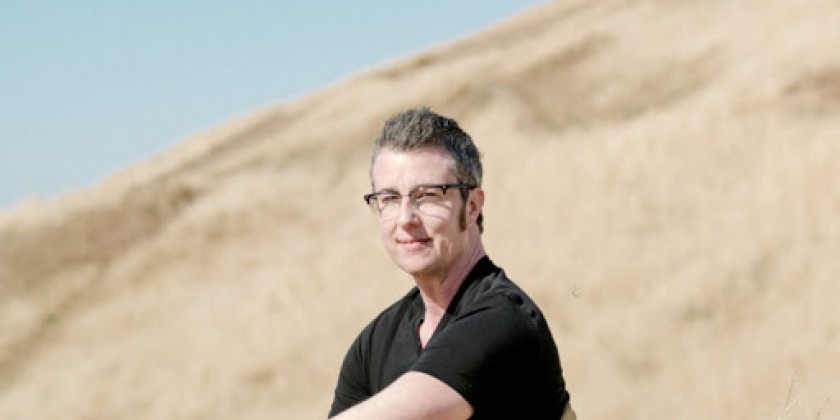 The Dance Enthusiast Wishes Congrats to Ana María Alvarez, Sean Dorsey, Rennie Harris and Pam Tanowitz
The Doris Duke Charitable Foundation (DDCF) announced today the names of the 2020 Doris Duke Artists, each receiving an award of $275,000 intended as an investment in and celebration of these artists' ongoing contributions to the fields of contemporary dance, jazz and theater. A total of $250,000 of the prize is completely unrestricted, and $25,000 is dedicated to encouraging savings for retirement. The awards are not tied to specific projects; rather, they are available to artists to attend to important life needs that can help artists thrive. As one of many ways DDCF is upping its support to individual artists in response to the impacts of Covid-19 on the arts sector, the foundation is expanding the number of artists receiving Doris Duke Artist Awards to a total of eight for 2020, up from six the previous year. 
Half of the 2020 Doris Duke Artist Awards recipients are receiving the award for their impact on dance: Ana María Alvarez, Sean Dorsey, Rennie Harris and Pam Tanowitz. Additionally, Andrew Cyrille and Cécile McLorin Salvant received awards for their excellence in jazz, and Michael John Garcés and Dael Orlandersmith received awards in recognition of their work in theater. With the 2020 awards, DDCF has awarded nearly $10.5 million to 38 artists in the field of dance since 2012.
Ana María Alvarez. Photo courtesy of the artist.
"The work of this year's Doris Duke Artist Award recipients is profoundly inspiring and brings vibrancy, insight, gravity and light to the world," said Ed Henry, president and CEO of the Doris Duke Charitable Foundation. "We believe that the arts are critically important to the well-being of our nation, and at the heart of the arts is the individual artist. We take great pride in supporting these outstanding artists as they continue to develop and share their talent."  
"The 2020 class of Doris Duke Artists consists of an extraordinary set of creative visionaries, and we are thrilled to award them with this support," said Maurine Knighton, program director for the arts at the Doris Duke Charitable Foundation. "Each of them has earned this well-deserved recognition, as attested to by a body of their peers through an incredibly rigorous nomination and review process. Our intent for this award has always been to enable its recipients to invest in their own well-being in ways that create the right conditions for them to continue to flourish and do their best work. Amid a year like no other in recent memory, the importance of this aim should be readily apparent to all."
Rennie Harris. Photo courtesy of the artist.
Each of the artists noted the significance of the award to them, both personally and professionally:
"I'm extremely honored to be in the company of such prolific and politically engaged artists who have all made major contributions to the field both collectively and individually," said Alvarez. "I have a renewed charge to move into existence a more loving and just world, to continue to bring movement into the movement, and I know this award will help me do this, while also continuing to support and build a future for my family."
"The heartbeat of my life is being of service in community," said Dorsey. "This award is a profound affirmation of that work and will support me to continue and forward my social practice as a transgender artist. I am incredibly honored and humbled to be part of this class of Doris Duke Artists. To be recognized, nominated and selected by my artistic peers in this way is extraordinary."
"I was shell shocked when they told me I was a 2020 Doris Duke Artist," said Harris. "The Doris Duke Artist Award couldn't have come at a better time for me given the effects of the pandemic on some of my contracts. This award will help me better sustain the financial impacts of this environment and greatly help me personally. It will help me get my financial house in order, so to speak."  
"During a time of such hardship, especially for artists, I'm greatly humbled to receive this award amongst such a talented cohort," said Tanowitz. "As a choreographer, I'm most driven by the people I collaborate with in the studio, and because I like to work with a large team, I've always prioritized them before myself for the sake of the work. With this unique support from the Doris Duke Charitable Foundation, I will no longer have to choose. For the first time, I will be able to invest in my own well-being worry free and continue to prioritize my collaborators."
Pam Tanowitz. Photo courtesy of the artist.
To learn more about the Doris Duke Artist Awards and the 2020 Doris Duke Artists, visit www.dorisdukeartistawards.org.
---
The Dance Enthusiast Shares news from the dance world and creates conversation.
For more Dance News pieces, click here.
If you have important news to share, please send announcements or press release to info@dance-enthusiast.com!
---
The Dance Enthusiast - News, Reviews, Interviews and an Open Invitation for YOU to join the Dance Conversation.