Related Features
Contribute
Your support helps us cover dance in New York City and beyond! Donate now.
Dance In Times of Isolation: Make Your Own Version of "Rosas danst Rosas"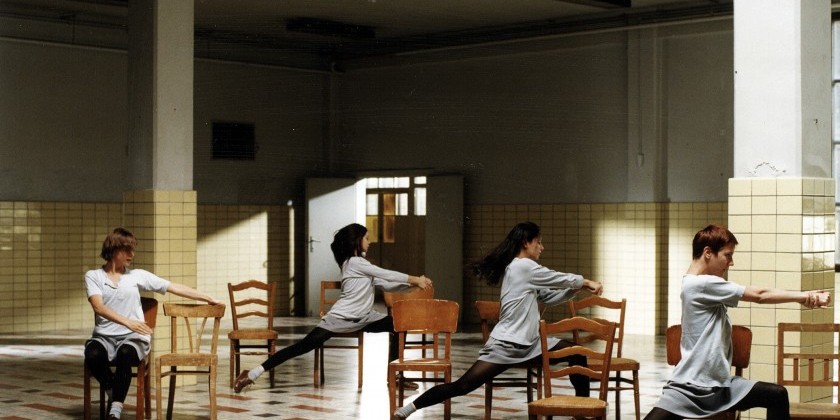 The fABULEUS Rosas Remix Project
Dance in times of isolation: make your own version of Rosas danst Rosas with this 2013 Re:Rosas tutorial. All you need is yourself and a chair!

The 4 short films on www.rosasdanstrosas.be show Anne Teresa De Keersmaeker and Samantha van Wissen explaining the individual movements in the chair scene, step by step. This allows everyone to get to work on their own free interpretation: in a different setting, with your children, with your roommate or alone, with the original or other music… anything is possible!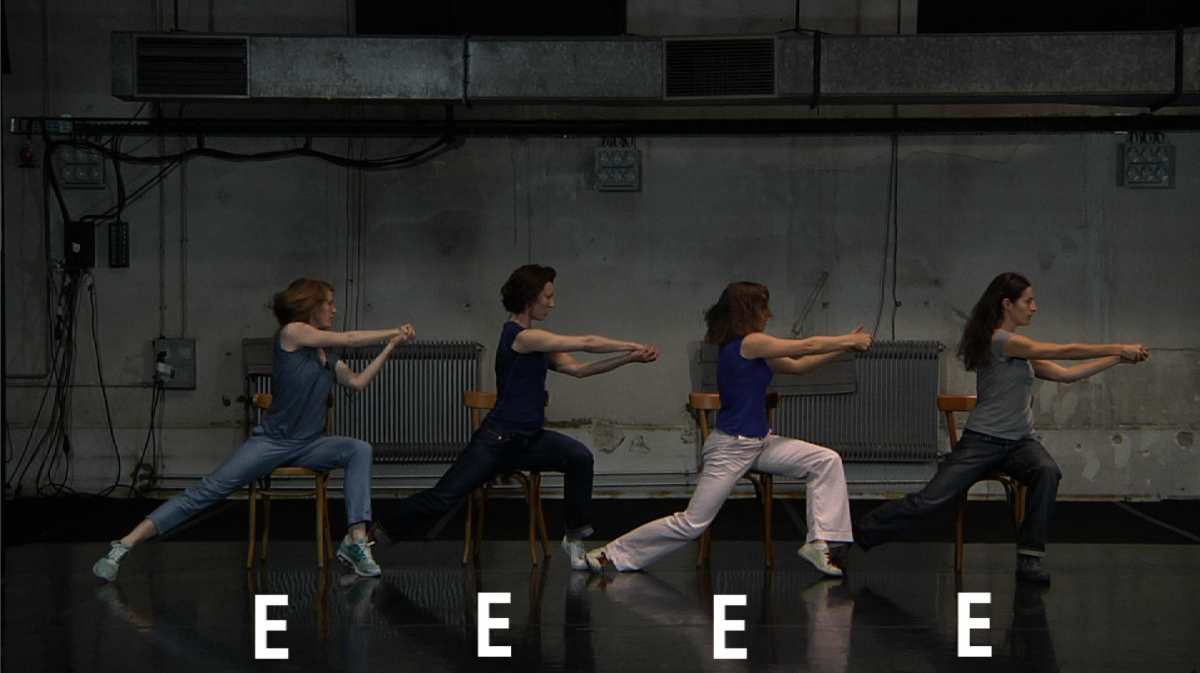 Photo credit: Rosas
In 1983 a young Anne Teresa De Keersmaeker surprised everyone with Rosas danst Rosas. The performance quickly became an international classic that is still performed today. In 2013, Rosas and fABULEUS challenged everyone to dance the famous Rosas danst Rosas chair scene, film it and put it on YouTube. The entries were collected at www.rosasdanstrosas.be.
 
A lot of amusing and original versions of the famous chair scene began circulating on the net, from Japanese teenagers who delved into the material to schoolgirls dancing to Madonna's Like a Virgin. The icon of contemporary dance had invaded the domain of pop culture, and so the circle was complete: for this choreography the dancers were inspired by everyday life. This gave Anne Teresa the idea to give back the dance material and to make it public property, as it were.
 
fABULEUS, the Belgian dance and theater project for young talent, proposed setting up a YouTube project together. Dance has always been important to fABULEUS, as has the questions of how to make contemporary dance attractive to children and teenagers, and how to present accessible contemporary dance performances to an adult audience.
The aim of Re:Rosas is to bring contemporary dance to a wide audience and stimulate young people to start dancing themselves, to give them an insight into the subtleties of the material, and to introduce them to the pleasure of constructing their own choreographic structures.

Anyone who wants can upload their YouTube film to www.rosasdanstrosas.be. This project is an initiative by Rosas and fABULEUS and was produced in association with Danspunt. 
---
The Dance Enthusiast Shares news from the dance world and creates conversation.
For more Dance News pieces, click here.
If you have important news to share, please send announcements or press release to info@dance-enthusiast.com!
---
The Dance Enthusiast - News, Reviews, Interviews and an Open Invitation for YOU to join the Dance Conversation.