Dance News: Baryshnikov Arts Center Announces The 2018-19 Cage Cunningham Fellows
The Five Artists Across Disciplines are Charles Atlas, Tei Blow, Phyllis Chen, Liz Gerring, and Silas Riener
Baryshnikov Arts Center (BAC) announces the 2018-19 Cage Cunningham Fellowship to support artists who embody John Cage and Merce Cunningham's commitment to artistic innovation. This, the third award of BAC's distinguished fellowship established in 2015, coincides with the 100th year of the late, legendary American choreographer for whom the fellowship is, in part, named. To recognize the anniversary—and in conjunction with a yearlong global celebration organized by the Merce Cunningham Trust—the annual 2018-19 Cage Cunningham Fellowship award has expanded through a special fundraising effort from $50,000 to $100,000 to support five artists creating and showcasing new work. They are: filmmaker Charles Atlas, multimedia artist Tei Blow, composer / musician Phyllis Chen, and choreographers / dancers Liz Gerring and Silas Riener.
BAC Founder and Artistic Director Mikhail Baryshnikov said: "The Cage Cunningham Fellowship is typically awarded to one recipient annually, but on this special occasion in 2019 we honor the collaborative spirit that Merce Cunningham epitomized by giving fellowships to five artists. It's our way of celebrating Merce's 100th birthday: with a diverse group of innovative artists and their collaborators in the studio experimenting, creating, and sharing art." 
The 2018-19 Fellows, who have all either previously been in residence or performed work at BAC, demonstrate the experimentation and collaboration exemplified by artistic partners John Cage and Merce Cunningham. Four of the artists—Charles Atlas, Tei Blow, Phyllis Chen, and Liz Gerring—will each receive 40 studio hours and one additional dedicated residency week culminating in a studio showing open to the public. Tei Blow will present a work-in-progress on March 15 at 7PM in the Rudolf Nureyev Studio. Other programs and dates will be announced in 2019.
Also through the 2018-19 Fellowship, Merce Cunningham Dance Company alum Silas Riener will lead Cunningham technique and choreography workshops for students at Harvard University, New York University, the Juilliard School, and the Ailey School. The students will participate in a lecture-demonstration led by Riener that is open to the public on February 16 at 4PM in the Howard Gilman Performance Space.  
These five artists follow the 2017-18 Cage Cunningham Fellow, choreographer Pam Tanowitz, who dedicated part of her fellowship to developing Four Quartets, an evening-length interdisciplinary staging of T.S. Eliot's famous poems by the same name, created in collaboration with composer Kaija Saariaho. This commission of the Bard SummerScape Festival premiered in July 2018, and was hailed by The New York Times as "the most sublime new dance since Merce Cunningham's 'Biped' (1999)."
The inaugural 2016-17 Cage Cunningham Fellow was celebrated Russian pianist and creative visionary Alexei Lubimov, who applied his $50,000 award to commission five composers at the forefront of music innovation: Anton Batagov, Bryce Dessner, Pavel Karmanov, Julia Wolfe, and Sergei Zagny. In 2017 and 2018, BAC presented the commissions by Julia Wolfe, Anton Batagov, and Bryce Dessner. In 2019, BAC will present the commissions by Pavel Karmanov and Sergei Zagny in a concert on May 30 at 7:30PM in the Jerome Robbins Theater.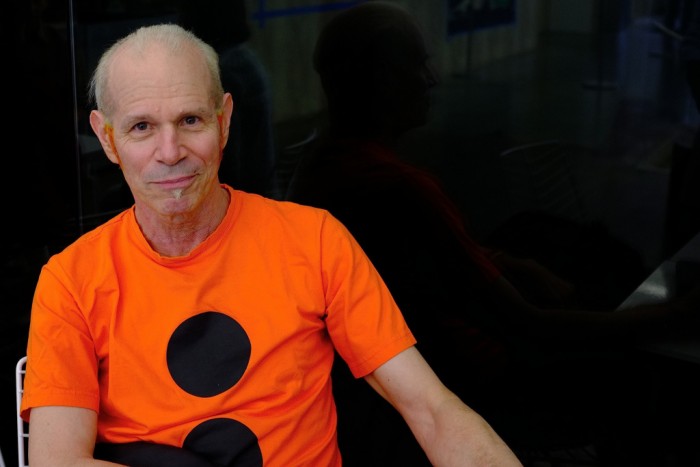 Video artist Charles Atlas.
Charles Atlas has been active as a filmmaker and video artist since the 1970s. He has created media/dance works, multi-channel video installations, feature-length documentaries, video art works for television, and live improvised electronic performances. He experiments with new technologies, making works that have moved from the highly flamboyant to the very minimal. Atlas is a pioneer of "video-dance"—choreography created specifically for the camera. Atlas was the Merce Cunningham Dance Company's filmmaker-in-residence from 1974 to 1983. Atlas has also undertaken numerous projects involving performing artists, including Yvonne Rainer, Michael Clark, Douglas Dunn, Marina Abramović, Diamanda Galá, John Kelly, and Leigh Bowery, Mika Tajima, and the New Humans. Atlas' work had been exhibited in the Hirshorn Museum, The Museum of Modern Art, Museo Nacional Centro de Arte Reina Sofia, Madrid, the New Museum, Institute of Contemporary Art/Boston, the Tanks at Tate Modern, Festival D'Automne, De Hallen Museum in Holland, and the Bloomberg Space in London. Atlas was honored with a Peabody Award for his direction of the PBS series Art:21 ("Power"). In 2012, Atlas was in residence at the Whitney Museum of American Art during the Biennial. Atlas received a John Simon Guggenheim Memorial Foundation Fellowship (1998) and three New York Dance and Performance "Bessie" Awards, two in 1987 for Sustained Achievement in Video and Costume Design, and one in 1998 for The "Martha" Tapes.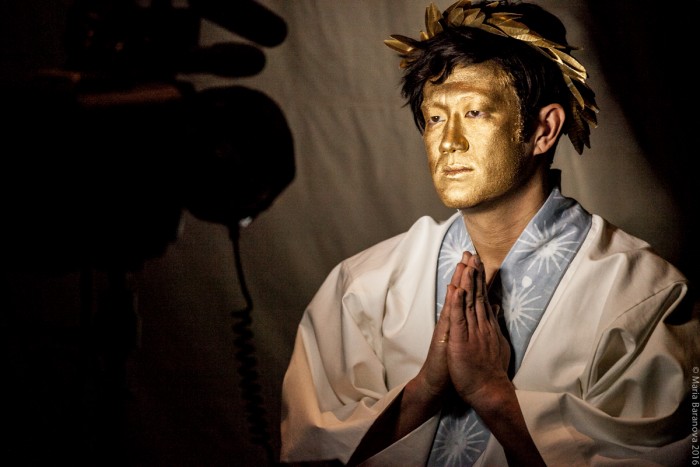 Photo: Maria Baranova, 2016.

Tei Blow is a performer, educator, and media designer based in New York. Blow's work incorporates photography, video, and sound culled from found materials and mass media. He has performed and designed for The Laboratory of Dmitry Krymov, Mikhail Baryshnikov, Jodi Melnick, Ann Liv Young, Big Dance Theater, and David Neumann/Advanced Beginner Group. He also performs as Frustrator on Enemies List Recordings. Blow's work has been featured at Hartford Stage, Dance Theater Workshop, PS122/PSNY, Lincoln Center Festival, The Kitchen, BAM, The Public Theater, The Broad Stage, MCA Chicago, MFA Boston, Kate Werble Gallery, Baryshnikov Arts Center, The Wadsworth Atheneum, and at theaters around the world. He is the recipient of a 2015 New York Dance and Performance "Bessie" Award for Outstanding Sound Design for David Neumann/Advanced Beginner Group's I Understand Everything Better. Blow is one half of Royal Osiris Karaoke Ensemble, whose ongoing multipart series "The Art of Luv" is a recipient of the Creative Capital and Franklin Furnace Awards.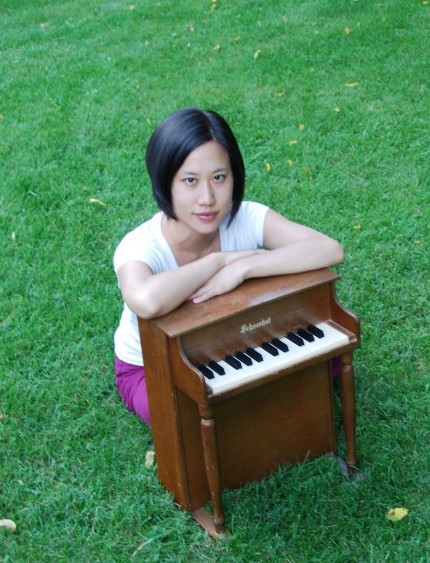 Phyllis Chen. Photo copyright of the artist.
Phyllis Chen is a composer, keyboardist and creative force whose work draws from her tactile exploration of objects and sound. She has created several original miniature theatre works (The Memoirist, The Slumber Thief and Down The Rabbit-Hole) in collaboration with her partner and video artist, Rob Dietz. One of her latest large-scale solo works, Lighting The Dark, uses a variety of keyboards (two toy pianos, clavichord, accordion, Casio SK1) along with custom-made music boxes and projection. She has received commissions from the International Contemporary Ensemble, A Far Cry, Baryshnikov Arts Center, Claire Chase, Opera Cabal Opera SHOP, Singapore International Festival of the Arts, the Roulette-Jerome and grants from New Music USA, Foundation for the Contemporary Arts, NYSCA (via Concert Artists Guild and Look & Listen Festival), Fromm Foundation, and the Per Heritage Trust via Christ Church of Philadelphia. In 2007, Chen founded the UnCaged Toy Piano to promote new works for unusual instruments.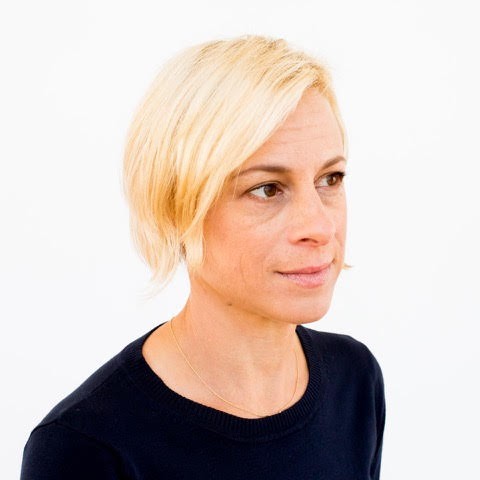 Photo: Philippe Cheng
Liz Gerring was born in San Francisco in 1965. She grew up in the Los Angeles area and began studying dance when she was thirteen. In high school she studied at the Cornish Institute in Seattle. In 1987, she was awarded a BFA from the Juilliard School. With Merce Cunningham and Trisha Brown having an ever-evolving and profound influence on her own frank aesthetic, she formed the Liz Gerring Dance Company in 1998, after a brief career detour in bicycle racing. Gerring was awarded the Jacob's Pillow Prize in June 2015, and a Joyce Theater Residency and Creation award in the same year. She has been commissioned for three works at Peak Performances @ the Kasser Theater in Montclair, New Jersey. In 2016/17 she was awarded a New York City Center Choreographic Fellowship.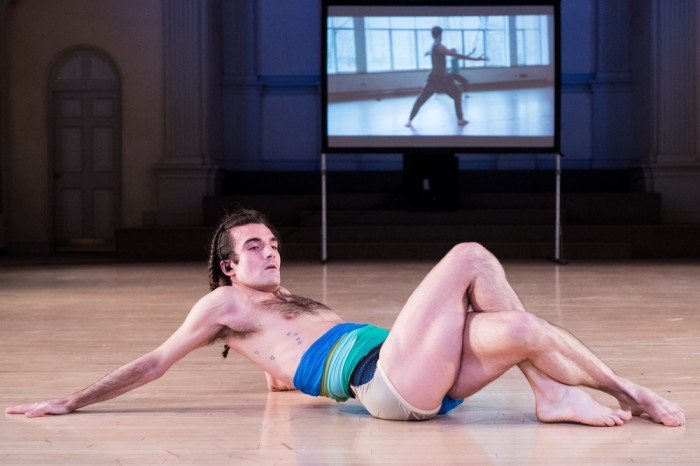 Silas Reiner. Copyright of the artist.
Silas Riener graduated from Princeton University in 2006 with a degree in Comparative Literature and certificates in Creative Writing and Dance, with a focus on linguistics. As a dancer he has worked with Chantal Yzermans, Takehiro Ueyama, Christopher Williams, Joanna Kotze, Jonah Bokaer, Rebecca Lazier, Tere O'Connor, Wally Cardona, and Kota Yamazaki. He has an ongoing collaboration with sculptor Martha Friedman. He was a member of the Merce Cunningham Dance Company from November 2007 until its closure at the end of 2011, and received a 2012 New York Dance and Performance Award (Bessie) for his solo performance in Cunningham's Split Sides. While performing with MCDC, Riener completed his MFA in Dance at NYU's Tisch School of the Arts (2008). Riener was the movement designer for the architecture and design firm Harrison Atelier in 2012/2013. Since 2010 he has collaborated with choreographer Rashaun Mitchell. Together they have been part of Lower Manhattan Cultural Council's Extended Life Dance Development program, the New York City Choreographic Fellowship, and have been artists in residence at EMPAC, Mount Tremper Arts, Wellesley College, Jacob's Pillow, and Pieter. His work with Mitchell has been presented at EMPAC, The Walker Art Center, MCA Chicago, On The Boards, BAM, Wexner Center for the Arts, The Kennedy Center, SFMOMA and The Joyce Theater among others. Riener's work has also been curated at EMPAC, The Serpentine Pavillion, Danspace Project, Architecture OMI, CATCH, as part of LMCC's River to River Festival, The Chocolate Factory, and the BFI Gallery.
---
The Dance Enthusiast Shares News From The Dance World And Creates Conversation!
For more FROM THE PRESS pieces, click here.
If you have important news to share, please send an announcement or press release to info@dance-enthusiast.com!