Dance/Art News: Cennarium presents PROMENADE, the First Ever Streamed Performing Arts Festival which Kicks Off On September 15, 2017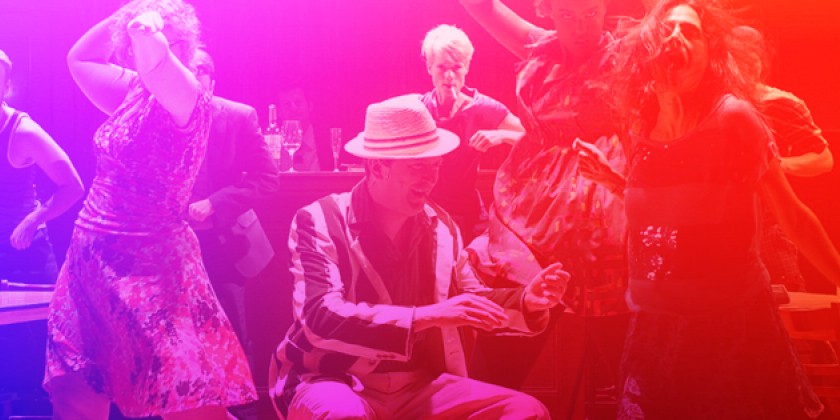 Cennarium Presents 10-day Online Festival Offering Free Access To Opera, Dance, Theater, Comedy, Musical And Circustry
Cennarium, one of the largest streaming services for the performing arts, will make some of the most spectacular performances from around the world available to audiences for free during Promenade, the first-ever streamed performing arts festival. Promenade will run for 10 days beginning Sept. 15, with two performances each evening from 8-10 p.m. (EDT and PDT).
View performing arts from anywhere on any device with Cennarium!
Promenade is completely free with performances available for viewing from anywhere on any device. Viewers can sign-up for the online festival at www.Cennarium.com/Promenade.
 
The festival was created by Cennarium to promote making performing arts content available to larger audiences through streaming. The majority of the population does not have access to the performing arts with 95 percent of large productions restricted to major cities, making it difficult and in many cases impossible for most people to see great shows.
The Russian Misfortune, an original musical adaptation of the great Russian's classical comedy Woe from Wit by Aleksander Griboyedov.

Performances chosen for Promenade have been carefully curated from some of the finest performing arts productions from around the world. Each night will feature two performances to be streamed simultaneously in a specific genre, including dance, theater, opera, magic, circus, comedy and musical. There will be chatrooms for viewers to connect with each other, a program guide for the evening with information about the performances and performers and a guest host for the evening to welcome viewers and introduce the performances. Among the performances to be streamed in high-definition during the festival are the epic undertaking of Alexander Ekman's "A Swan Lake," the multi-awarded German musical "Dangerous Liaisons," San Francisco Opera's thrilling production "Moby Dick," Grupo Galpao's carnivalesque "Romeo & Juliet" and several others.
 
"We are trying to grow the global performing arts audience by making great performances more accessible and affordable to a larger portion of the population," said Themis Gomes, CEO of Cennarium. "Movies, television shows and music are readily available online; as content is increasingly consumed digitally, we want to make the performing arts just as accessible as other forms of entertainment."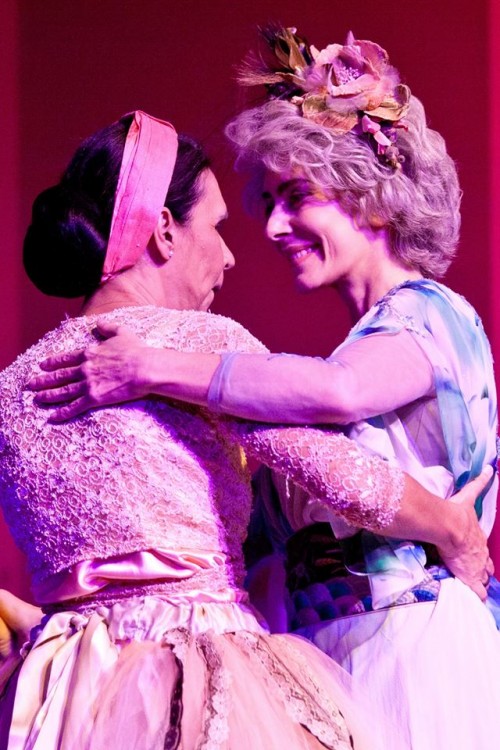 Photo courtesy of Cennarium.
Promenade will benefit Broadway Cares/Equity Fights Aids, with a donation being made for every performance streamed during the festival up to $5,000. Broadway Cares/Equity Fights AIDS is one of the nation's leading nonprofit AIDS fundraising and grant-making organizations. Since 1988 BC/EFA has raised more than $285 million for essential services for people with AIDS and other critical illnesses across the United States. For more information, please visit Broadway Cares online at broadwaycares.org.
 
Cennarium America LLC is a producer and licensor of performing arts content for online distribution. Cennarium offers subscribers a wide selection of world-class performances in high-definition encompassing a variety of genres including drama, dance, comedy, musical, opera and other theatrical productions. The company is headquartered in New York and has offices in France and Brazil. More information is available at www.Cennarium.com.
---
The Dance Enthusiast Shares News From The Dance World And Creates Conversation!
For more FROM THE PRESS pieces, click here.
If you have important news to share, please send an announcement or press release to info@dance-enthusiast.com!